Career Day: Anesthesiologist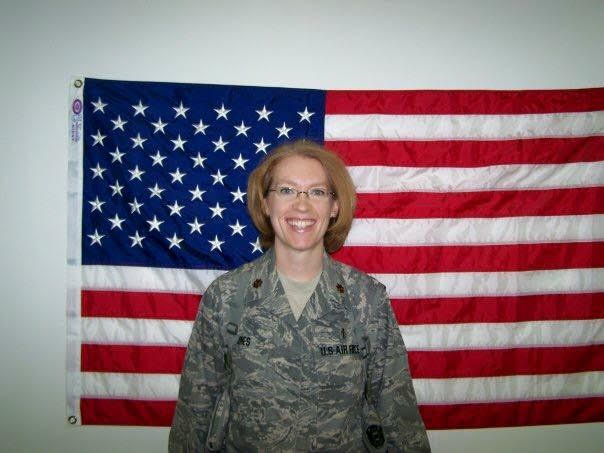 Tell us a little about yourself and about your job. What do you do?
My name is Cathie Tingey Jones. I recently moved to Eugene, Oregon, after being away from Oregon for twenty years. I grew up about forty miles away in Corvallis, Oregon.
I'm an anesthesiologist, which is a physician who specializes in anesthesia. I grew up in a college town, but as I was finishing high school, I really wanted to go somewhere else for college. I had no interest in going to BYU. It seemed like that was the only other place people went besides the college in my hometown, and I wanted to do my own thing. I was also worried about how "wanting to be a doctor" would be accepted and treated at a Church school (it was the 1990s). I was limited to going to places where I could get fully funded, as I'm one of five children. I got a great scholarship to Utah State University. Between my scholarship and working as a resident assistant, books and fees were all that was left to cover. I really enjoyed my time in Logan and was able to spend additional time with extended family in the area.
I was lucky and got into medical school on my first try. I went to New York Medical College in Valhalla, New York, which is just north of the Bronx. I did rotations in three of five of the boroughs of New York City, which was an eye-opening experience. I did my internship in internal medicine at a Metropolitan Hospital, a city hospital in Spanish Harlem. After my internship, I moved to Boston, the medical mecca of the U.S., to train in anesthesiology at Brigham & Women's Hospital. I did my pediatric anesthesia fellowship at Boston Children's Hospital.
What does your job entail?
A typical day finds me getting to the hospital between 6:30 and 6:45 a.m. I currently work in a tertiary care hospital that serves much of southern Oregon. I review my patients' medical histories, get my equipment and drugs together, see my first patient, review the plan for the anesthesia, and around 7:30 a.m. the first case starts.
My job entails taking care of patients while they undergo surgery or other diagnostic procedures. I put the patients to "sleep," but more importantly, I wake them up when the case is completed! Anesthesia is one of the lesser-known specialties in medicine. In turn, most people are scared of it! On any given day I might administer general anesthesia, regional anesthesia, or sedation. General anesthesia may require placing a breathing tube, multiple intravenous lines, and invasive monitors, or I might numb up the area of a patient's body that will undergo surgery, which is "regional" anesthesia because you make a "region" of the body insensate. I place epidurals in patients in labor and I administer anesthetics to our smallest patients who may have congenital defects that need repair. I have given anesthesia in hospitals (both in and out of the operating room), surgery centers, and also in some office settings.
My day typically ends anywhere between 3:00 and 6:00 p.m. It all depends on when the cases end and whether there are additional cases that need to be completed that were "added on" after the surgical schedule was made. Occasionally I will stay in the hospital overnight or I may be on call from home.
Why did you want to become an anesthesiologist?
When I went to medical school, I thought I was going to be a pediatrician. In the end, I didn't like clinic very much, which is a huge part of pediatrics. I also didn't feel like my personality fit the mold of a pediatrician. In the end, I picked anesthesia because it used my love of pharmacology, physiology, and the ability to do procedures and allowed me to work in peds, obstetrics, and so many other fields all at once.
What kind of education/training is required?
I did thirteen years of school and training after I finished high school. Like any physician, after college, you attend four years of medical school and then do residency. Anesthesiologists do an internship in another broader field, such as internal medicine or surgery, and then do three years of anesthesia residency afterwards, for a total of four years of residency training. Many anesthesiologists, including myself, do an additional subspecialty training known as a fellowship. Anesthesiologists can do fellowships in critical care, pain medicine, pediatric anesthesia, and several other fields. Most anesthesia fellowships are one additional year of training.
I had to obtain a medical license, which requires passing different U.S. Medical Licensing Exams (USMLE). You do these during medical school and internship. After I finished residency I took written and oral board exams to become board certified in anesthesiology. I am actually double boarded in in anesthesiology and pediatric anesthesiology.
What kind of job opportunities are there in your field?
Most anesthesiologist jobs are hospital based, meaning that you either work for the hospital or an anesthesia group that has a contract at the hospital. You can also work in an outpatient center, or if you subspecialize in pain medicine, you might find yourself in a clinic setting. There are a wide variety of jobs: you can do all outpatient procedures in an office or ambulatory surgery setting (the patients go home and no one stays overnight), which typically involves minimal to no nights or weekends. Or you can stay in house to cover trauma call, if that's something your hospital takes. There's a wide variety! You can work in academic medicine, for the government, at the VA, or in private practice.
What types of jobs have you had within your profession?
Right after finishing training I owed time to the U.S. Air Force, who helped pay for much of my medical education. I spent five years working at Air Force and Army hospitals in San Antonio, Texas, giving anesthesia to military members and their families. I also deployed as part of Operation Iraqi Freedom to Balad AFB in Iraq in 2009. While I was in the military, I helped to train residents and medical students. I served as an associate program director for the residency program during this time, as well as directing the pediatric anesthesia service.
After I completed my military service, I continued working in academic medicine and was an attending physician at Boston Children's Hospital. We trained anesthesia residents and fellows in pediatric anesthesia. Most recently, due to some family issues, I joined a private practice anesthesia group an hour from where I grew up.
What is the best part of your job (or profession)?
I get great satisfaction in taking complicated patients through the surgery and, after everything is completed, having them be surprised the surgery is even done because they feel so good. I also really enjoy doing the procedures that are part of my job.
What is the worst part of your job (or profession)?
Oftentimes the worst part is that you get no recognition. When we "make it look easy," people think anyone can do our job, and we often aren't told thank you by our patients or by other physicians. The joke is that people like to blame anesthesia for pretty much everything.
Unfortunately, even though it's the twenty-first century, because I am a woman in medicine, many people assume that I must be a nurse.  While I greatly value my nursing colleagues and all they do for me and my patients, it is hard to have your gender pre-determine what people think!  When you are slogging away working long hours in training or working long hours paying back medical school loans, it is nice to be recognized as the doctor!
What's the work/family/life balance like?
So much of that depends on the position you take. I've had a variety of call schedules and work situations. The more you are willing to work, the more you can make. There are some positions with fewer call responsibilities, and you may not need to work nights and weekends. I'm not at the point in my career where I'm wanting to switch to that type of practice.
No work and family balance can be discussed without knowing about my family. I met my husband at the beginning of my third year of medical school at a singles' ward in Manhattan. At the end of my surgery rotation, my roommate told him that he was a keeper because he had survived when I had no time to see him! We got married near the end of my fourth year of medical school, after I'd done most of my residency interviews and had a little more down time before starting internship.
My husband went back to graduate school to get his MBA while I did residency, and we had our first child during my last year of residency. We did not have family close, so we were lucky to have good friends who helped us when we needed some childcare coverage during hours daycare wasn't open. Most of the time we have had children, my husband has had the job with the more flexible arrangements so he has been able to help out a little more often when one of the kids has been sick. We've done a variety of daycare, after-school care, and nanny care in our nine years of parenting. Babies two and three joined us during my military service, and our fourth came earlier this year while working in academic medicine.
Most recently, after our fourth child was born, my husband starting staying home due to the cost of childcare for four children. We are very fortunate that he has made that sacrifice, as it's really simplified life for both of us and allowed our kids to be involved in more activities than they otherwise could be.
What is the biggest misconception people have about your job?
That once the patient's asleep, we leave and the patient is having surgery without anyone monitoring him or her. We are there the entire time.
What opportunities have you had because of your education and profession?
The biggest "opportunities" I had were during my military service—I went overseas twice—once was to war, so not a great opportunity in some respects, but it included some of the most rewarding medical experiences I've ever had. I also got to do a humanitarian mission in Panama, where we fixed cleft lips, palates, and other plastics issues, including reconstructing an ear for a patient who didn't have one.
What stereotypes or criticisms have you faced as an educated Mormon woman with her own career?
Sadly, the worst criticisms have been from those of our own faith. Before I had children, people would say things like, "If you even want to have a family," or, once I was pregnant, "Clearly this must have been an accident!" Or, once I had kids, "It must be really hard for you when you're on vacation to actually have to take care of your own children! You don't do it normally!"
A medical school classmate was worried that by becoming a doctor, I might get kicked out of my religion!
In Church circles, because I work full time, it takes longer to get integrated into a ward or Relief Society than for women who are home during the day. In my experience, the LDS mom network tends to reach out to moms at home much more than moms at work. I wish it weren't that way, but people initially tend to associate with "like" people. Over time, between callings and kids the same ages, I have made some good LDS friends who are very supportive of me. They are great resources in my life for things in and out of the Church. I have also had some amazing friends through work, who are also anesthesiologists and who acutely understand my job stresses and rewards. Initially I was the only one with kids, but as they have had children it has strengthened our relationships, as we can commiserate about all facets of our lives.
What spiritual guidance have you felt as you have pursued your education and developed your career?
My parents raised me to get an education and have a skill so I could support myself and my family. My grandmothers attended college and had bachelor's degrees. My oldest aunt attended college in the 1940s, though people criticized my grandfather for sending her because "she would never use her education." My grandfathers were ill much of my parents' childhoods. Hence, my grandmothers, who were both teachers, had to support their families financially. This had a big influence on my life. While my mother did not need to work, I always knew that I would work, at least some. For me, it was just a matter of figuring out what I wanted to do.
I loved math and science growing up and used to go to my dad's lab at work and do science project experiments there. I had more interest in that than any of my four brothers. My mom wasn't discouraging, but she didn't seem thrilled about it. More than once she told me that if I worked, she wasn't raising my children for me. My mom came with me on my trip to interview at the medical school I ended up attending. The day I interviewed I had a witness that I was going to attend that school—I knew it in my heart. I asked my mom what she thought about me going to medical school, and she said, "I never thought it would get to this point. I always thought you'd be married before it became an issue. If you don't go, I worry you'll wake up one day when you are older and regret that you didn't become a doctor. You're going to get older whether or not you go to medical school." My dad is thrilled to tell anyone he meets that his daughter is a doctor.
When I was in residency, I had two experiences that helped me know I was on the right path. One of the sisters I visit taught became pregnant with twins. I had just given a lecture at work on twin pregnancies and was able to share everything with her that I had learned. As I was completing residency, my father became severely ill. My daughter and I were scheduled to go visit my parents before my dad got sick. The day we arrived was the first day my dad came home after weeks in the hospital. He was on tube feeds. My mother had been taught how to run the feeding machine, but it kept alarming and they were not able to get him the nutrition he needed. The visiting nurse was not due to come for nearly twenty-four hours. The feeding machine was the same type we used in the ICU where I did my internship, and I had learned how to use it! I was able to fix the problem. It was a great comfort to both of my parents that I was there at a pivotal time in my father's recovery.
Any other thoughts, advice, or stories you'd like to share with other women?
Follow your dreams, but try to find someone who can really help you with childcare!