Making It Work For Our Family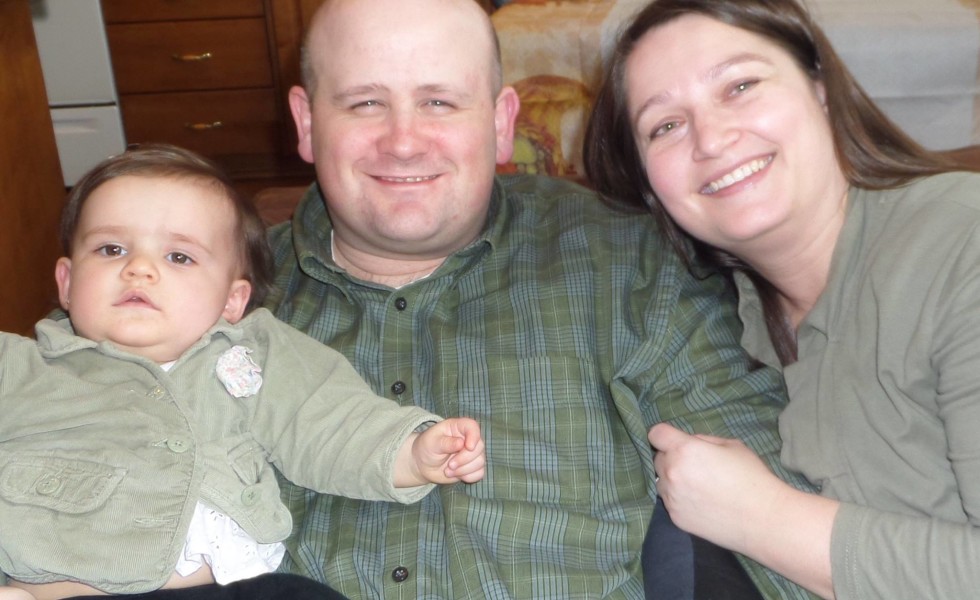 by Sara Barber
Parenting is divine, but is not necessarily tied to gender roles. Together, parents have the responsibility to provide, protect, teach and nurture their children. This is the conclusion my husband and I both came to while I was pregnant with our first child. Our plan had always been for me to work for a few years while my husband finished school and then we would start our family. He would be the breadwinner and I would be the stay at home parent. He dreamed of being a mental health therapist, working with children and I dreamed of days filled with cooking, reading, and playdates. Due to a variety of circumstances, including the recession and mental illness, our dreams were not realized in the way we had always imagined, but we've discovered new dreams and nontraditional ways of raising a family that work for us.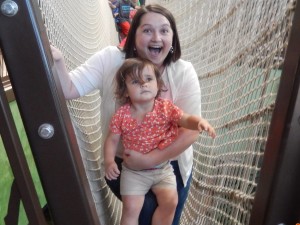 After having a little girl in September 2013, I went back to work part-time. I was a teacher at a year round residential treatment center and my husband also worked there as a therapist with teenage girls. He had been the last to be hired, so with patient population numbers up and down at the facility we worked at, his job was unstable. Our plan was that I would quit as soon as his job stabilized. We felt incredibly lucky to have work and the means to live on one income. At the beginning of February 2014, everything fell into place and I told my boss I would probably be quitting at the end of the school semester in April. But then at the end of February, everything fell apart. My husband who had had issues with anxiety and seasonal affective disorder, was having increased depression and anxiety. A perfect storm was created for him at work including increased job demands, being attacked by a patient and a genetic disposition towards mental illness. He began having panic attacks and was able to take 2 weeks off of work, but then we had a decision to make.
What was best for our little family? Until he found medication that would be effective, he was in no position to handle the stress filled work of a therapist. I was only working part-time and we knew we could not live off that. I didn't want to give up my dream of being a stay at home mom, so I prayed with everything I had that we would experience a miracle and that my husband would be able to return to work. Over the course of the next week, while praying for a miracle, the Spirit whispered to me that I needed to pray instead for the desire to work. I followed the prompting and as we came to the conclusion that I would work full-time and he would be a stay at home dad, I felt peace. I was able to go back full-time within just a few weeks. I sought work in the public school system where I would have summers and more holidays off to spend with family. I got a job in the local district on my first application to start for the 2014-2015 school year and have enjoyed the perks of the public school system since then. I love my job teaching English and study skills to resource jr. high kids. I love the people I work with and find my job extremely fulfilling. I don't know if I'm naturally more inclined to work full time outside of the home or if it was a gift given to me by the grace of God.
Not everything has been easy. I have had to release control of a lot of things. One day my husband told me that I was being a bad feminist–that I was treating him just like the roles were reversed in a very traditional marriage. I had to step back and realize that I needed to treat him in such a way as I would have wanted to be treated if I were the stay at home parent I needed to let him do the housecleaning and parenting his "right" way rather than my "right" way. I needed to chip in on the cleaning and equally share parenting duties when I'm home. We're finding our way toward the egalitarian marriage that we both want. It requires constant readjusting and continual discussion to find what works for us. Additionally, we are still seeking effective medication and treatment for my husband's anxiety and depression. It's a very frustrating process to say the least. However, my husband loves being a stay-at-home dad and I love working full-time. We've redefined what success and family roles/relationships mean to us.