AMW's 2015 Gift Guide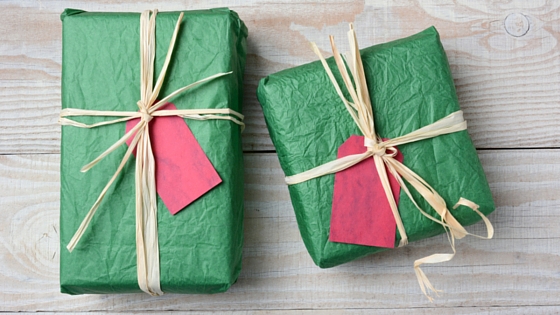 Holiday season is upon us! If you are looking for a special gift for an Aspiring Mormon Woman, here are a few suggestions:
For the young Aspiring Mormon Woman: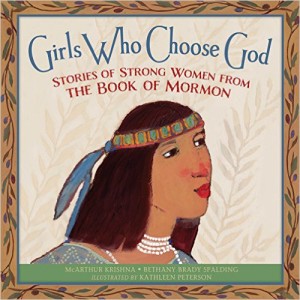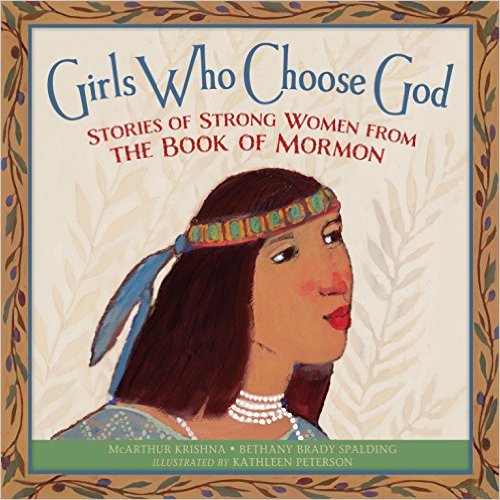 Girls Who Choose God, by McArthur Krishna & Bethany Brady Spalding – "The women from the Book of Mormon are profound examples of not letting their life circumstances limit what they can do."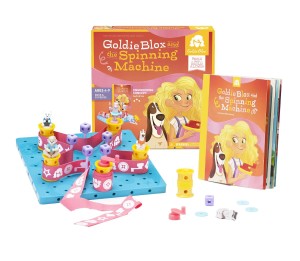 GoldieBlox and The Spinning Machine – "GoldieBlox is a toy company out to inspire the next generation of female engineers…GoldieBlox is a series of interactive books + construction toys starring Goldie, a curious girl with a love of engineering. Goldie's stories encourage girls to build, developing the spatial skills that are fundamental to engineering. While the story unfolds, girls get to build what Goldie builds…GoldieBlox will nurture a generation of girls who are more confident, courageous and tech-savvy, giving them a real opportunity to contribute to the progress made by engineers in our society."
Th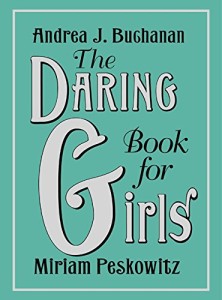 e Daring Book for Girls, by Andrea J. Buchanan – "You are the protagonist, leaving your comfort zone and breaking barriers. This activity guide is furnished with activities and step-by-step guidance. Learn how to build a campfire, change a flat tire, play gin rummy and hopscotch, or tie a sari."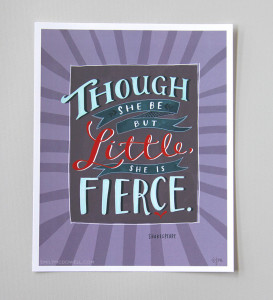 Emily McDowell print – "This Shakespeare quote is the perfect sentiment for all the fierce girls in your life."
For the Aspiring Mormon Teen: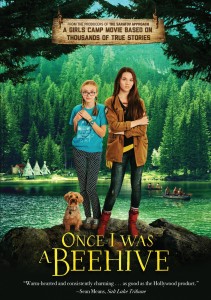 Once I Was a Beehive DVD – Genuinely funny LDS comedy about Girls' Camp, a church program that strives to empower young women. View our interview with Lisa Valentine Clark who plays Carrie Carrington in the film.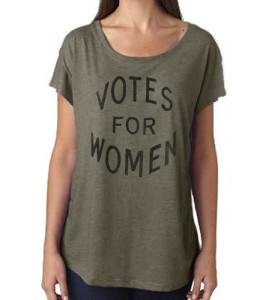 Votes for Women t-shirt from Fourth Wave Apparel – "After years of rallies, politics, jail sentences, and lobbying by suffragettes, women were granted the right to vote in the United States in 1920. The history of the suffrage movement is breathtaking. We're paying homage to those women and to this feminist victory!"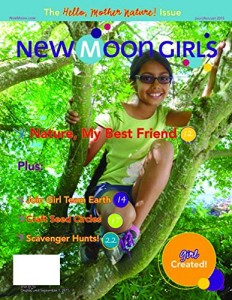 Magazine subscription to a literary, science, or news magazine. Try New Moon Girls, Muse, or National Geographic.
For the Aspiring Mormon Woman: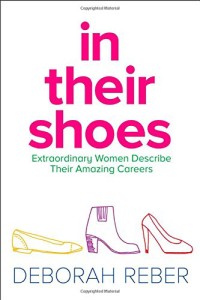 In Their Shoes: Extraordinary Women Describe Their Amazing Careers, by Deborah Reber – "Follow in the footsteps of amazing women who have the jobs of your dreams! This extensive and empowering career guide leads the way to a fulfilling professional life…In addition to providing specific, easily relatable information about a wide variety of possible professions, In Their Shoes also offers interview excerpts, practical tips, and career planning advice. Whether you're looking for your first job or your fifth, it's never too early (or too late) to decide what you want to be when you grow up!"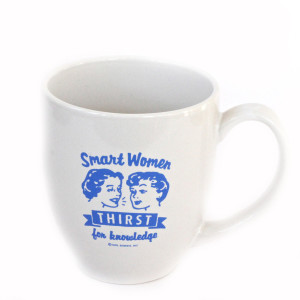 Thirst for Knowledge Mug – "Smart Women items express the wit, intelligence, and smarts applied to the everyday experiences of extraordinary women. Smart is about making choices and making do; making amends and mending your socks. We know smart when we see it and when we feel it."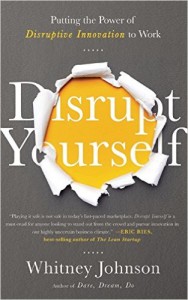 Disrupt Yourself: Putting the Power of Disruptive Innovation to Work, by Whitney Johnson – "Consider this simple yet powerful idea: disruptive companies and ideas upend markets by doing something truly different—they see a need, an empty space waiting to be filled, and they dare to create something for which a market may not yet exist… If you want to be successful in unexpected ways, follow your own disruptive path. Dare to innovate. Do something astonishing. Disrupt yourself."

Mormon Feminism: Essential Writings, by Joanna Brooks, Rachel Hunt Steenblik, and Hannah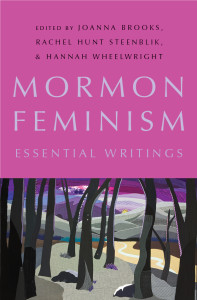 Wheelright – "This groundbreaking collection gathers together for the first time the essential writings of the contemporary Mormon feminist movement–from its historic beginnings in the 1970s to its vibrant present, offering the best Mormon feminist thought and writing…Collecting essays, speeches, poems, and prose, Mormon Feminism presents the diverse voices of Mormon women as they challenge assumptions and stereotypes, push for progress and change in the contemporary LDS Church, and band together with other feminists of faith hoping to build a better world."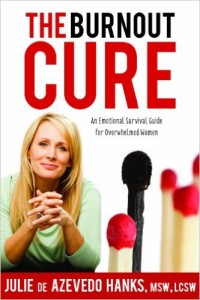 The Burnout Cure: An Emotional Survival Guide for Overwhelmed Women, by Dr. Julie de Azevedo Hanks – "In The Burnout Cure, you will see your confidence soar with powerful insights and legitimate solutions. Julie blends a very personal read with deep doctrinal understanding that will change how you see yourself and live your life."
"A Woman's Place" Shirt – "A woman's place is in the House and the Senate.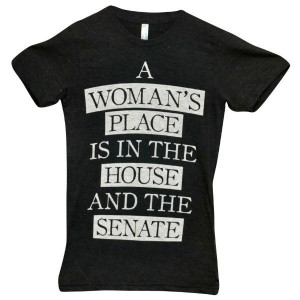 Despite being half of the population, women only make up 18.3% of the United States Congress. That's a number that certainly needs to increase. Sport this shirt to show your support for current and aspiring women in politics."
Finally, you can support Aspiring Mormon Women by shopping through our Amazon Affiliate Link. We appreciate your support!