Answers to Prayers, Academic Future, and Unapologetic Joy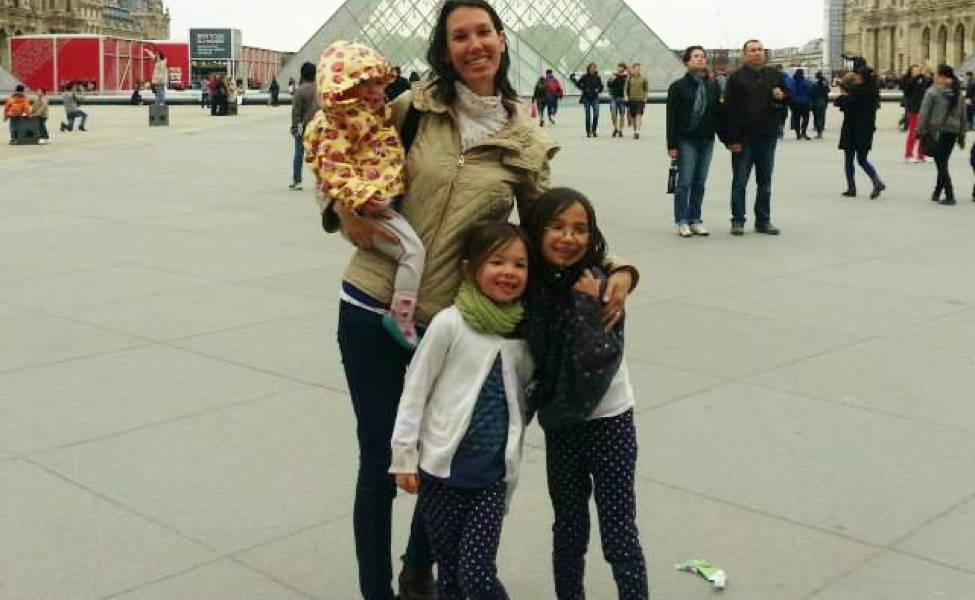 by Natalie May Tolley
It was the summer before my senior year of high school. I was starting the process of selecting which schools to apply to for college. Being from Utah, I put BYU and the University of Utah on my list, but the remainder consisted of out-of-state, non-Church schools. To me, it was natural to choose a college based on academic programming as primary criteria and other factors such as location, financial considerations, college lifestyle, etc. as secondary criteria.
That summer, at my cousin's mission homecoming, I met several women who went to college near the school he had attended in Boston. I was impressed by the energy, personalities, and experiences these women shared. I felt completely energized by having met them, watching their interaction, their banter, their stories of professors and classes, their description of the school grounds. I hadn't ever really been aware of this college before—it was a small, liberal arts, all-women college outside of Boston, and apparently it was beautiful. After I met these women, I went home and immediately looked at the college website. I remember it was a sunny afternoon. I wanted to go there! After reading everything online there was to read about this college, I knelt down and prayed. Now, I have had many spiritual experiences in my life, but only a handful of experiences when I have felt a vividly clear, unquestionable answer to my prayers in an almost tangible way. After praying, I knew that this was the college for me! I went downstairs to my mother and smiled and said, "I know I want to go to Wellesley! I know it! I want to apply."
When I found out in early February that I was admitted to Wellesley, I was overjoyed. Once I got there, I had fantastic roommates, good friends, a circle of LDS women to support me, and a happening university ward. I ran around campus the first week humming, "The hills are alive," from the Sound of Music—it was that breathtakingly beautiful. It was an incredible four years that I will never regret, even though the financial ramifications still play out in my life. Wellesley opened my perspective and I evolved as a person—as a woman—as most do while in college. I cannot say enough about how I loved my time there. It was challenging, uplifting, invigorating, eye-opening, and fun.
I had begun college knowing that I was going to become a medical doctor—probably a pediatrician or pulmonologist. It had been my dream since I was fifteen years old. A tiny part of me had also figured that since I had had such a strong impression to go to this college, there were probably some eternal plans in the works for me there. With a big university ward like that, I would probably meet my future husband. I was sure I would influence lives through my medical work and find my family role in that particular locale. Almost fifteen years after graduating, I fleetingly wonder, what was it about Wellesley and Boston that made the Lord want me to be there at that time? The "results" are not what I expected: I am not an M.D. but a Ph.D.; I married not a boy from Boston but someone I met after my mission, from Utah; I made lasting friendships but did not save lives by any means; and I have come out quite financially strapped (making much less money than I envision I would have had I been an M.D.).
Indeed, I cannot think of many good reasons for me to have gone to Boston . . . except that I was extremely happy. I came into my own. I thrived. I loved and cherished my time there. Could it be that Heavenly Father had no concrete design for me except to be full of joy and experience growth? Yes! I believe that may be the truth. God loves us, so He sent His Son and created man and woman that we might have joy. My testimony was strengthened during my years of college. I grew to know my Savior, to use the Atonement more fully. I served a mission a month after graduating. I went on to graduate school for my MPH. I got married. I worked. I had a baby and started my Ph.D. in public health. I finished my Ph.D. five long years later and now have stepped back to raise my girls. My college experience empowered me to love and trust my ability to make decisions based on my eternal happiness and to be guided by Heavenly Father's hand.
I am so grateful that of the few clear answers to prayers I've had in my life, choosing my undergraduate college was one of them. There is a confidence that is unshakeable when I know that I have chosen to do what Heavenly Father has put before me. It's so refreshing, because not everything in life is that clear: choosing my eternal companion, raising three daughters of my own, deciding when and how many children to have, deciding whether to pursue a Ph.D., deciding whether to work while my girls are so little. It is so hard to feel confident that what I am doing is good and right—that it will ultimately contribute to my joy. Thankfully, Heavenly Father gives me a few of those assurances here and there throughout my life, and each day I can see glimpses of who He wants me to become and how to get there.
Natalie May Tolley (née Hoyt) is a Utah native and grateful daughter, sister, wife, and mother. She strives to be an eternal student. She received a B.A. in Bioethics and Women's Studies at Wellesley College, an M.P.H. from Yale, and a Ph.D. in Public Health from Temple University. Her area of continual study is the history and politics of food security. She served a French-speaking mission in Madagascar. A few of her favorite things are karaoke, playing duets on the piano, traveling, institute classes, and reading with her three girls. She currently lives in northern Japan.