Career Day: Project Management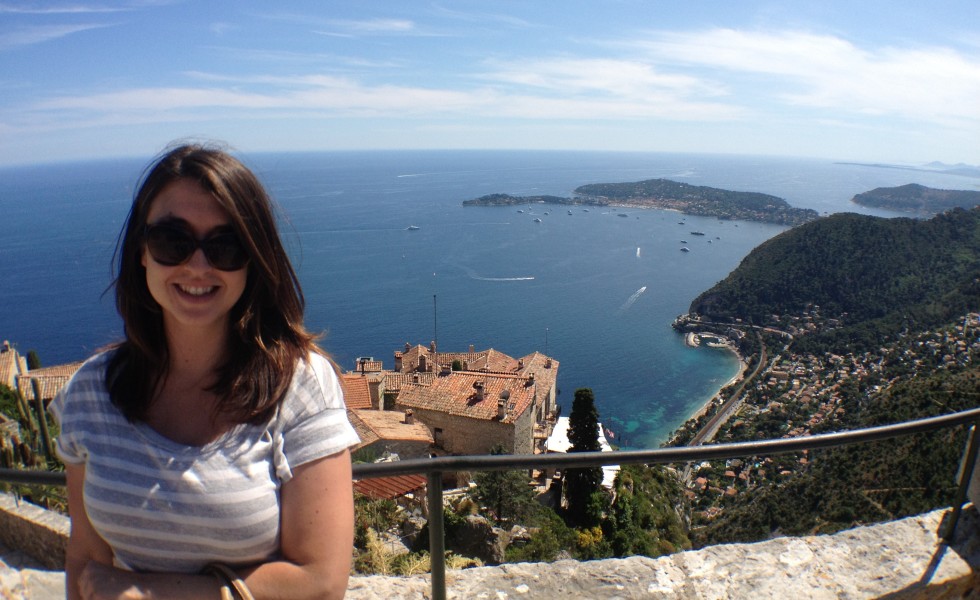 Tell us a little about yourself and about your job.
Hi! I'm Lauren, currently living in Salt Lake City and working for American Express. I've bounced around the country a bit, growing up in Oklahoma, followed by college in Washington DC, then a few years in both Phoenix and Los Angeles, before settling into Utah for the first time, in early 2014. I love to travel (I've set foot on six continents), I'm an appreciator of the arts (museums, concerts, dance, film), I love being an aunt, and I'm terrified of winter.
I have a B.S. in Marketing and International Business from Georgetown University, and I've worked mostly in the marketing world in my career, first at some nonprofits in DC, with a stint at National Geographic, then I made the jump into financial services with a global marketing role at American Express. When I moved into their SLC office, I made the jump into an operations and servicing role, doing project management for new product launches. It's definitely been a new challenge.
What does your job entail?
In my current project management role, I'm putting together all the pieces that happen behind the scenes to make a new financial product work. You know the 1-800 number you might call on the back of your credit card? Someone has to make sure that phone line gets set up. The customer service person you end up talking to needs to know how to answer your questions. I coordinate their procedures and work with our training team to ensure you have a good experience when you call. If you order some of our gift cards online, I'm testing the customer experience and what happens if something goes wrong with your order – how are we going to resolve the issue quickly and effectively? How is the card you order online actually getting to you?  If you find a technical issue on our website or mobile app and call us, how does that call get to the right technical team that can fix the issue? It's my job to figure all of that out and coordinate with a variety of teams across the company to put the whole servicing and operations puzzle together.
Why did you want to work in the financial services industry? When did you know it was what you wanted to do?
I had a pretty clear vision of studying business by the time I went to college. My father works in the financial industry, and though his experience, I knew I wanted something to do with finance. Turns out, I got to college and hated my first finance class, and I wasn't really a fan of the attitude of other finance majors. Wall Street hours and lifestyle weren't for me, so I switched into the Marketing program, still wanting to be at a larger corporation.
Although I worked at a couple smaller marketing firms right after college, I've really loved being in the corporate world and am glad I made the jump. I love the breadth of opportunity across the company, the opportunity for a huge network of colleagues, and a company with a global presence.
What kind of education/training is required? What skills/personal characteristics are important to have/develop?
In my current project management role, we've got a team that has a fairly diverse educational background, though nearly everyone has a college degree in something. It's not necessary to have an advanced degree, but many people have certifications in Project Management or Six Sigma. Continuing education is always valued, and there are opportunities and support to take additional classes or receive relevant certifications.
I think the most important skill in my role is really knowing how to work well with people and being able to develop trusting relationships quickly. Every project I'm on has a new team of players, always scattered across multiple offices around the country or even the world. I have to quickly learn other team members' styles and how to get what I need, while working collaboratively.
What kind of job opportunities are there in your field?
With project management, you can really take that anywhere! Most any organization will value someone who is organized, can keep things on schedule, balance time and budget (and negotiate when things are getting off track), work collaboratively with others, knows how to motivate a team, and can clearly communicate expectations and get results.
What types of jobs have you had within your profession?
Since graduating from college, I've done a variety of things across marketing and project management. In the nonprofit world in DC, I managed communications and PR projects for several government agencies, typically in the public health sector.
At National Geographic, I managed several large-scale magazine subscription campaigns. I really loved the data side of things – pouring over performance metrics and forecasts, while also working with our art team and coming up with marketing collateral. It's a great balance of spreadsheets and design.
In my current company, I've designed global marketing campaigns with big-name online retailers, prepared our operational teams for holiday season gift card sales, and designed new servicing procedures from the ground up. There's never a dull moment, and I so appreciate the variety of things I've been able to do.
What is the best part of your job?
My favorite part of my current job is that it's never the same, day to day. Every project is different – a different set of team players, technical needs, complexity in regulations or requirements, or designing an entirely new process. It's a new puzzle to solve each time, and I always come away with new relationships and new knowledge.
What is the worst part of your job?
Sometimes it's frustrating when things get delayed or even cancelled – factors completely out of my control. I've worked on one project for several months now, and was anticipating a new product launch this month. It's currently on hold, and I don't know if it will actually see the light of day. That can be a bit disheartening after lots and lots of work.
What's the work/family/life balance like?
I'm very fortunate that the company I'm at and the role I'm in allow for a great deal of flexibility. Many other people on my team have families and/or are in school and have other demands outside of work. I'm lucky that I can work from home when I need, or leave early for a volunteer service that I have once a week. Some weeks do require more hours as we near a deadline, and then some weeks are quite quiet.
What is the biggest misconception people have about your job?
I really don't know – maybe that large financial firms are part of 'evil corporate America?!' I work with very devoted and kind people who actually do care about our customers. I've seen colleagues go well out of their way to help people, without expecting any recognition.
What opportunities have you had because of your education and profession?
I've always been interested in geography, culture, and languages and I definitely feel that my education and career path have allowed me to explore that more fully. I'm very fortunate that I've been able to travel to company offices on 4 continents (with some fun side trips!), and that I have a global network of colleagues.
What stereotypes or criticisms have you faced as an educated Mormon woman with her own career?
Honestly, that hasn't been my experience so far. Maybe it'd be different if I was married and had children, but everyone I know has been supportive in my career ambitions. There may have been a couple people here and there who are surprised that I didn't attend an LDS school and look for a husband?!
In my current ward, I work with the YW, and I very much feel like the ward and bishopric value my education and experience as I teach their kids and offer an example of one of the many paths that are available to young women.
What spiritual guidance have you felt as you have pursued your education and developed your career?
This is one part of my life where I have always been very strongly led by the Lord and had my actions confirmed that this was the right thing for me.
I remember my last couple years of high school, pouring over the boxes of college mail that arrived, and praying to be led in the right direction as I sorted through that never-ending pile of options. I was a good student with a desire to get out of my small Oklahoma town, and I was hoping to attend a competitive university. By coupling prayer with hard work, I know that I was led to the best option for me, and it's turned out to be one of the best decisions of my life. I had no fear moving far from home and jumping into a challenging undergraduate program.
As I contemplated leaving DC after several years, I felt the need to move West, though I wasn't really sure where or how. I began to research cities, companies, jobs, all the while praying to be led what to do. Through a series of small miracles, I landed a dream job in Phoenix, and got to do all sorts of amazing things. It's started a wonderful career at a great company. I was able to clearly see the Lord's hand in making that possible – from finding a parking spot for my large moving van on a very busy DC street during rush hour, to having my resume end up in the hands of the right person, after submitting an online application into a black hole at a company in a city where I had absolutely no connections.
And mostly recently, I was living in Los Angeles and needed a change in a few areas in my life, and I pleaded with Heavenly Father to get me into a better place. I never planned to live in Utah, but since my company has a major office location in Salt Lake, it made sense to apply for something here. I found a job that looked halfway interesting, though after speaking with the hiring manager, it sounded like he wanted someone with more expertise in a couple areas where I had zero experience. I felt prompted to apply anyway, thinking maybe it'd just be good interview practice. Before I knew it, I had a job offer in hand and said yes to moving to SLC. I'd never have chosen this for myself, but the Lord knew what I needed, and I'm so grateful.
*For a great Young Women activity on developing project management and leadership skills, click HERE.