Suffragette Screening Ticket Giveaway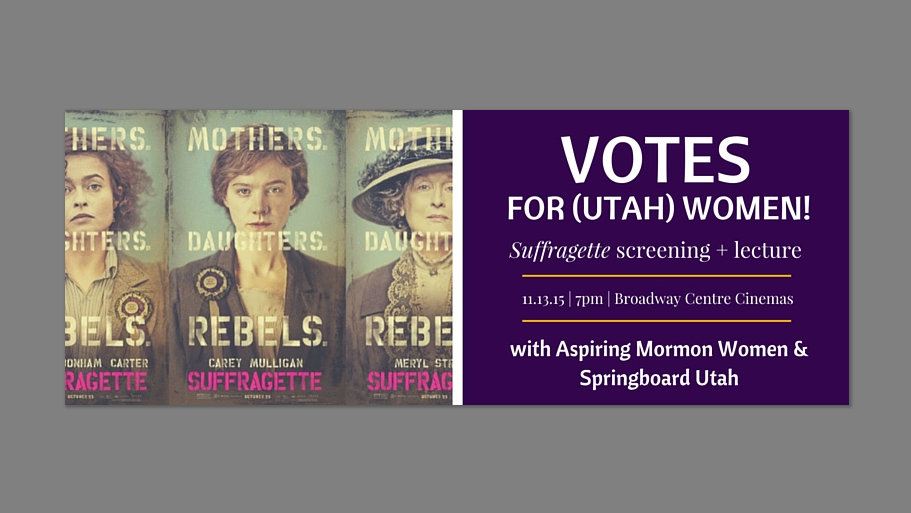 GIVEAWAY! Two tickets to our SOLD OUT screening of Suffragette this Friday night in Salt Lake. Come support (Utah) Votes for Women and see a special presentation after the show by historian Ardis E. Parshall. (FYI – the presentation will be recorded for those who would like to watch online).
The contest begins now and ends 11/13/15 at 12 a.m. EST. Winner will be selected randomly from all valid entries. Tickets will be available at Will Call. To enter the giveaway, comment on this post.
For extra entries, do the following, then comment below for each action:
+1 entry for following us on Twitter @AspiringMW
+1 entry for tweeting about the giveaway
+1 entry for following us on Pinterest – pinterest.com/aspiringmormon
+1 entry for following us on Instagram – @AspiringMormonWomen