New Pew Study: Mormons Believe More Women in Workforce = Change for the Worse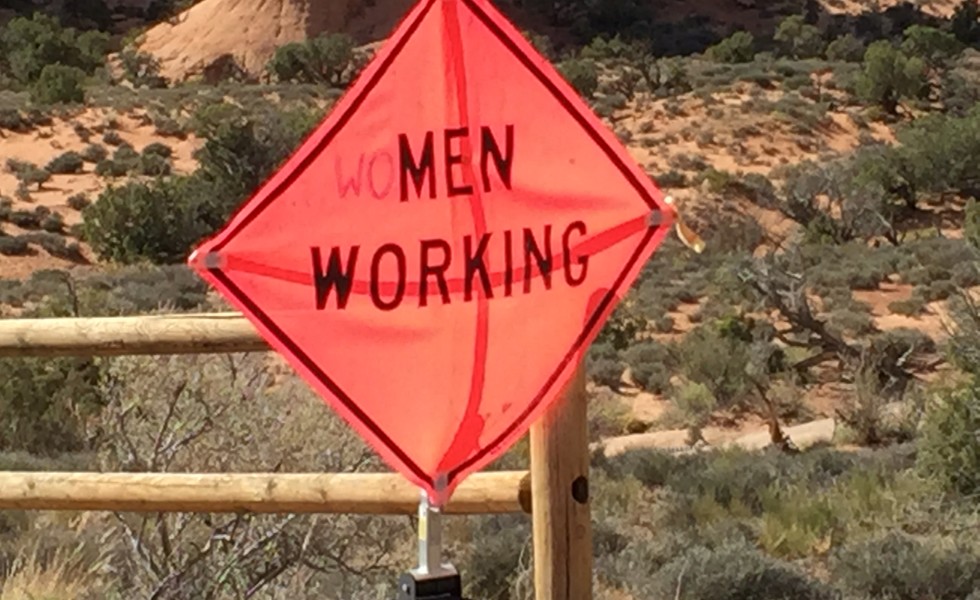 Yesterday the Pew Research Center released its Religious Landscape Report entitled  "U.S. Public Becoming Less Religious." For the first time, the survey included a question asking if participants felt that having more women in the workforce has been a change for the better or worse.
And the results: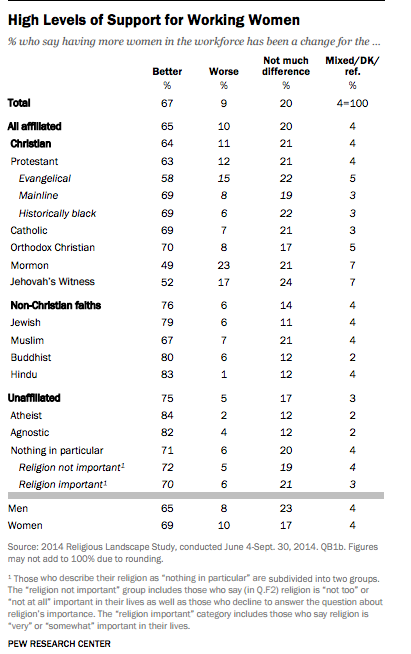 A majority of religious participants feel that more women in the workplace means changes for the better (hooray!). About half of American Mormons hold this same view. However, on the other end of the spectrum, one in four Mormons believe that more women in the workplace has been a change for the worse–more than any other religious group.
Although the results are perhaps unsurprising, they are disappointing particularly given that "LDS women are nearly on par with the national average (48 percent for LDS women vs. 52 percent nationally)…LDS women are as likely to work outside the home as non-LDS women, but they are significantly less likely to work full-time." In the April 2015 General Conference, President Bonnie Oscarson declared, "We want to make sure that our daughters know that they have the potential to achieve and be whatever they can imagine. We hope they will love learning, be educated, talented, and maybe even become the next Marie Curie or Eliza R. Snow." It is our hope that Latter-day Saints take this and similar counsel to heart and come to recognize the invaluable contributions women can and do make as participants in the workforce.