Choosing to Attend a Non-Church University: Part I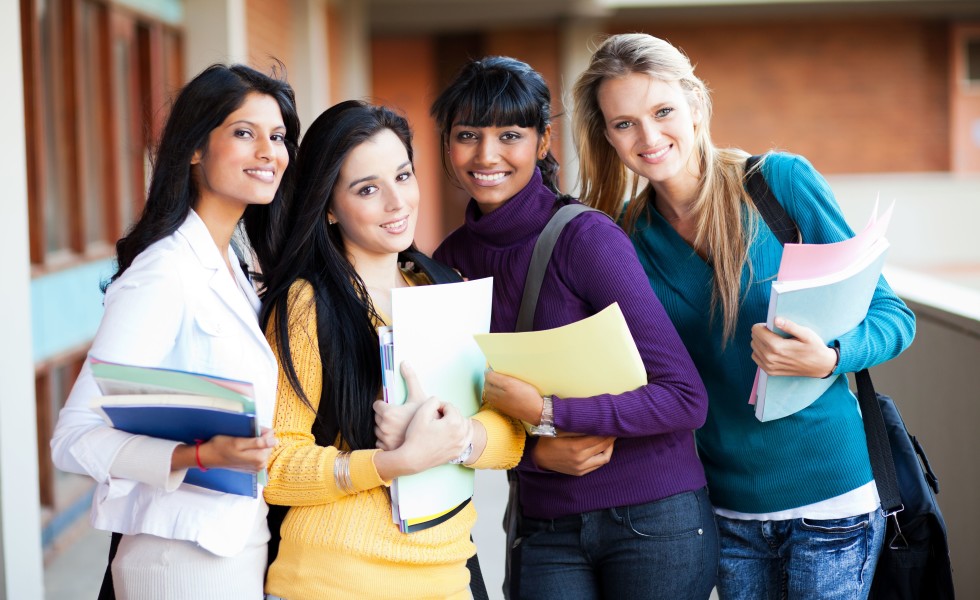 College application season is here for many (young) women, and so over the next several weeks we will be featuring LDS women's experiences of selecting a college/university. If you'd like to share your story, contact us. 
Amber Spackman Jones
It's been 15 years since I decided where to do my undergrad, but the decision still feels relevant because it continues to influence me in positive ways. As a high school senior, I thought I would be successful anywhere. I was valedictorian, had a killer ACT score, and I was probably resting on my laurels. But when I didn't get into Stanford, I was trying to figure out a Plan B. Despite my father's own meh experience at BYU and my hesitation to also attend there, he encouraged me to apply. I remember submitting my application to BYU just before the deadline (like minutes). So, I was pretty surprised to get a great scholarship at BYU. The other schools I was accepted to offered similarly lucrative scholarships, and many of my LDS classmates were surprised that I was not jumping on the BYU offer. One friend told me that I really needed to let BYU know if I wasn't going to attend there so that they could release those monies to someone else (her!). So, I was swayed by the perceived prestige of attending BYU, but the decision didn't end up being that difficult for me.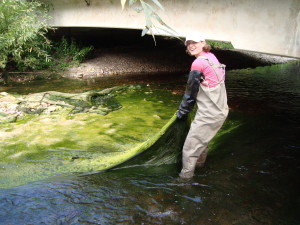 While visiting the Utah State University campus, I felt more comfortable there than at other colleges and universities. It was some sort of je ne sais quoi feeling about the physical landscape, the academic programs, and the energy of the people I met. It turned out that my scholarship (and I was coming from out-of-state) was better than from other universities, the engineering program was top-notch, and I liked that I could choose to be very involved in church-related activities–or not. Overall, my years as a student at USU were great. It was academically more challenging than I expected, and I encountered excellent professors and classmates, positive social and recreational opportunities, and circumstances that served to increase my faith and spirituality. I stayed there for a graduate degree, and I am now employed by the university as research staff. In retrospect, I feel like the Lord helped guide me to attend USU, and I don't regret the decision.
Kristin Sowby Hilman
As the child of first-generation college graduates, both with advanced degrees, going to college and earning a degree was just part of our family's path. And as the only daughter among 4 sons, my parents knew a college education was just as important for me as it was for the boys. Growing up in Utah County, the thought of attending BYU crossed my mind, but it didn't stay there for long. I knew there was more for me outside the county. My parents, both BYU graduates, were not set on any of us attending a church school. They knew we'd be fine anywhere we went. They not only supported our choices, but made it financially possible to attend college.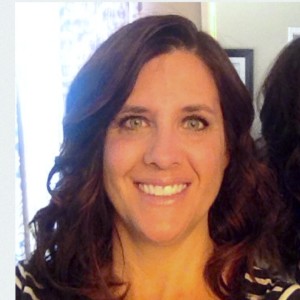 I chose to apply to the University of Utah and was offered a half-tuition scholarship. In the high school I attended, which was majority LDS, most of those who went to college went to BYU or UVU. There was just a handful of us who went to the University of Utah. When a kind, older gentleman in my home ward asked where I was going to school, he was taken aback when I told him I was attending the U of U. He then asked if I had graduated from seminary! Attending the University of Utah was the right choice for me. It allowed me to live on my own, but be close enough to go home when I wanted. There, I took part in Institute and met many lifelong friends from different walks of life through other organizations or classes. It was there I met my husband of 19 years. In fact, all my siblings and I met our spouses at the universities we attended. Now my family of origin has 12 adults, all hold at least bachelors' degree, with myself and 6 others holding master's degrees, two soon-to-be PhD's, and an MD, and only one of those degrees (aside from my parents) are from a church school.
Leticia Oaks Strong
I grew up in Provo, Utah and fully expected to follow in the path of my older siblings and attend BYU. I loved BYU and was somewhat familiar with the campus having studied six years with the viola professor there. My desire was to serve my Heavenly Father and become what he needed me to become and I wanted to get married and have a family. Wasn't BYU the best place to accomplish these worthy goals? I really had no desire to go anywhere else. However, my viola teacher encouraged me to audition for the USC school of music. I had played for the viola professor at USC and he was interested in teaching me. I probably would not have bothered to audition, except they were holding their auditions in Salt Lake City that year.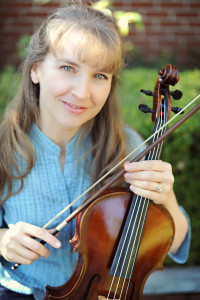 When I was accepted to USC and BYU, I intellectually studied out the choices and what the consequences would possibly be for each choice. (D&C 9:8) To my rational mind, BYU was really the only choice. One huge reason for choosing BYU was so that I could find my eternal companion. However after presenting my decision through prayer, I did not have a witness of the spirit that it was correct. So, I then prayed to know if USC was the place I should go to further my studies in music. Much to my surprise, I received several witnesses affirming my choice as I studied the scriptures—the Holy Ghost confirmed again and again. I needed to go to USC if I was to fulfill God's purposes for me. I was scared!!! I knew very little about USC (this was pre-internet) except that it was in Los Angeles. However, I knew I needed to go and I took that leap of faith. It has made all the difference in my life!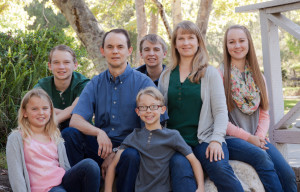 It was not easy. I had a rough first year there with roommates who did not share my values. As I trusted in God and continued to maintain my standards while at the same time loving others, I grew spiritually and as I worked diligently my musical capacities increased. I attended institute classes and enjoyed fellowship in the student ward. I had opportunities to share the gospel. I was a stand out in the music school, not only because of my talent, but because of my clean living and marital status–I married a BYU graduate after my sophomore year. I graduated as the outstanding graduate of the school of music and several months later won an audition for the viola section of the Los Angeles Philharmonic. There is no doubt that my Heavenly Father had a plan for me and it did not include BYU!
Adrianna Jorgensen-Bryan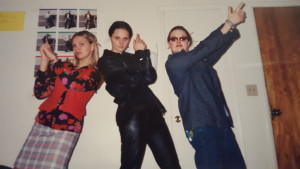 As a young girl from Idaho, I remember a very fervent prayer I prayed asking Heavenly Father if I could please go to college at BYU.  In hindsight, I don't know where that request came from other than I was Mormon and my mom had attended for a semester before she was married and quit college altogether.  But I remember very much wanting that prayer to be heard.
Fast forward to my senior year of high school where I actually had to begin making that decision.  I applied to BYU, but I also applied to Utah State University, a state school I'd never heard of before a friend had told me about it. I was accepted to both. Utah State offered me a full tuition academic scholarship while BYU only offered me half. I decided to go to Utah State.
Utah State was the answer to my prayer.  It was perfect for me.  There was a strong LDS presence, but there was also an academic freedom that would not have been possible at BYU.  I roomed with a Seventh Day Adventist, made friends with a gay smoker, and discussed feminist theory with many professors.  It was everything I needed to prepare me for a career teaching students who are not like me.
The Lord also answered my prayers about marriage in a way I didn't expect. I did not get married while in my undergraduate years.  I graduated when I was 23, and I didn't get married until I was 31. During those treasured years, I earned a Master's degree from the University of Utah, ran 4 marathons, and solidified my testimony.  I'm so grateful that He knows what we need.