Author Interview: Baptism & Boomerangs
Posted on October 30, 2015 by AMW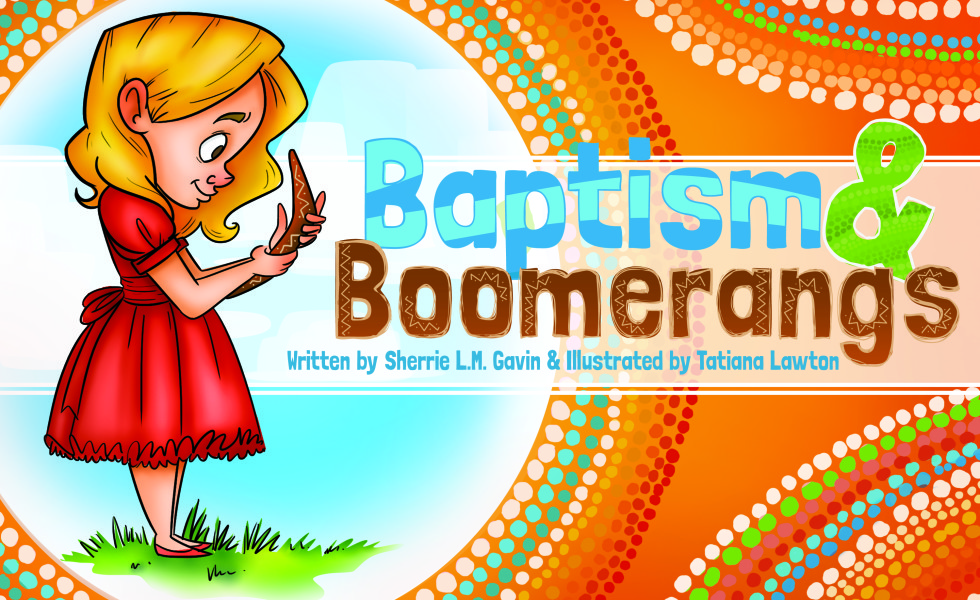 Tell us a bit about yourself.
My name is Sherrie L. M. Gavin. I grew up in the USA, but I have lived in Australia for most of my adult life. I love everything and almost anything that is "different": Japanese curry, Nepalese clothing, Indian haberdashery, Canadian Poutine, New York Tomato Pie, Impressionist-style art, almost anything tie-dyed, sandy beaches and anything that is bright and happy feeling. I think I seek for the "happy" because …well, in a lot of ways, my life is anarchy. And at this stage, I wouldn't have it any other way.
I wanted to be a mother, but I also sought a career. My choice of career was influenced by infertility. I knew as a teen I couldn't have children, so I needed a career that would help me to eventually be a mother. Plus, I bored easily. I wanted a job. A real career. And I really enjoyed the stimulation of academia. Gender studies appealed to me best– probably because I questioned my own value as a woman who was childless. After a decade of historical conferences, IVF, writer's retreats, surrogacy contracts, scholarship wins and adoption fails, I was ready to not keep trying to be a mother. When out last surrogacy failed, I was resigned: God had a calling for me that was not motherhood. I accepted that, and moved on.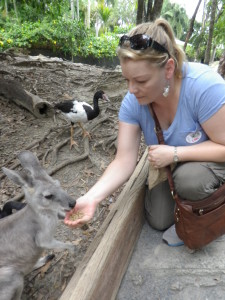 A few months later, I found myself taking home two orphaned girls literally in the middle of the night in a flurried rush of accidents. These girls were beaten and abused- one had a shaved head with bruises on her scalp. The other had boils on her back from infected cuts created from belt lashings yielded by her former carer. The birth of my motherhood involved dealing with these bruised and broken children, night terrors, and multi-national bureaucracies that moved at a snail's pace. It was long, exhaustive and hard.
I stopped work at the University because since I had worked for over a decade to become a parent. I thought that even if the adoption did not work out, I wanted to do the best I could as a parent, even if parenthood was especially fleeting for me, knowing the habit of anticipated adoptions failing to become permanent. BUT. That didn't mean I was done with my career. I still wrote what little I could in the time I had. Mostly I tried to write academically, but I also wrote some personal essays and most recently, a children's book called Baptism and Boomerangs.
I batted the idea for the children's book around in my mind for ages, but I never did anything about it. Having a newfound crash-course in reading hundreds of children's books taught me creative writing in a variety of styles: so even though I was parenting, I never let that stop my own progression and education. Reading a children's book for the umpteenth time could be mind-numbing or I could make it a study in rhythm, style, length and pace. I did my best to seek for the latter.
Writing Baptism and Boomerangs also gave me a sense of accomplishment at that moment in my life. I did not wait for the fantasy of the "right time"– I wrote this book at a time when sleep was scarce, future was uncertain, and nothing looked like the imaginary writing space I sometimes thought I needed. But I pushed through and I did it. It only looks like a children's book to some–but to me, and my work, and all I was balancing at the time–it is a miracle. My daughters are mine now, and we are settled. What's more, I didn't "give up" my career for my children; my children helped me to hone in on skills to make my career better.
Tell us about your book and what influenced you to create it.
The idea behind my book, Baptism and Boomerangs, was born using the imagery of a boomerang's path and our own path to return to our Heavenly Parents. I used this parallel in Sunday School classes I taught, and I felt good about creating a story based on the idea. It was important for me to find as many ways as possible to include females, so my protagonist became a girl preparing for baptism, and I used the phrase "Heavenly Parents." When the text for my book was accepted, I wanted to ensure that the imagery in the book was bright and friendly. It seemed to me that white is commonly used to relate the idea of purity. But for me, bright colours—pure, unadulterated colour relays joy, peace and heaven so much better than ol' plain white. The publishers and I worked together to find a fun artist who shared the idea that "pure, bright colour = righteous happiness," and we found her! The artist chosen is also an Australian Mormon woman, which besides her inspiringly beautiful drawings, made me feel all sorts of pure, bright happiness on the inside.
What did you learn as you wrote this book? What do you hope readers will learn?
In this, I learned so much about the publishing process! It really can be a lot of work, but it is FUN. There were and are so many people who were willing to help me that I wondered why it had taken me so long to do this all in the first place! That is a thing that is quietly reflected in the book—each of us has a support team of people who want to help us: family, friends, Heavenly Parents, and so on. I hope readers will understand that when we keep on trying, and even when we mess up, we can start again. Not only that, we have friends, family and Eternal Parents who will help us along our way.
What future projects do you have planned?
A part of this book was also about creating something different—i.e. not the typical American Mormon pioneer heritage relaying a gospel-related idiom. I love American Mormon pioneer stories, but the more I meet people from around the world, the more I see different kinds of Mormon pioneers in their own right. I love these new pioneers, their stories and the cultural expressions they share. Because I have lived in a few different countries now, my goal is the write more children's books that share doctrinal concepts using cultural tokens from around the world. At this stage, I have two books in mind- one that shares a New Zealand culturalism and another that shares Canadian Inuit symbols – both that teach applicable gospel principles just as Baptism and Boomerangs does.
What advice would you give to (young) women who are aspiring writers?
If I were to offer advice to any woman who aspired to be a writer, it would be this: Don't take rejection personally. Some publishers, readers and so on will not like your work. That is okay (you probably don't like every publisher, person or story ever written, either!). Sometimes the hardest critics we know are friends and family who inadvertently make us feel like we can't accomplish our dream, or that our dream somehow lacks substance. It doesn't matter who you are and what you love. If it is important to you and you feel good about it, then allow yourself to recognise that you are as important as your dream. Write what your heart and mind tell you—this will free your soul, and reap rewards that you can't imagine.
Find Baptism & Boomerangs on Facebook and to purchase.