How To: Apply to College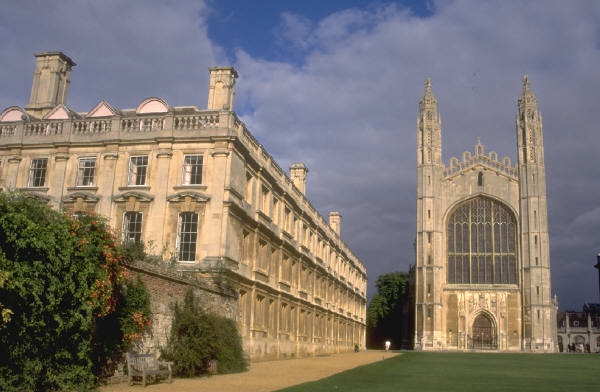 by: Heidi Doxey
Summer is over. "Back to School" season is over. The holidays are looming (there are already decorated Christmas trees in my grocery store, right next to the Halloween candy). High school seniors: it is time to start filling out college applications.
What? But it's only October!? Yep. The best time to submit a college application is the fall of your senior year. Is applying to college a big deal? Yes. It is. Is college even worth it? Absolutely. Is it normal to feel overwhelmed or even a bit nervous about the whole process? Yes! But there are ways to help make the whole process seem a lot less daunting. Here is a step-by-step list to help you navigate the college admission process. At the bottom of this post is a list of definitions to help you understand some of the "higher education" terms and lingo.
Step 1: Do a little research to determine what colleges and universities would be a good fit for you. Are you interested in going on a campus tour? (Call the Admissions office to schedule a tour.) What program are you thinking of studying? Are you hoping for a 4-year Bachelor's degree? A 2-year Associate degree? Or maybe a 1-year certificate program at an Applied Technical College? Are you planning to live on campus? Close to campus in an apartment? Are you going to live at home and commute?
If you want to study English or Biology or Political Science most colleges and universities will have the classes and degree you want. If you are looking for something a little more specialized you may be limited in the college or universities that offer that program. If you want to be an architect, or a pediatric nurse, or an aerospace engineer, or a clinical social worker you may have to do a little more digging to find the right program for you. If you are looking into a certificate program you may find the best program at an established college or university instead of a for-profit school. Many community colleges offer certificate programs for dental assistants, electricians, criminal justice, or to become a radiology technician, they can often take less time or be less expensive overall.
Look at the college admission requirements, also called the "college admission index." Do you have the GPA and ACT/SAT scores needed for the college of your choice? Do your scores qualify you for any merit-based scholarships?
Take a careful look at the deadlines. Most colleges and universities have a final application deadline sometime in February or March and a priority deadline in December. Additionally, some Honors College or other deadlines may be as early as October. Keep a list or calendar of admissions deadlines, financial aid deadlines, and scholarship deadlines for each school you are applying to.
If you have any questions about a specific college or university, contact the Admissions or Recruitment office directly.
Step 2: Submit an application. Some college or university applications take 20-30 minutes to fill out and submit. Others can take a few hours and require letters of recommendation, a personal essay, and other documentation. Not all applications ask the same questions in the same order, but most applications will need the following information, so it's a good idea to get it all together before you start:
Personal Information:
Full legal name, birth date, address, phone number, e-mail address
Birth place: city, county, state, country
Contact information of parent/guardian: name, address, phone number, e-mail
Academic Information:
High school name and address, or high school code
High school transcript
ACT or SAT score (often on transcript)
High school graduation date
Admission term requested (example: Fall 2016)
Residency Information: Public colleges and universities may ask for the following information to determine if you qualify for in-state tuition. Because public institutions are funded by state tax dollars, those who pay in-state taxes get a reduced tuition rate. Private schools, like BYU, are not funded by tax dollars, so they may have different questions about residency or no questions about residency.
Length of time living in your state (may ask for list of activities, such as schooling or work history, to prove residency)
Driver's license or state ID card
Social Security Number
Method of payment for application fee (credit card or fee waiver)
Other Information: Many colleges ask about extra-curricular activities, academic clubs, sports or dance or theater, honor's societies that can help set an applicant apart from other students. Many also have places to list volunteer activities, community service, humanitarian service, or other applicable information. Make a list of the type of activity, the dates you were involved, and one or two significant notes about each activity. Some of this information may also be included in a personal statement or admissions essay; use your list as an outline for the essay.
Some colleges or universities also require or suggest that each applicant include a letter of recommendation. Ask teachers, community members, or organization leaders well in advance to write you a letter of recommendation. Give them a resume or other list of accomplishments and details they can use to write their letter. Check with the Admissions office to see how those letters should be submitted (Snail mail? Email? Other?) and the deadlines.
Keep in mind, some colleges and universities do not ask much about extracurricular activities, they may not require an essay or letter. However, your application will always be stronger with those pieces included. If there is a blank text-box in the application make sure you fill it up with all the wonderful reasons the college would be lucky to have you as a student. It's a good idea to write these essays and statements in advance, have a teacher or parent or other mentor look them over, and then save them on a jump drive, on a cloud program, or email them to yourself so you can copy-paste the text into your application without having to re-write everything during the application process.
Step 3: Submit all required documentation. Colleges and university applications all require a transcript from your high school, this will list your classes, grades, and sometimes even your ACT/SAT score. Make sure to talk to your high school registrar to get an official transcript sent to each college or university to which you submit an application, if possible, have that transcript be sent electronically. This reduces errors and can speed up the acceptance process. If you have taken a college course, a concurrent enrollment course, or some high school classes online, you will also need to submit an official transcript showing those courses and the grades you earned. Talk to your counselor or school registrar for additional help on transcripts. After you graduate from high school and have the grades from your last term/semester you need to send a final transcript to the college or university. Double check and write down the deadline (usually in the summer) for those final transcripts and make sure to follow up with your high school counselor or registrar.
Colleges and universities will also need your official ACT or SAT score. Talk to your counselor to make sure that information also gets sent along to the colleges where you apply.
An Important Note for Prospective Missionaries: Many young men and young women are planning to serve a mission shortly after their high school graduation. You still need to apply for college in the fall of your senior year. After you have been accepted (usually in the early spring) you need to file for deferred admission. Many colleges and universities have specific processes for students who are planning to take some time to serve a humanitarian or religious mission, or for active military service; deferred admission means the college will hold your spot at their campus while you are on a mission or deployed with the armed forces. Check with the college or university for details and deadlines for this process (all Utah colleges and universities have a deferment process, many other states also have policies in place for deferred admissions). It is so much easier to apply, accept, and then defer than to try and scramble to apply for college when you return from your mission, or to expect your parents to apply for you while you are serving. Apply, accept, defer. Now repeat that. (Some scholarships also have processes for deferment, meaning the scholarship funds will be held for you until you return.)
Step 4: Apply for scholarships. Many organizations offer scholarship dollars for college students, your job is to find scholarships that you may qualify for and apply for them prior to the deadlines. Keep a list of what scholarships you have applied to, the deadlines, when you submitted your application, notes and contact information, and when you should expect to receive notification of whether or not you earned that scholarship. There are very few "full ride" scholarships available anymore, most students will cobble together money from a couple of different sources to help pay for tuition, fees, books, living expenses, and other costs of going to college. For questions about scholarships, talk to someone in the Financial Aid office at your college or university, or talk to your high school counselor. This article has some good information about searching for scholarships.
Step 5: Apply for financial aid. The number one reason nation-wide that students drop out of college is because it costs too much money. Applying for financial aid will greatly reduce the chance that you will leave college prior to earning a degree. There is a lot of money available to help students finance their college education: grants, scholarships, need-based and merit-based aid, subsidized student loans, and work study. Submitting a completed FAFSA, the Free Application for Federal Student Aid, is the only way to qualify for Pell Grant funding from the government. Some colleges and universities are starting to require a submitted FAFSA to qualify for scholarship or need-based aid from the institution.
The FAFSA is available on January 1 every year and takes about an hour to fill out and submit. FAFSA has made a lot of changes and updates in recent years, including being able to retrieve tax information directly from the IRS instead of filling out all those boxes individually. In order to submit a completed FAFSA your parents must have already filed their 2015 taxes. The earlier you submit your FAFSA the greater chance you have of receiving Pell Grant funding. Talk to your parents now about your plan for FAFSA in the spring. Many high schools host some kind of FAFSA Completion event in February and March where students and parents can get help submitting the FAFSA. You can get more information at www.FAFSA.gov.
There is a LOT of information here, it is not meant to freak you out or overwhelm you or your parents. There are a lot of moving pieces to take into consideration as you transition from a senior in high school to a college freshman. Take it one step at a time. Make sure to keep all of your information in one place, a notebook or a computer file. Pay close attention to deadlines and requirements. Apply early and follow up with the college or university, the scholarship office or organization, and your high school counselor. You got this! Class of 2016, you are on your way!
For a glossary of terms used in this article please click HERE.
Heidi works for the Utah System of Higher Education (USHE) on college access programs and initiatives, this post is influenced by her work experience but is not an official statement opinions or policies of USHE. Additional Utah-specific information about college access and college readiness can be found here: www.StepUpUtah.com.