Join Us for a Screening of Suffragette!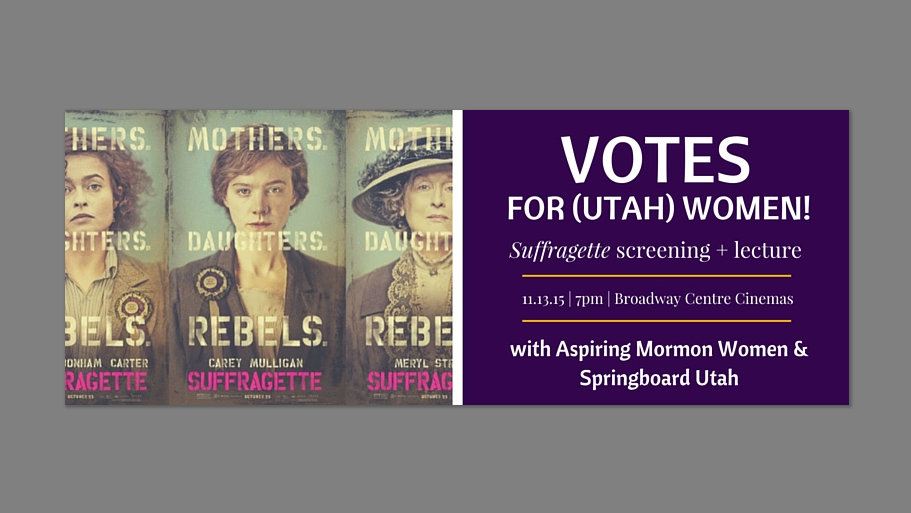 Aspiring Mormon Women has teamed up with SpringBoard Utah to host a screening of Suffragette, a film highlighting Britain's early feminist movement. Following the film, Ardis E. Parshall, historian and author of the forthcoming book, She Shall Be an Ensign, will give a lecture about Utah's own early suffragettes.
When: Friday, November 13th. 7 pm.
Where: Broadway Centre Cinemas. 111 E Broadway (300 South), Salt Lake City, Utah 84111
Seats are limited so buy your tickets early from Broadway Centre Cinemas to ensure you have a seat! 7:05pm showing in theater 6.
For additional information, click here.