#EmbraceyourAND: PhD Student AND Mother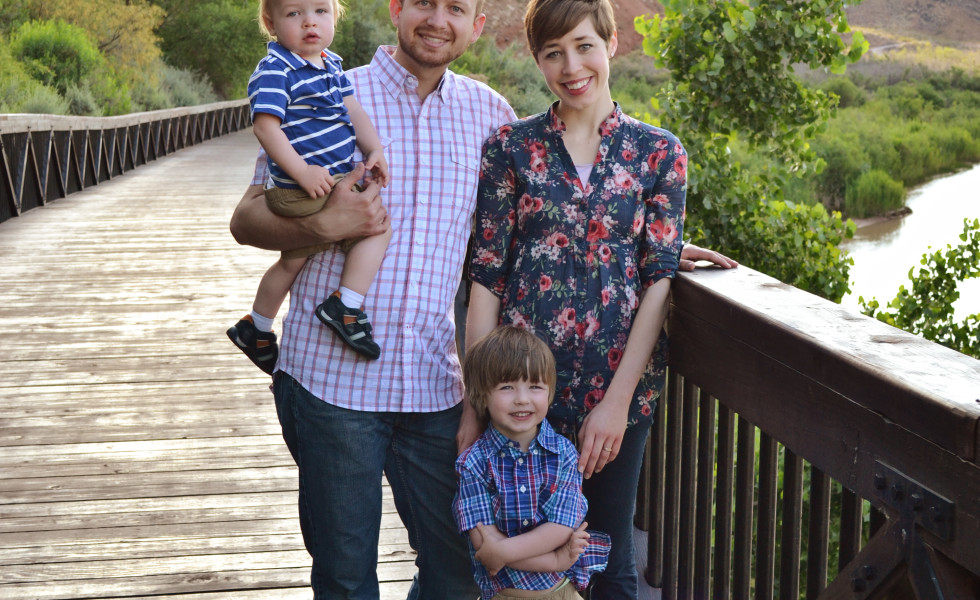 by Emily Leslie
I'm a PhD student in economics at the University of Iowa.  I found out the day before I started classes in 2011 that I was pregnant.  This was happy news for my husband and me.  We welcomed our first son a couple of weeks before the end of my first year.  Since then, we've had another son, and are now expecting a daughter in December.  My goal is to graduate in 2017, along with the rest of my cohort.
I have thought about dropping out quite a few times since I started.  I always consider that to be one of my options when I'm feeling overwhelmed or unsure of how to make things work; it just isn't one that I've chosen yet.  Every now and then, someone will say something to me like, "I don't know how you do it all!", presumably referring to being a student with young children while my husband works full time.  I'm not very articulate on the spot, but here is what I would say to that if I could think more quickly on my feet:
First, I don't "do it all" in the sense that I don't go to school AND do everything that my stay-at-home mother did when I was a toddler.  My mother watches my children 8-10 hours a week, we have a wonderful babysitter who comes four hours a week, and my husband's job is 40 hours a week, not 50 or more, like many other full-time workers.
Still, I have genuinely achieved things so far that were actually beyond my natural abilities.  For example, I had to take my qualifying exams three months after my first baby was born.  When he was six weeks old, I was diagnosed with mono.  By the time I got to the exams, I was so tired and frazzled that I had decided if I didn't pass both the first time (which is fairly unusual–most people need to retake at least one), I would have to drop out.  I passed both.  I absolutely attribute this to divine intervention.  That was just the first in a series of things that God has done to help me along the way.  I'm glad I didn't turn away from this path just because I couldn't see from the beginning how it would work.