The Student Record: Laura, Masters of Leadership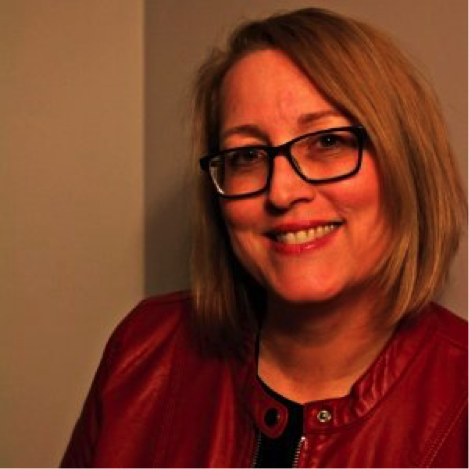 Name: Laura Radtke
School/University:  University of Guelph
City/Location:  Guelph, Ontario, Canada
Major/Field of Study: Master of Leadership, College of Management and Economics
Marital status/children?:  Married with two children
What led you to the program that you are currently pursuing or have completed? Why did you select this major or field of study? Please tell us about any experiences that inspired you to pursue this area of study.
After my undergraduate work, my career had morphed into banking and then several businesses of my own. I always thought I would go back to medical school, but by the time my children were independent enough, I realized that, not only had my interests changed, but by the time I graduated I would be so close to retirement that I'd barely have time to pay off my student loans.  At this point, I was a college professor and truly loved my job, however to be hired full-time, it was necessary to transfer to another department and to obtain a Master's degree. I seriously debated my options, wondering if this would be a worthwhile endeavour for a mature student, but someone said something along the lines of: "The next two years is going to pass anyway, you may as well spend it going for your dreams!" It sounded like wise advice.
Going back to school was slightly terrifying, but also extremely exciting. I had been studying alternative medicine for several years, but I wasn't sure I could handle a Master's degree and had no idea how to narrow down my field of interests.  I looked at many programs, face-to-face and online, literally all over the world.  I don't remember how I even came across the information about the Master's of Leadership, but once I read the description, it literally sang to my soul.  I only had a couple of days to get my application in, so it was a complete whirlwind of activity culminating in an hour and a half drive to deliver the package, by hand, within minutes of the cut-off. But I knew from the minute I saw the brochure that this was what I should do, and that I needed to start right away.
I believe developing my leadership skills will be one of the most significant things I do in my life, as it affects all areas of life. As a professor, most of my students are at pivotal points in their journey. To me, teaching means offering so much more than expounding information from a textbook. If I can help my students feel better about themselves, empower them to overcome the challenges they meet, and understand that those challenges are actually gifts which will allow them to not only become their best selves, but to help others do the same, then I feel I will have succeeded. I truly desire to develop stronger leadership qualities that I might be a better wife, mother, friend, teacher, citizen and servant of the Lord.
What feedback did you receive from friends, families or acquaintances about your schooling?
Everyone was extremely supportive of my education.  I think the person I was most afraid of approaching was my husband, because this meant a huge investment of time and money, which would have a major impact on our family.  He could not have been more supportive throughout the process, for which I am extremely grateful.  Our daughters, 24 and 17 at the time, were also extremely supportive and very proud of me, although their enthusiasm was not so great when it was time to pick up the slack at home!  It wasn't easy for any of us, and to be honest my house and yard became a bit of a disaster for two years, but it was all waiting for me to plug away at when I finished, and nobody seemed any worse off from the dust exposure!
The dean of my department became an important mentor to me; she had just finished her PhD and was extremely encouraging, especially when it came to my panic surrounding statistics (the course I dreaded most!).  I was also fortunate in that there was a "Grad Group" at the college which included other employees who were either in the process of, or had recently completed, graduate work.  We would meet together and offer advice and encouragement, as well as, deliver presentations on writing, defending, and publishing. Having support from others in the trenches turned out to be one of my greatest blessings, as well as the friendships which were developed with other grad students.
What advice would you give to a student pursuing a similar course of study?
My best advice is that if you've been inspired to go back to school, do what you need to do to make it happen!  Don't worry about age, money or anything else, because if you are meant to do it, the Lord will provide away (remember Nephi!). I ended up being eligible for loans, grants, scholarships and bursaries which I had no idea I would receive.  It was hard.  Brutal, even.  But the rewards were immense. Completing my MA showed me what I was made of, and helped me realize I can accomplish anything that the Lord has in mind for me.
Most of my course was online, which I was hesitant about, but I realized that great teachers deliver great online education.  I also realized that e-learning is not more or less difficult than in a classroom, and that you can benefit from the knowledge of your peers while actually developing strong friendships in a virtual environment. I was absolutely terrified of statistics, especially because I didn't take it in my undergrad; although I still can't say I understand statistics extremely well, my stats class ended up being one of my highest marks because it was geared to my own research. I also realized how important a general knowledge of statistics can be, which I never would have believed before starting this journey!
One of the most difficult things for me was to cope with the chaos that I felt my home and yard had descended into. I was able to let go of the whole "house perfection" thing, although I traded it for "assignment perfection," which is equally as corrosive to mind, body and spirit. The other thing that was difficult was maintaining relationships.  I was blessed in that most of my family and friends understood that I could not be as available as I had in the past, and that for two years I needed to curtail many of the activities which I had normally participated in. I also did not hold a major calling at church during that time, which I sometimes felt guilty about, but knew that I was growing and learning in order to serve better in the future.
What did you learn about yourself when you became a student?
One thing I was really worried about before going back to school was my memory, or lack thereof!  A friend who had also gone back to school told me that he started memorizing scriptures in order to improve his memory; this turned out to be an excellent suggestion, and I noticed a huge difference in my ability to retain information. I think the skill I needed (and still need) is to be able to write more quickly and efficiently.  I already had great study skills, but my need for perfection took a toll on the rest of my life. I ended up being a straight A student, which is nice, but a lot of my peers seemed to manage school/work/life better and still graduate. I was a full-time student and, although most of my cohort worked full-time while they were in school, I worked part-time the first year (the second year I did not work at all because of reduced enrollment where I was teaching).  I had to fund my education completely with student loans when I was not working, and was very grateful for bursaries and scholarships!
I loved school, and in fact would go back tomorrow if I could.  At the time I told myself that I needed A's to get into a PhD program, but it was really the perfection issue! I planned to start a PhD program the September after graduating, but dragging out my thesis meant I didn't finish school until August, and I was too burnt out to go back at that point.
I felt that my gender was a bonus in my study of leadership, partially due to what I had learned, and what I was learning, regarding the role of mothers and wives as leaders in their families, churches and communities.  I felt zero lack of tolerance or stereotypical criticism in school, but have encountered huge obstacles in the workplace.  When I was in commercial banking in a major Canadian city in the 80s, I was told to my face that I would be great in retail banking and should transfer to that department, because I would never be promoted in commercial real estate financing's male-only domain.  There is still a great deal of gender discrimination in the business world despite the fact we have made great strides.
What do you most enjoy about school?
Everything!  I absolutely loved school because I love learning. I'm addicted. J
What are your current or future plans for employment or future schooling?
I start teaching again in the fall and will be working in the department I had hoped to transfer to, so my education has paid off in that sense.  I also operate a coaching, consulting and energy work business, where my MA has been of substantial benefit.  Unfortunately, a year into my studies, the requirements for full-time jobs at my workplace jumped from a Master's degree to a PhD; I am currently enrolled in a graduate program for online teachers, and am considering a Doctorate.  I'd be happy to return to school full-time and dabble in work, however, that is not really feasible at this point!