Child Care: Finding What Works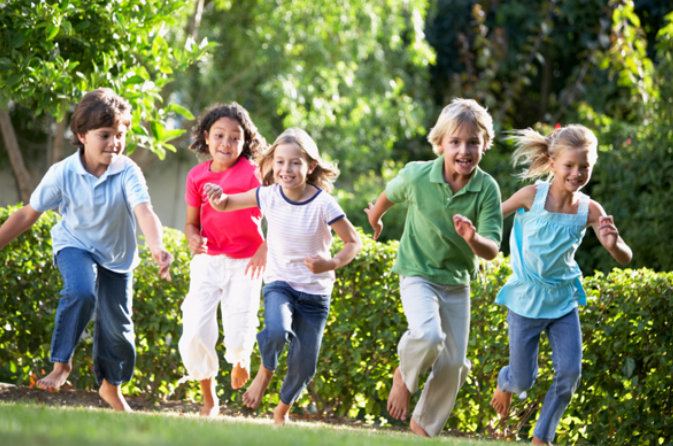 by Dianne Orcutt
Five months ago I became a mother for the first time. And although I had months to prepare for a childcare plan for my daughter before returning to work, I avoided thinking about it because it seemed so fraught with emotion and because I was sure I had plenty of time. Luckily, with the help of my mother, mother in law, and husband, I have cobbled together an arrangement that works for our family, for now. I've been fortunate to have friends who have shared their insight and experiences with me, and their advice has prepared and comforted me as I make future plans. Many women, particularly LDS women, feel alone as they tackle this (often) difficult situation, and so I have reached out to women in the Aspiring Mormon Women community and asked them share their experiences and learned wisdom about finding childcare.
You can find our earlier posts on childcare, here, here, and here.

This month I have been interviewing nannies. Each time a nanny comes to my house I am filled with hope and excitement, as well as anxiety and slight feelings of nausea. I want to have a "love at first sight" experience where I open the door where my heart just KNOWS that this woman is SUPPOSED to be our nanny! But the interviews are proving to be more like first dates and ending with feelings of, "She might work…but I don't know." On the other side, there are also the feelings of insecurity, hoping these nanny applicants will want to work for us, just as much as we'd want to hire them. We want someone to fall in love with our girls and see this position as more than a job; a meaningful opportunity to be part of a child's life. To facilitate feelings of desire to care for my daughters, I brush their hair and wipe their faces (a rarity) and pray they'll be cute and adoring when these nannies show up. Tonight we have an applicant coming for phase II of the interviewing process: the working interview. I am keeping my fingers crossed that this will prove a positive experience for her, my girls, and us and we can move forward with the step of hiring.
I feel like childcare has a lot of power to make or break my own experience with working. When we have someone we trust that is reliable and nurturing with our children, I feel at ease and more confident as I leave for work in the morning. I thrive when this is the situation. But when our caregiver is sick, unreliable, or even worse, when we have to find a new caregiver, my level of stress increases exponentially. These moments remind me of the scripture, "No man can serve two masters." When childcare is stressful, I feel immense guilt. Guilt because I can't please or meet the needs of everyone asking demands of me: my children, my employers, and my clients. I am less effective at work as a result of this stress, guilt and anxiety, and have a shorter fuse at home when I'm with my kids. Luckily, overall we have had amazing childcare. I joked with one nanny we employed for three years that she was my "sister wife without the shared spouse benefits." We have had three nannies and each one has become part of our family. Right now we are in the process of finding a new nanny as our current nanny graduated college and is moving onto a full time job. So this feeling of stress, anxiety and guilt is quite present for me as I've interviewed 6 potential candidates.
Part of the struggle of finding care is the feeling that NO ONE is good enough. And that's true. No one is ME. But I know the childcare we find is serving an essential role of helping ME become the BEST ME and BEST MOM I can be. Having a nanny has enabled me the freedom to pursue my career goals and the work-home balance helps me be more present and engaged with my kids on my days off. Also, I have learned through the last six years of having a nanny, that my children do not have limited love to give. In fact, they thrive on attaching to and loving another person in their lives. I especially value this as we live in an area where we don't have family close by. My daughters' confidence grows when they feel loved by more people in their lives and our nannies have provided an essential source of this love and attention.
Anna Bergevin
My daughter is five years old and I have worked outside the home or been in school for her entire life. While for the first 2 years I largely did so during her sleeping hours, for the past 3 years we have utilized center-based care and found that really works for our family. I'm an anxious person so when I first placed my daughter in a center I was a wreck and so was she. I worried she'd be unhappy and that then I'd have to give up my aspirations to preserve my child's comfort and happiness – and that made me even more sad and anxious. These fears were unfounded and I'm happy to say we are both content today with our arrangements. Here are the tips I'd give to any women considering center-based child care:
Meet the director and/or owner in addition to the teacher that would be caring for your child – the director sets the tone, enforces policies, and does the hiring, if you agree with their philosophy and demeanor that's a good sign.
Expect a transition period – just because your child cries when you leave for the first time (or first week or two) does not mean you've made a bad choice. Give it time and review articles online for tips on how to ease that transition.
See your child's teacher as a partner. Having discussions about your child's day, sharing information, asking questions – all these things help your teacher better care for your child. Express appreciation often – they are doing hard work and everyone wants to feel appreciated for their efforts.
Let go of guilt. All working mom's combat the mom guilt and I could say a lot on the topic, but I'll just share this – utilizing child care means you are allowing other people to love and care for your child.
Sabra Sparks
After Ivy was born and taking 2 months for maternity leave, I went back to work. It was much harder than I thought it would be!  I felt very lucky though, because my husband worked nights, so he was able to watch her while I was at work. It was easier for me to transition back to the office, knowing my husband was with her. Eventually, my mother in-law watched her once a week, which was lovely, but became more inconvenient due to location. With Chris being in school full-time and working nights, we needed help. We searched for different options for childcare, from an at-home nanny to daycare facilities. We couldn't justify the cost of a nanny for our one child, but didn't want Ivy to be lost in a big daycare with not enough individual attention. Eventually, we discovered the University of Utah had a daycare on campus. I eventually changed jobs, which put me only 5 minutes away. They also offered some scholarships to help some students with the cost, which already was kept very low for students.
I absolutely love the facility, because it is more of a pre-school than just daycare. Each week they have a theme for their lessons, and we get an email with the daily curriculum so we know exactly what is being taught, which helps because I can build on those lessons at home. There are small classes, which are divided by age. I love this because Ivy has really learned so many social skills with children her age.  At the end of each semester, they hold parent-teacher conferences where we can go over her improvements and what we can still work on together, at home and school.
I feel like there is a stigma to daycare, and honestly before I put my daughter in a daycare, I was fearful it would live up to that. But I'm happy to say the opposite is true. Ivy looks forward to her school days! She loves her teachers, and I can tell they truly care about and love her, too. It really makes being away from her on those days so much better! I really don't feel the "mom guilt" that comes so easily. Finding the right fit for us was the key. There are a lot of options, but luckily we found the perfect fit for our whole family.
Kris Tina Carlston
Just last week, as I was leaving my 3 year old's preschool orientation, the preschool teacher said to me, "I hope you know how lucky you are to have ____ for your babysitter." I immediately responded with a resounding, "I absolutely do." That is not to say that everything is perfect, but my husband and I pray every day in gratitude for our sweet babysitter. We have had a nanny who would come to our house and while convenient the dreaded nanny tax made it exponentially more expensive. Currently, every morning, we take our two children over to our babysitter's home (which is located about two blocks away). The house is sometimes loud and chaotic but most importantly it is chock full of love. My children are loved and accepted and assimilate almost seamlessly into the routine weekday morning.
As a full-time working mother, ever since the birth of my first child, childcare has been my number one stress in life. Finding great childcare is something that can be very difficult. I have tried care.com (I even paid for the subscription!), I have examined and toured different day care facilities, but I have found the best way to find a childcare provider is by word of mouth. When our nanny announced that she was leaving – both my husband and I told everyone we knew that we were looking for a babysitter. I posted it on Facebook, we talked to our local friends and neighbors, we spoke with our family. It was this process that led to our current set-up. If you are looking for someone – don't be bashful. Let everyone know. This way you can get recommendations, find out what others have done, and just maybe someone you know and love and trust will decide that they are interested in the position.
I mentioned that things are not perfect. Our babysitter has seven children of her own (7!), these children all have places to go and people to see and orthodontic appointments to attend – routine is kind of out the window. Additionally, the house is sometimes the neighborhood magnet – children are coming and going all the time. With this comes the recognition that I am not in control. When I take my children to our provider's home, she is in charge. Of course, I can give her the sun hats and sunscreen and request that Henry not eat 1,000 Cheetoes during the day, but I am not there to enforce these things. Instead, I have learned to trust her. This trust allows us to be on the same team. My children love our caregiver and I love our caregiver. I'm not threatened by this; instead, I appreciate the fact that when I'm not there, my children still feel safe and supported and loved.
I have two kids; Kadin is 15 and Kaylee is 13. While childcare has become increasingly easier as my kids have gotten older, I realize now that it has been a journey. And like any journey there have been ups and downs, twists and turns.
My mother-in-law, Karen, was my first and longest childcare provider. Using a family member came with blessings and challenges. First, no one loves your children like family. I knew that when Karen was watching my kids that they were loved and well cared for. Kadin specifically developed a very close relationship with his grandma that has lasted even until today. I also developed a close relationship with my mother in law during this time period. Often I would stay and visit with her for hours when I would go to pick up the kids from her house. I was connected to the family and all of the happenings in a way that I greatly enjoyed. Additionally, my mother-in-law wouldn't accept payment; which was a huge blessing for us as my husband was still in school and then just starting out in a job. However, it was not without its challenges. The main challenge was in parenting differences. She had raised seven kids and I found it hard to suggest doing anything differently than she did it without risking being offensive; additionally, because she was helping me out, I often felt that I couldn't say anything when she was sneaking the babies ice cream or skipping nap times. My suggestion, for anyone who is using family for your child care, is to take the time to build a strong and open relationship, where both you and your family member are able to set up boundaries and speak up when there are concerns.
The first twist in our journey came when my father-in-law was diagnosed with stage 4 colon cancer. Immediately, we needed to make a change, so Karen could spend her time caring for him and taking him to medical appointments. Our first solution was to use friends and neighbors. This worked great as a temporary solution, but it was clear that it was just that, temporary. Each day, I had to look for another person and I quickly found, that each night my anxiety rose as I had to continually ask others to take my kids into their homes. I think it is important to build a network of friends and family that you can call on in case of an emergency, but I found that it was not a great long term solution. Fortunately, after a few weeks, I found a sister in my ward that provided day care in her home and was looking for a few more children. This was a great solution at the time. It was nearby, I wasn't putting anyone out, and it was an affordable solution. The greatest challenge for this scenario was adjusting my kids' schedules. We had to move their daily eating and napping schedules to match those that worked for her.
Our next turn, in the childcare adventure, came when we moved from Spanish Fork to Orem, to be near my in-laws as my husband's father grew more ill. When we were in Spanish Fork, we both worked in Orem, so dropping the kids off in Orem was not a burden; however, taking the kids backwards to Spanish Fork was not going to work for us. I spent many hours praying and researching child care options.
My lowest point came, when I walked into a day care facility near my work to check it out. I left there in tears as I knew that was not the right answer for my family. Nothing was working out, and I had no idea what I was going to do. We again prayed to find something that would work well for our family. Later that week, I received an email from my sister. She was a high school teacher at the time, and had received an email about a day care program at a high school near me. This program was designed to be the "learning lab" for their child development classes. At first, I was leery, but decided to check it out. Within minutes, I knew I had found the perfect solution for us! They offered both part-time and full-time daycare; they had a full-time director, and three full-time college interns. The class size was limited, and often, with the high school students who also worked in the program, my kids received one on one attention. The main drawback, I found with this situation, was that the daycare was only available during the school year; However, I worked with the program's director, and was able to find a high school senior in the program, who wanted to work as a nanny during the summer. My kids already knew her and it turned out to be a win-win for all of us. While not all schools have such a program, it is worth checking with the local school districts and even colleges, to see if they have similar offerings.
The number one lesson, I have learned over the years, is that child care is a deeply personal and emotional decision. There are many options out there, and not every option is right for each person. It is easy to get discouraged; however, with some research, prayer, and a great support network, you can find something that will work for your family.