Making Mom's Career Part of the Conversation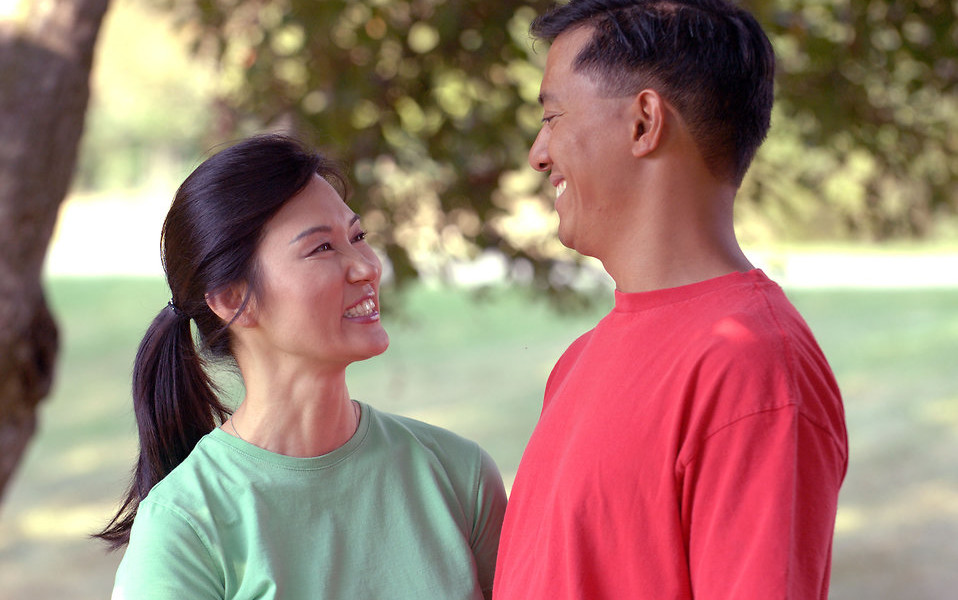 by Nan Petersen
Near the end of my teaching year in May, I received a text from my husband indicating that a job had opened in a city where we have, in the past, considered moving. The job listing was closing that afternoon, and he was thinking of applying. After this bombshell announcement, he asked, "What do you think?"
I think we moved to a new house in the last year and finally stand some chance of having equity in a home.
I think that he applied for another job near that city two years ago, and when it didn't work out we took that to mean we are where we are meant to be and made serious plans to stay.
I think that city is one we once-upon-a-time talked about moving to when we were less established. The city, by the way, is halfway across the country.
I think we are too old for the financial start-over that we already did a decade ago when we made the decision for him to earn a master's degree.
I think our kids feel settled and established and one is headed to high school in not too many months.
All of these things rattled through my head, and one more thing, too: it is the first time in all my years of school teaching that I was getting ready to head into a third year at the same school. I have worked very hard to establish a reputation, build curriculum, network, and be in a position to choose my schedule. It was this last consideration—my burgeoning career—that rattled me most.
In response to my question, "What about my job?" my sweet husband responded that the first thing he had done was look to see if there were teaching openings in the area where he was looking. I genuinely appreciated his sentiment, but what he was missing was that I didn't just want a job; I am at a phase in my life where a career is so much more appealing.
My job history in education has been sporadic, to say the least. Though I first certified as a teacher 17 years ago, I have only taught full time for six and a half of those. The first school I left to get married and move to the town where my husband was in school; the second I left (along with a graduate research opportunity) to move across the country with my husband's first career job; the next I left to have the first of three children. At each of these jobs I was there just a year (or less). My next job I took so that I might support my husband through his master's degree. I was at that school just two years and then left when my husband found a good job in another state. I am about to start my third year at my current school—a job that I took when my youngest went to first grade.
Do you see a pattern here? I do. Now, before anyone suspects resentment, I want to be absolutely clear that there were compelling reasons to both take and leave every one of these jobs. I'm extremely grateful to have been a part of each of these schools, and I find the lessons from them very valuable. I am grateful for a job that exists in some form or another in every place in the country and can be transported when it needs to be. I am grateful to have had the privilege to stay home with my children before they went to school. I have been happy to follow my husband's ambitions and pursuits across the country in search of our best situation.
But sitting in my classroom in May, I knew that this time, my own ambitions, pursuits, and successes were an essential part of the equation. At my current school, I have a chance to shape science curriculum for the next several years, including the years my children will be at the school. I have the opportunity to teach in a brand-new building geared toward best science teaching practices. I am becoming well established and known in several departments, and I find the size of the district just right as I look to what might also be next down the road.
As it turns out, my husband's text was sent on a whim when he saw the opportunity come across. He did not apply, and I sat on my thoughts for a few weeks. But later, when I could be sure of expressing myself kindly and carefully, we did have a conversation. I pointed out all that I've accomplished and that this kind of established rapport is not easily transplanted. I was grateful when he listened and understood.
Don't misunderstand: I would move again across the country if I became convinced it was what the Lord wanted for us. But if and when that pros and cons list comes into play before such prayers are offered, my own aspirations will no longer be an afterthought. They will carry equal weight to my husband's; they will take their rightful place alongside what is best for our finances and our family.