Career Day: Social Worker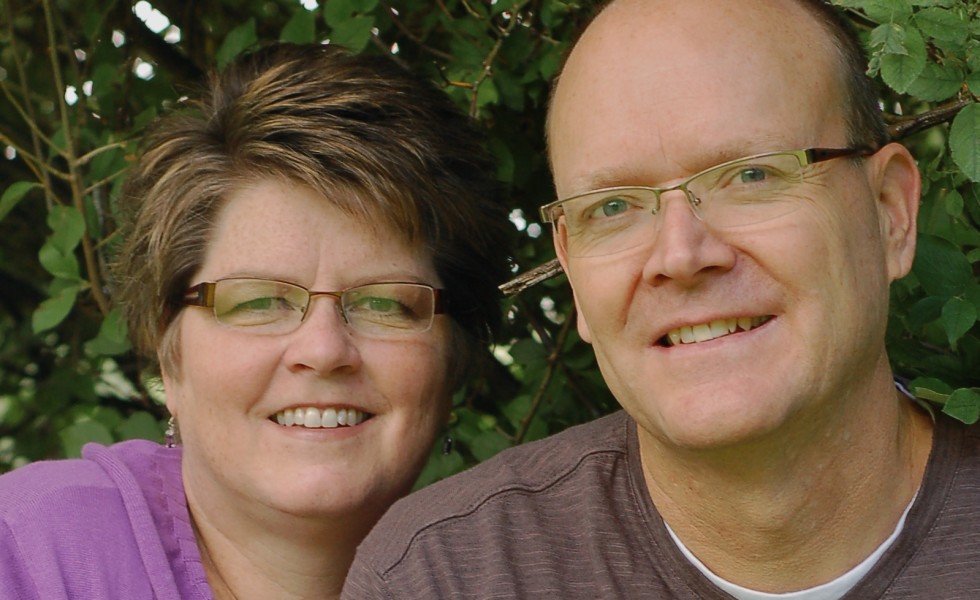 Tell us a little about yourself.
My name is Karen Salisbury and I am a clinical social worker. I grew up in Sacramento, CA, but have lived in Utah County for the past 28 years. I've been married for 34 years and have 4 children.
I received both my Bachelors and Masters degrees from Brigham Young University. This was a long time coming. It became a family joke as several times over the years I enrolled back to BYU only to receive a time-consuming church calling, or have some other challenge preventing my completion. After many of these experiences and the college graduations of my own 4 children, I was accepted back to BYU at age 49 to finish 2 years of my undergrad and then 2 years of my masters to completing my MSW spring of 2015. It was a very emotional experience as I had dreamed of this for so long. My husband, children and grandchildren were there to support me. Among the myriad of things I learned, you actually can "teach an old dog new tricks."
What does your job entail?
I see 30 clients weekly who range in ages from 5 to 50 and cover everything from abuse and neglect (DCFS cases), to divorce, parenting and mental illness. Sessions include 50 minutes of face-to-face time and 10 minutes to write up treatment plans and document progress. I love clients of every age and find my previous opportunities working with youth, raising my own children, caring for my grandmother for 2 decades, and serving in various organizations to be extremely beneficial to my practice. The relationships I have built are some of the most precious I have ever had.
Why did you want to become a social worker?
I wasn't always driven to be a social worker. I actually like money and budgets. My first desire was to become an accountant, a position now held by my oldest son. After years of helping family members navigate the murky waters of mental illness, I knew that this would be the field for me. I spent 7 years as a board member for the Utah County National Alliance on Mental Illness (NAMI) teaching peer-to-peer classes for family members of those who suffer from mental illness. (NAMI has wonderful free courses worldwide for anyone seeking help for themselves or a loved one.) But I wanted to be more involved on a personal level. I wanted to get in the trenches and guide people to much-needed services.
What kind of education/training is required?
Just before finishing my Master of Social Work, I took a national licensing test to obtain my CSW. I will now have to work 4,000 hours under supervision before I can put the "L" in front of the CSW. This requires meeting with a supervisor one-on-one weekly and having him/her sign off on every client note, treatment plan, or psychosocial history. I am so grateful to have someone pouring over my notes and enhancing my abilities.
What skills/personal characteristics are important to have/develop?
It is important in this field to have a love of people, unconditional positive regard, a non-judgmental attitude, and it doesn't hurt to have someone else working in the family. In other words you aren't going to be rich as a social worker unless you're in the field long enough and have a desire to run your own business. You come into this field because you have a desire to help others find their strengths and supports and help them to recognize and increase their skills for a more productive life.
What kind of job opportunities are there in your field? 
You will find social workers in your local hospital assessing crises in the emergency room, or helping family members and/or patients through times of trauma. You will find them in state agencies concerned about the welfare of children and families. You will find them in private practice working with clients through life's events. You will find them in residential treatment centers, in psychiatric hospitals, or on staff in larger businesses. Personally, I worked at a psychiatric hospital and at a state agency before joining a private agency. There is much to learn in every setting.
What is the best part of your job?
Meeting people of every kind and loving them all!
What is the worst part of your job?
Paperwork and more paperwork (especially paperwork to Medicaid standards).
What's the work/family/life balance like?
Because my children are raised and married, I have no guilt about leaving family at home. I do, however, miss my children and grandchildren terribly as I used to be available to them at a moments notice.
What is the biggest misconception people have about your job?
Probably that therapists make a lot of money.
What opportunities have you had because of your education and profession?
I'm still pretty new to the full-time working scene, but I have learned to respect and revere women who work full-time while taking care of families at home. I come home tired. I can't imagine what women who work full-time do to meet the demands of raising children, insuring homework is done, meals are made, etc. I have a new-found respect for women working outside the home.
What spiritual guidance have you felt as you have pursued your education and developed your career?
Timing is everything. As I said, I tried many times before to finish my education. God had a plan all along. By serving Him first, I gained invaluable information and experience. I am now using this with my clients. As others have said to me many times, "Now you will finally get paid for what you have been doing all along."
Any other thoughts, advice, or stories you'd like to share with other women?
As I grew older, I was constantly doing the calculations. How could I go to school this late in the game? I have schooling and then years to get fully licensed. I decided against it many times, but my dad, knowing my earlier desires, planted a seed that grew and helped me to put doubt aside. Four years flew by and I am living my dream. If you are hesitating at all, dive in! You'll be glad you did.