YW Activity Plan: Personal Branding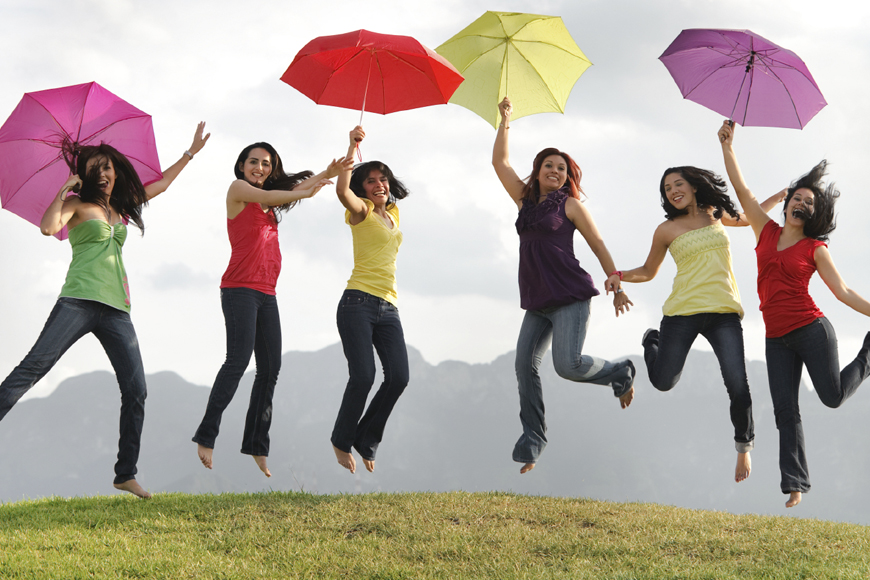 Personal Branding
Prepared by Laura Durham
PURPOSE:
Knowing who you are and the image you want to project into the world creates a strong and focused personality that can effectively communicate passions, goals and aspirations. Having this tailored foundation can help young women as they set goals, choose mentors, and transition through life's many phases.
OBJECTIVES:
To help young women identify personal goals that will help them be successful.
To strengthen and enhance their unique personalities and passions.
To be purposeful with the qualities and traits they wish to project into the world.
To build confidence and character.
PERSONAL PROGRESS:
Individual Worth: #2, #4, #7
Divine Nature: #1, #6
Choice & Accountability: #1
Integrity #2, #4
PLAN AHEAD:
Have a leader or two come prepared with their own personal brand by developing a mission statement and core values. Provide magazines, poster boards, scissors and glue for the inspiration boards.
INTRODUCTION:
Another word for "personal brand" is image or reputation. It is how other people see you and how you can create personal value. Developing a personal brand can help you be mindful of who you are and who you want to be. It can help you effectively communicate and carry out your goals, build confidence and self-awareness, and it can empower you by putting you in more control of your life.
ACTIVITIES:
Talk about famous people with solid brands (Martha Stewart, Walt Disney, Harry Potter, etc.) Talk about how their colors, patterns, and certain associated items make them distinguishable. Maybe even play a brief game by showing them pictures from the companies or individuals without revealing who they are and see if the girls can guess. And then have them talk about other things that make those individuals who they are.
Set your values: Write a personal mission statement and compose 2-3 personal core values (you can choose values from the Young Women's program or write your own). Talk about how you can refer to those core values when making decisions, deciding how to respond, behave, etc.
Identify your passions: Create a brand inspiration board/collage (colors you like, words that represent who you are or who you want to be, what people you want to be associated with, fashion, etc).
Pinpoint your ideal traits: What qualities do you value most in yourself? How do other people see you? What makes you unique? How do you want other people to see you?
Lessons for social media:
When applying for jobs or attending colleges, your "image" is readily available out there on Facebook, Instagram, Twitter, etc. Anyone can find you and see how you interact socially and what kind of face you put forward. This is of utmost importance to companies and organizations who want to maintain the integrity of their personal brand. They will hire people who will elevate their image, not embarrass them.
Use language that is reflective of who you want to be and how you want people to perceive you when you write posts, send emails, and write thank you notes.
Be purposeful with what you share. Share inspirational and intellectual content as well as funny content and pop culture content.
Goals to leave with:
Give your Facebook profile a face-lift. Make it reflect your new mission statement and your core values.
List some professionals you know (in your family, ward, neighborhood) that you admire. Identify one or two that you would like to emulate and then connect with them. Tell them you admire who they are and what they do and ask them some questions about how they would advise you to accomplish your goals.
Prayerfully ponder your patriarchal blessing, or if you haven't received it yet, be prayerful about when the right time would be for you to receive that blessing and how it can be a key component in directing your life.
WRAP UP:
Gather the girls for a discussion and possible sharing of each other's missions/core values. How can you live your personal brand every day? How can it help you with making decisions? How can it help you when choosing friends? Remind the girls that when developing their personal brand it's important that they don't focus on being like someone else or "acting a part". A personal brand is about being the best version of you, differentiating yourself. Heavenly Father blessed us all with individual worth and individual personalities; He wants us to be who we were meant to be. It can take a while to truly understand who you are, but you will find that people admire those who are true to themselves rather than trying to be like someone else. Admiring someone doesn't mean you have to be all that they are and do all that they do. But they can inspire you to be your best self. When universities and employers hold interviews, they're looking not only for someone who is a good candidate for their student body/team, but they're looking for someone authentic who can bring a unique quality.
QUOTES:
"Be yourself, everyone else is taken!" – Oscar Wilde
"When we seek to complete rather than compete, it's so much easier to cheer each other on." – Linda K. Burton
"Many things are good, many are important, but only a few are essential." – D. Todd Christofferson (good quote when getting them to narrow down their core values)
"Remember always that you not only have the right to be an individual, you have an obligation to be one." – Eleanor Roosevelt
"May your light so shine before men. That they may see your good works, and glorify your Father which is in heaven." – Matthew 5:16
RESOURCES:
http://www.quicksprout.com/the-complete-guide-to-building-your-personal-brand-chapter-1/
http://www.aspireforsuccess.com/what-branding-is.php
http://www.careerprofiles.info/building-a-personal-brand.html