Voices from the Past: Georgia Snow — 1st Utah Female Lawyer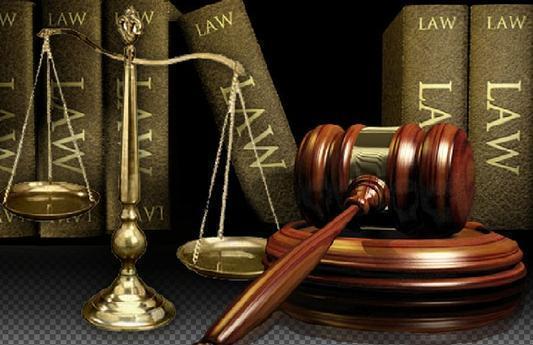 by Brooke Edwards
I had the opportunity to gather with other women lawyers from across Utah last year to celebrate the first 100 lawyers to be admitted the Utah bar. It was an amazing celebration that focused on the incredible strides women have made in the practice of law. In this post, I've chosen to spotlight one of the very first women to be admitted to the Utah bar—Georgia Snow—as she appears to also be the first Mormon woman to be admitted to the practice of law. Her experience as the only woman living in the pioneer territory licensed to practice intrigued me, but what's really amazing is that even though women were admitted as long ago as 1872, it would be another two decades before another woman was admitted, and it wouldn't be until 1976, just nine years before I was born, before women would reach the "hundred mark." [1] The acceleration since that time, however, has been immense. Where it took more than a century to admit just one hundred women to the practice of law, in just the last three decades Utah has seen thousands of women pass the bar exam and earn admission to the Utah bar, including many who, like me, claim the LDS faith as their own.
In 1851, Cora Georgiana Snow (who preferred to be called Georgia)[2] left her home in Iowa at the age of eight and made the long journey west to Utah with her parents. Her father Zerubbabel Snow had converted to the Church in its earliest days after being taught by Parley P. Pratt and Lyman E. Johnson. Upon arriving in Utah, Zerubbabel worked as an attorney, served as an associate justice for the Utah Supreme Court, and was eventually chosen as the attorney general for the Utah Territory.[3] Georgia became interested in the law and studied with her father for three years, also serving as his law clerk. In 1872, at the age of 30, she presented herself before the territory's board of examiners and became one of the first two women to be admitted to the Utah Bar. Phoebe Couzins, an attorney from Missouri who was seeking permission to practice in the Utah Territory, was also admitted that year.[4]
In his introduction of Georgia to the Utah Supreme Court, Charles Hempstead stated that Georgia had demonstrated a "brilliant intellect."[5] And upon her admittance, Judge McKean of the Utah Supreme Court stated: "It may be pertinent for the court to remark that Miss Snow will find in Utah an ample field for the exercise of her professional talent . . . [T]he fact that she has long resided here, and that she is the daughter of a lawyer, will be of great service to her, giving her much advantage over strangers who come here, and especially in listening to the complaints of her own sex."[6] Judge McKean further remarked on the historic admittance of these women to the bar when admitting Phoebe Couzins: "It has been said by a learned writer that law is the refinement of reasoning. Perhaps it is natural to infer that those who have the most refinement ought to be very clear, perhaps intuitive reasoners. Certainly no gentleman of this bar would deny that, in social life, woman's influence is refining and elevating. May we not hope that the honorable profession of the law may be made even more honorable by the admission of women to the bar. It strikes us as a novelty, gentlemen, but everything in the line of progress is, at some time or other, a novelty. I very cheerfully admit Miss Couzins to this bar and, gentlemen, I present to you our sister at the bar."[7]
Utah was among the first states or territories to so enthusiastically welcome a woman into legal practice. At the time, women were forbidden in most of the country from voting, owning property, signing or creating contracts, or representing themselves in court—let alone others as paid counsel. The American Bar Association wouldn't begin accepting members until 1918, three years after Georgia's death.[8] But in the western territories, women generally enjoyed far more civic freedom. Georgia took full advantage of her situation. In addition to passing the bar examination and working for her father as a law clerk, Georgia accepted a position 1874 to serve as the territorial librarian due to her efforts in years previous to start the Intermountain Library.[9]
At the age of 44, she married George Carleton and moved to Wyoming where she used her education and experience to continue her civic and political involvement. She was appointed as an alternate delegate to the Republican convention. Georgia stated: "The men of Wyoming were as desirous for us to attend the convention as the women. It is the funniest thing in the world to come east and notice the classification of sex. We should never know in public life that there was such a difference." [10]
Georgia and her husband spent their last years together in San Diego, California. She remained an active part of that community until the very end of her life. She ran a successful campaign in 1911 to become a member of the San Diego City Board of Education.[11] She died in 1915.[12]
As I read about Georgia's life I was struck by the comments made by the Utah Supreme Court and others upon her admission to the bar along with that of Phoebe Couzins. I've attended my fair share of lectures and conferences that emphasize the importance of getting more women to participate in the law as attorneys, judges, commissioners, and lawmakers. Even today there seems to be some discussion about whether greater inclusion of women in the legal community is important because we bring something inherently different than men to the legal profession, or if our presence is justified simply because we make up half the population and therefore deserve to make up half of the voices at the table. So I found comments now more than a century old about Georgia's admission as a "benefit to her own sex" and the possible "refining" influence the admission of women might have on the legal profession especially interesting. While Georgia may not have maintained a "traditional" legal practice after her admission to the bar, there is no doubt that her legal training made her a more effective tool for change in her community. And there is definitely no doubt as to the importance of her legacy. Just last year BYU Law School announced a scholarship for third-year students named in her honor.[13]
[1] Women Trailblazers in the Law: Utah's First 100 Lawyers, available at http://utahwomenlawyers.org/wp-content/uploads/Women-Trailblazers-in-the-Law-Booklet.pdf
[2] Colleen Y. Staker & Steven L. Staker, "Utah's First Women Lawyers: Phoebe Wilson Couzins and Cora Georgiana Snow," 6 Utah Bar Journal 10 (1993).
[3] "Biography, Zerubbabel Snow," The Joseph Smith Papers, available at http://josephsmithpapers.org/person?name=Zerubbabel+Snow
[4] "Georgianna Snow Carleton," Women Trailblazers in the Law: Utah's First 100 Lawyers, available at http://utahwomenlawyers.org/wp-content/uploads/Women-Trailblazers-in-the-Law-Booklet.pdf
[5] Colleen Y. Staker & Steven L. Staker, "Utah's First Women Lawyers: Phoebe Wilson Couzins and Cora Georgiana Snow," 6 Utah Bar Journal 10 (1993).
[6] Carol Cornwall Madsen, "Sisters at the Bar," 61 Utah Historical Quarterly 3 (1993), available at http://utah-primoprod.hosted.exlibrisgroup.com/primo_library/libweb/action/dlDisplay.do?vid=MWDL&afterPDS=true&docId=digcoll_usl_22library2_lib/35156.
[7] Id.
[8] Id.
[9] Colleen Y. Staker & Steven L. Staker, "Utah's First Women Lawyers: Phoebe Wilson Couzins and Cora Georgiana Snow," 6 Utah Bar Journal 10 (1993).
[10] Id.
[11] Id.
[12] Women Trailblazers in the Law: Utah's First 100 Lawyers, available at http://utahwomenlawyers.org/wp-content/uploads/Women-Trailblazers-in-the-Law-Booklet.pdf
[13] "Scholarship Opportunities," News, Sept. 25, 2014, available at http://www.law2.byu.edu/news2/scholarship-opportunities