Career Day: Chemist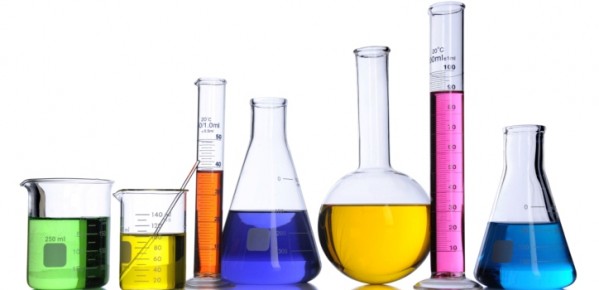 My name is Erin Olson. I live in Orem, Utah. I have a wonderful husband and 5 children — 3 great step children and 2 of my own. I enjoy living in Utah and being so close to the temples and great recreational opportunities. I am originally from the farm town of Sterling, Colorado. Both my parents were teachers, so I grew up with a strong emphasis on education in my life, and it has been a real blessing to me. I have a 4-year degree in Chemistry from Colorado State University, and I have been able to work in the analytical chemistry field for more than 20 years.
I currently work for an independent testing lab, Analytical Resource Labs, in Orem, Utah. I have worked there for a year and a half. My typical day starts with me sending kids off to school then going to work around 9-9:30 am, since my employer offers flexible hours. When I arrive at work I look on our computer database to see what samples need testing for that day and the next few weeks. Our lab typically does what is called quality control testing for many companies in the area that make vitamins, herbal supplements, hair and skin care products and others. So typical testing would be for things like Vitamin C or other vitamin potency, raw material purity, and possible contaminants like heavy metals such as lead, cadmium, arsenic, or mercury. I get to work on scientific instruments such as gas chromatographs with mass spec detectors or high performance liquid chromatography (HPLC) instruments or others. I prepare samples by performing the chemical experiment methods and then loading the samples into the instrument. While the samples run I monitor their progress to make sure that the analytes, the things like Vitamin C and B1 and B2, are separating from each other like they should. When the sample injections are completed, I use the computer and instrument software to calculate the potency of all the analytes based on the size of their peaks in what is called the chromatogram.
There are other types of testing that I perform as well, and I enjoy the variety of testing I get to do at my job. I enjoy being able to walk around and do hands-on work with the experiments, seeing the data, and then calculating a result to see that it passes. Performing each test and then finding the result is a fun success each day. Of course, sometimes there are issues to fix, if the experiment or instrument had a problem. But after finding the problem and fixing it, it feels like an even greater success.
Some of the other places I have worked as a chemist:
-Teaching and preparing chemicals at the Freshman Chemistry Labs at Colorado State
-The National Cancer Institute in Frederick, Maryland
-Nature's Way (maker of vitamin and herbal supplements for health food stores and Walgreen's) in Springville, Utah
-Young Living Essential Oils in Lehi and Spanish Fork, Utah
Anyone with a science background can work in the types of research and quality control laboratories where I have worked. The people I have worked with have backgrounds in biology, chemistry, microbiology, molecular biology, pre-med, and others. Also, students or working adults that have taken 1-3 years of science classes in college can find work as lab or research tech at some of these companies.
I have found many benefits from working in science in Utah, including flexible hours for more experienced workers (as your skills increase, you can ask for flexible hours or part-time work – I worked part-time in the lab for more than 10 years), higher pay than most jobs (since not every employee on the market has science skills), and a high number of available jobs/employers (any company that makes something that goes in your mouth or on your skin has to have quality control testing).
What is the biggest misconception people have about your job?
The biggest misconceptions in the field of science is that all science majors or science jobs are difficult or very hard to get which is not necessarily true. There is a large range of sciences to choose from. Another misconception is that there are not many lab jobs or science jobs in a place like Utah which is completely wrong. Labs are always trying to hire good people, and my husband's field of computer science is also in demand right now.
What opportunities have you had because of your education and profession?
I have had the chance to meet interesting people and to continue to learn on the job every day in the lab. I have also been able to work part-time for part of my career since lab employees generally make $14-25/hour and up which has helped me to make more money working fewer hours.
What stereotypes or criticisms have you faced as an educated Mormon woman with her own career?
Some older women think you are short changing your family or judge you without understanding all your circumstances, but many would not have guessed the flexibility I was able to find in my work schedule. I still volunteer at my kids' schools and fulfill my church callings, etc. The most important thing is to let each woman choose based on her own circumstances and answer to prayer. And if a certain job does not fit well for you, well then, change jobs and set your hours or conditions from the start. The better your skills the more say you can have in the structure of your job and career.
What spiritual guidance have you felt as you have pursued your education and developed your career?
I feel that Heavenly Father has helped make much of this possible for me by guiding me to good work situations, to good coworkers, and to find a supportive husband.
Any other thoughts, advice, or stories you'd like to share with other women?
Be brave enough to follow your own path and take every opportunity in life, especially while you are young, to gain education and learning. Even stay at home moms find the need at certain times (job layoffs, illness, etc) to help out with earning income for their family. More education equals more choices.