Celebrate Two Years With Us!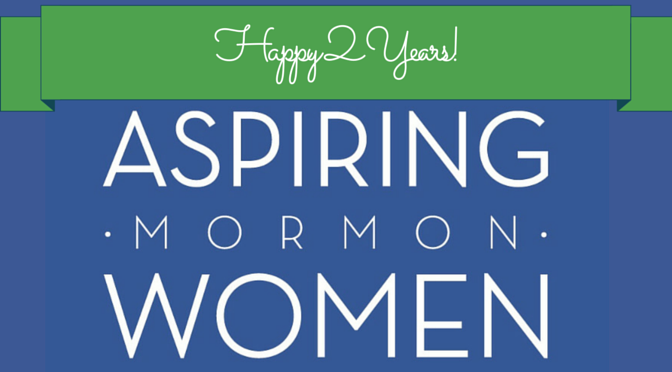 It's difficult for us to believe that it's been two years since we launched Aspiring Mormon Women, but it's true — and it's been quite a ride with so much more greatness to come!
We're celebrating this month with various events. We recently had our 2nd event in the Salt Lake City area with Ruth Todd and are having our first events outside of the Wasatch Front with the first event happening this Friday in the Boston area and the second event happening the following week in the D.C. metro area (psst…grab your tickets ASAP — and invite/bring your friends — for Boston here and DC here).
For our actual anniversary day we are asking that you share with us what you've accomplished or aspired to do in the past two years in your educational and/or professional lives either as a comment on this post or via social media (use #aspiringmormonwomen). We love hearing about your accomplishments and the strides you've made — and we most definitely love celebrating them with you, too!
We'd also love if you'd invite other aspiring Mormon women to like our Facebook page and invite them to our thriving discussion forum (900 + women!). And if you haven't already, feel free to follow us on Instagram, Twitter, or Pinterest.
Thank you for making this a thriving and invigorating community of aspiring Mormon women. We're accomplishing great things and doing important work!
Love,
Naomi & Dianne