Boston & D.C. Area June Events: Register Today!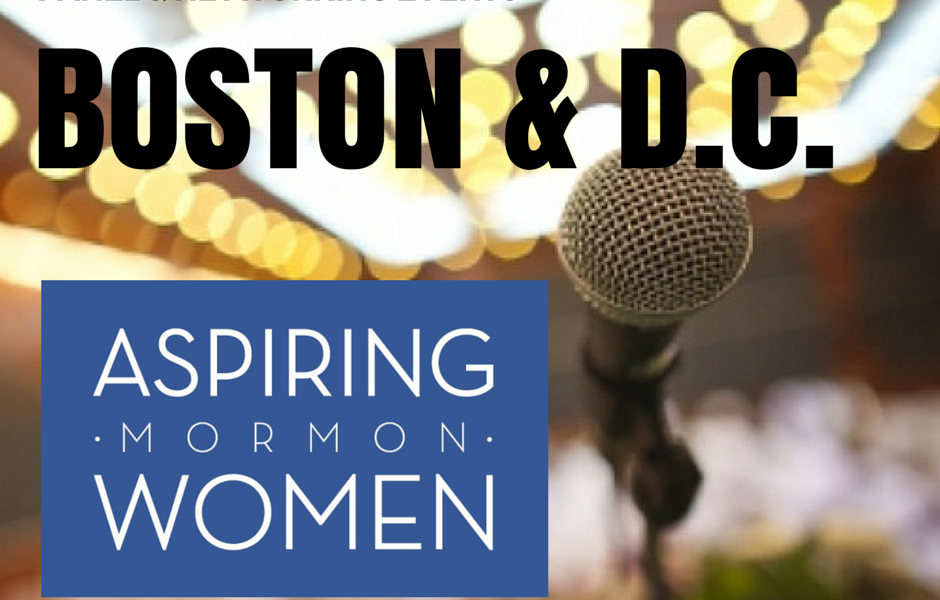 One aspiring Mormon woman shared the following about her experiences attending AMW events: "I have found a sisterhood of motivated, talented women who thoughtfully and passionately pursue personal excellence. I enjoy mingling, networking, and having spirited conversations with my AMW sisters. Over the past few months, I have had the opportunity to attend three Aspiring Mormon Women events. On February 25, at the AMW networking event in Provo, Utah, I enjoyed meeting and reconnecting with many inspiring women living in Utah County. In addition to the formal events arranged by Aspiring Mormon Women, the organization encourages women to organize meet-up groups in their area. I helped arrange a small AMW meetup in Provo on May 1; we had a delicious dinner at Guru's Cafe and spent the evening strolling around downtown Provo, talking about our families, education, careers, frustrations, and successes. Finally, on June 4, I attended the Aspiring Mormon Women event with Ruth Todd, the VP of Public Affairs for Nu Skin International, and former news anchor and spokesperson for the Church of Jesus Christ of Latter-day Saints. For me, one highlight of the evening was the group's discussion about the importance of teaching young women to avoid limiting themselves with narrow notions about what women can or should do, and instead, helping young women pursue goals that match their individual strengths, talents, and interests. I love the fantastic discussions and delightful connections that always take place at AMW events!"
We hope our sisters in the Boston and D.C. areas will join us to find support for their educational and professional pursuits and to support the goals of other women. We would love for you to invite and bring friends, too. (And if you register soon, you can get the early-bird ticket price). Find more information about each event below:
Boston | Friday, June 19, 7–9 p.m.
A Panel Discussion + Networking Event
We've assembled a panel of women from various careers, life stages, and paths to provide a stimulating, supportive, and enriching conversation about education and career as a LDS woman. Our first event outside of the Wasatch Front, this evening will provide a great opportunity to meet other Aspiring Mormon Women in the Boston area.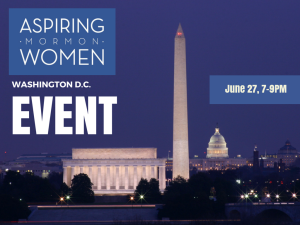 D.C. | Saturday, June 27, 7–9 p.m.
A Night Out with Aspiring Mormon Women D.C.
Meet like-minded LDS women pursuing educational and professional goals. Come for an evening of support, encouragement, and networking.
The first hour will be an unstructured mixer. The second hour will include structured networking activities, including speed networking and discussion groups about career planning, nurturing the aspirations of young women, and other related topics.
Hope to see you there!