Join us on June 4th in SLC with Ruth Todd!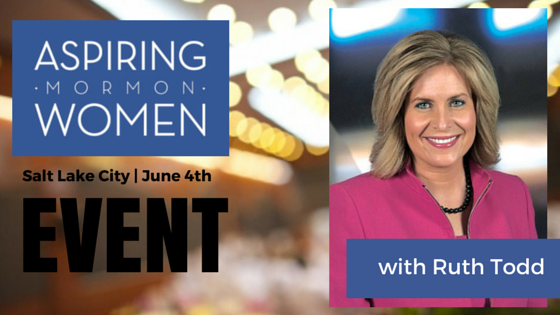 We have less than one week until our Aspiring Mormon Women event with Ruth Todd, award-winning news anchor, former LDS Church spokesperson, wife, mother, and current VP of Public Affairs for Nu Skin International.
She will be sharing her personal experiences surrounding education and career and her thoughts about empowerment through our diverse choices. Her remarks will be followed by networking and opportunities to connect with other LDS women who are pursuing educational and professional endeavors.
Please join us and bring your friends.
For more info and to purchase tickets, visit here.