Career Day: Career Counselor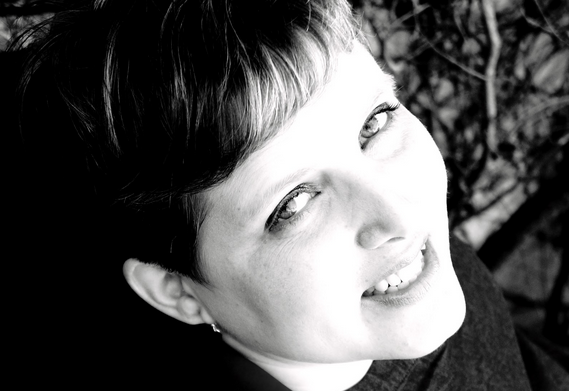 Tell us a little about yourself and about your job.
My name is Summer and I live in London, Ontario, Canada. I currently work as an employment counselor at Nokee Kwe, a nonprofit agency.
I have an Honours BA in social justice and peace studies and an MEd in educational studies, with a focus on Aboriginal post-secondary education policy. I was awarded provincial and national research scholarships to support my graduate research. I returned to school after being a full-time mother and earned my BA 13 years after I initially started my post-secondary studies. During both of my graduations, I sobbed as I waited for my turn to cross the stage because my dreams for my education had finally come true. I was also proud that my son could see me graduate both times and have that memory to remind him of the importance of education
What does your job entail?
My typical day includes meeting with clients and developing action plans for them to return to employment or education. I assess their personal circumstances and employment goals and develop a plan that is composed of skills upgrading, networking, and job search strategies. Our team is typically managing a caseload of 100 to 150 clients at one time. Our team also shares the responsibility of troubleshooting with visitors or clients using our information resource centre, which includes computers to support their job search.
One of my unique roles in the agency is coaching clients through the process of applying to Second Career, a government program that provides funding for adult learners to access further training. Our agency also offers a range of career development workshops for our clients, which we offer on a rotating monthly cycle. I currently facilitate workshops on interview preparation, labor market research, and portfolio management. There is also a large record-keeping component to my job, which includes filling out client paperwork and maintaining records on the progress of clients in our agency and government databases.
Our success as an agency is largely determined by our ability to ensure that our clients secure employment or upgrade their education. In between my other duties, I am constantly reviewing the current job postings that I am aware of, searching social media for new job postings, and determining which clients I can connect with that day. As I brainstorm on my own and with my team, I inform clients about new opportunities for them to attend job fairs, network, or access volunteer placements by phone or email. We live in an economically depressed community that has had significant losses in the manufacturing and retail sectors, so acting on opportunities right away is important for our clients.
We also have one or two students from the local community college and university training with us at any given time. I enjoy seeing our clients and agency procedures through their eyes and refining my professional practice based on the new insights and knowledge that they share.
When I am not doing any of the above, I attend networking events, focus groups, and training in the community. I also contribute to the development of grant applications for agency funding.
Why did you want to become a career counselor?
I have always had an interest in nontraditional learners, and I knew that I wanted a mentoring or teaching role in the social services or educational sectors. I am a nontraditional learner, in that I returned to school and employment after being a full-time mother. I am where I am today because of people who invited me into their personal networks, mentored me through post-secondary education, and connected me with employment opportunities. My role allows me to pay it forward and contribute to the success of others.
Working as an employment counselor also provides me with opportunities to combine my interests and skills in research, teaching, social justice, and education policy.
What kind of education/training is required? What skills/personal characteristics are important to have/develop?
Career counselors typically come from a diverse range of fields. It is common for practitioners to enter the role as part of career transition that includes some additional training or upgrading.
The field of career development and career counseling is undergoing some reform in Ontario as to the credentials required to practice and a formal process of certification based on practical experience, education, and upgrading. There are older practitioners who have graduate degrees in therapy or psychological counseling that have transitioned to this field. Newer entrants to this field have diplomas from social service worker, developmental service worker, or career development practitioner programs. There is a constant need to upgrade your skills to better meet the needs of clients; the training in most cases is self-funded. Counselors can have additional training in mental health, adult education, facilitation, grant writing, job development, and nonprofit management.
A career counselor needs to be able to quickly assess the needs of a client based on the information that a client chooses to disclose. I am not a therapist, so it is sometimes a challenge to determine how much of a client's story I am actually working with. It is also important to be able to analyze and connect several pieces of information at one time and maintain other thought processes in the background. I work in an open office environment with a flat management style. The results that I achieve with clients are a combination of coaching, case conferencing, research, and advocacy that can develop slowly over several months or quickly in a matter of days. Every client has a unique set of circumstances, and I need to be able to keep those in mind as I assist them.
Advocacy is another important skill. Although our focus is on employment, my clients face multiple barriers to securing employment and require additional strategic referrals to additional community resources. Many of them have referral fatigue from bouncing from agency to agency, and the last thing I want is for them to expend their limited resources crisscrossing our city. Sometimes one phone call or one email that connects them with the right person is all it takes to remove a barrier and help them to advocate for themselves.
What kind of job opportunities are there in your field?
There are limited opportunities in the nonprofit sector because our main source of income is government funding, which can be adjusted or withdrawn with minimal notice. Positions are typically contract based. I have noticed that new job postings typically come as a result of staff moving between agencies, burning out, or having the programs they support discontinued.
What is the best part of your job?
The best part of my job is seeing my clients succeed, especially clients who have overcome significant challenges to secure employment or to return to school. Seeing them make connections between the coaching and training and their own goals is a rewarding experience. The dignity and confidence that results from reestablishing their identity as an employee or as a student is so rewarding. Some of them take the opportunity to thank me for assisting them, and I bank that positive feedback to maintain me through more challenging days.
I also love to see how applying some of the social capital that I have can lead to new opportunities for my clients. "The system" can be a daunting place, especially when each new step requires more disclosure of personal information and oversight. Adding insights and strategies to their personal toolbox is rewarding because I know that if that knowledge works for them, they will share it with their friends and family and generate a collective increase in social capital.
What is the most challenging part of your job?
I see clients during one of the most discouraging periods in their lives, and I can be a target for their frustration and anger. Sorting through their concerns and finding out what they want versus what they need is a delicate process. We also serve anyone who comes through the door, so every client is a surprise. Clients sometimes expect that I will be able to immediately provide all of the answers they need and be an expert in the specific field where they are job searching. These high expectations can sometimes lead to misunderstanding of my role or an unhealthy attachment to me as a support during their job search.
What's the work/family/life balance like?
I am generally able to maintain a good work/family/life balance. I work with a team that actively shares their personal and professional challenges, and we support each other. Self-care is constantly monitored and encouraged. There is a willingness to adjust schedules to accommodate personal or family commitments. I do find that as a single mother, it is more challenging for me to access networking or training events connected to the nonprofit sector that tend to happen in the evenings or on weekends.
Given the need to constantly make connections, I consciously monitor myself to prevent my thoughts from being perpetually taken over by the needs of my clients. When I do come across a resource or an opportunity that I want to share with a client, I email notes to my work email address to research further during the next work day.
What is the biggest misconception people have about your job?
Our role is often confused with the role of temp agencies. Clients expect that I will find them a job. It can be difficult to clarify my role as a support, instead of a replacement, for their own job search efforts. A colleague once told me that I should not work harder than the client, and that is a delicate balance to maintain when you want the best for someone. The last thing I want is for clients to end up in the exact same place at some point in the future because I took over and they did not learn how to self-advocate.
What opportunities have you had because of your education and profession?
I work at a unique intersection of education, government policy, and social services, which has connected me to professionals working in each of these sectors. My education and job have allowed me to provide feedback on government policies and programs related to higher education and employment. It is rewarding to be able to take the feedback of my clients to stakeholders and see that input being applied.
I have also increased my knowledge of the unique challenges that Aboriginal peoples in Canada face in regard to employment and education. Our agency serves a significant number of Aboriginal clients, and every connection has helped me to apply my graduate research and contributed to my knowledge of their lived experience. In turn, I am able to share my insights with members of my personal network and contribute to discussions around misconceptions.
What spiritual guidance have you felt as you have pursued your education and developed your career?
I know that I have been guided as I have pursued short- and long-term goals related to my education and my career. When I was a full-time mother, I had dreams about returning to school every night for several years. When I finally got up the courage to contact the admissions office at the university I wanted to attend and secured my acceptance, the dreams stopped. I also know that I have had mentors placed in my path who given me the opportunities to develop my skills and access further education. I know that I was blessed to access research funding through applications that were supported by the references of exceptional professors. Without that funding, I would not have been able to finish school and I would have graduated with significantly more debt. Interestingly, my thesis supervisor attended graduate school in western Canada and had a Mormon bishop for her thesis supervisor, so we had common ground to build on—a detail that I did not know when I first approached her. It was also a miracle that I was able to juggle being a single mom with part-time work and full-time school. Without the support of friends and family, I wouldn't be where I am today.
In my current position, I know that I am not working alone when I connect clients with opportunities. I have actually received feedback from some clients that they feel that I was an answer to their prayers. I am blessed to be able to be a bright spot and a safe place to land for individuals who have had their lives turned upside down and inside out.
As far as advice for other women, I would say that no experience is wasted. My journey to this point has connected me to people and opportunities that had a purpose. My life has not taken the exact path that I planned, but I know that I am where I need to be right now. I can be a peer mentor and speak from my lived experience as a mother returning to work and as a nontraditional student. There have been many times when clients have challenged me and said that I could not possibly understand anything that they are going through. While it is true that I cannot understand their unique circumstances, I have been able to create common ground to build our relationship on based on our common experiences.