Career Day: Clinical Research Coordinator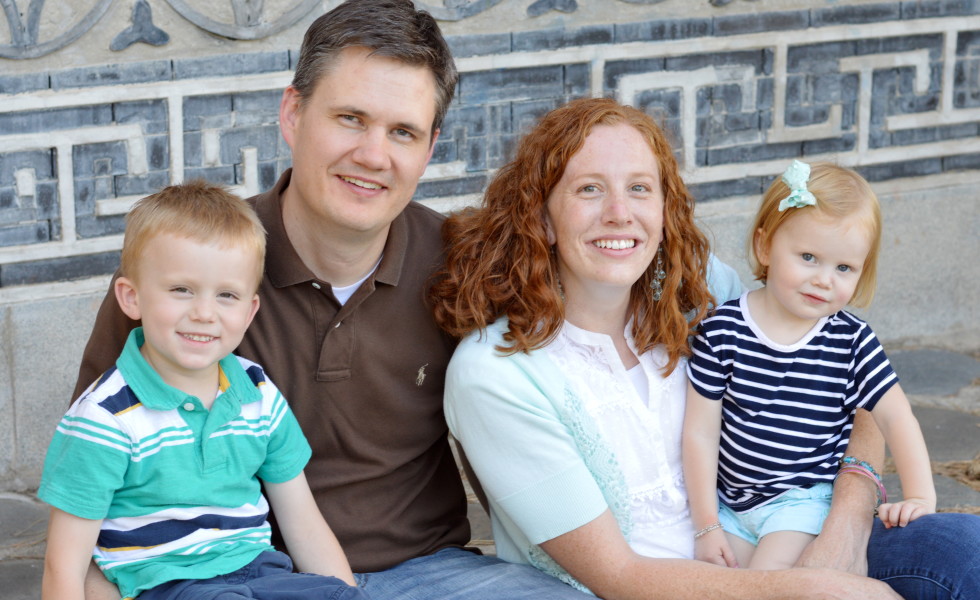 Tell us a little about yourself and about your job?
My name is Mikaela Larson. I grew up in Providence, Utah before moving to Sandy, Utah as a teenager. I attended Smith College in Massachusetts where I studied Neuroscience and earned All American honors as an alpine ski racer. My husband and I enjoyed living on the east coast in Boston and Vermont for about 5 years and now we're back in Utah enjoying the mountains. We have two young children and love to travel.
What does your job entail?
I am a clinical research coordinator at Huntsman Cancer Institute. I currently manage a hereditary colon cancer registry for nearly 2,000 patients and their family members. We collect information that is used to better understand familial colon cancer and to provide resources for patients. I work primarily with patients to make sure that we obtain questionnaires, blood samples and medical records that are used in research. I also work with the Institutional Review Board to ensure the rights and welfare of research participants.
A registry is one type of study that a clinical research coordinator may work on. Clinical research trials are another type that involve looking at new drugs or devices. Clinical research coordinators generally manage a study with a doctor and coordinate all aspects of the study. There are many things involved such as scheduling patient lab work, calling to ensure that they are taking medication and documenting and addressing any side effects. Some interesting things that I've done including drawing blood, doing electrocardiograms and even performing neurological exams specific to patients who have had a stroke.
Why did you want to become a clinical research coordinator? When did you know it was what you wanted to do? What drew you to the profession?
In college I was considering medical school, but I wanted to explore some other options as well. During that time, I had an internship working in a neuroscience lab slicing rat brains and counting cells. Although it was interesting, I wanted to find a job where I could still do research but also work in a hospital setting directly with patients.
I had a subsequent internship working with a neuroscience professor at Boston College that was studying emotion and memory. I really enjoyed helping with MRI brain scans at the hospital. Clinical research seemed like a great fit when I learned about all the different opportunities that aligned with my interests.
What kind of education/training is required? Any post graduation? What skills/personal characteristics are important to have/develop?
There is no specific degree required to be a clinical research coordinator; however, there tend to be a lot of pre-med students that work in the field. I got a degree in Neuroscience but have colleagues that have studied biology and psychology among other things.
After working in clinical research for two years, you can take an exam to get certified as a clinical research professional or CCRP. One of the things that I love about research is I am continually learning new things. Research requires that you are very attentive to detail and a good communicator with both doctors and patients.
What kind of job opportunities are there in your field?
There are clinical research jobs in pretty much any medical specialty you can think of. I've worked in cancer research and stroke research but there's cardiac research, mental health, infectious disease etc. Clinical research jobs at hospitals are often based at large research universities with medical schools such as the University of Utah and Huntsman Cancer Institute here in Utah. There are also researchers that work for pharmaceutical companies. One of my friends recently took a job working with the World Health Organization to implement and evaluate Ebola diagnostics in West Africa.
What types of jobs have you had within your profession?
I've always worked in a hospital though in a variety of settings such as an inpatient floor for patients who have had a stroke or in a cancer center where patients are coming in periodically for chemotherapy.
What is the best part of your job?
Getting to know and to help patients as well as feeling like I am making a difference in their lives. I also enjoy doing work that helps advance research findings related to cancer.
What is the worst part of your job?
Working with patients that have cancer or who have had a stroke can be difficult and sad; however, it can also be very inspirational.
What's the work/family/life balance like?
Finding balance has been a continuous process for me. I worked full time for several years before having children. After having children I spent some time working full time with childcare and also working part time which I am doing currently. It can be difficult to find part time positions to start out; however, after each of my children were born (one in Boston and one in Salt Lake) my employers were very flexible and allowed me to shift roles which enabled me to work part time.
Working on a clinical trial generally requires being at the hospital as a full time employee, but there are other research studies that are a better fit for part time work. When I initially moved to part time work at the cancer center at Massachusetts General Hospital, I helped to support a few different groups that needed some additional help but that also had coordinators available full time for patients.
What stereotypes or criticisms have you faced as an educated Mormon woman with her own career?
I've sometimes felt a cultural pressure to be at home full time with young children; however, I've found that for me personally, it has been beneficial to continue in my career on some level. I'm grateful for a supportive husband and wonderful children.
What spiritual guidance have you felt as you have pursued your education and developed your career?
I felt strongly about getting the best education possible while simultaneously ski racing for a varsity team in college. I feel very blessed to have had a college counselor that suggested Smith and many wonderful mentors that supported me and gave me great advice along the way. When I was pregnant with my second child I was not working, but I got the feeling that I should apply for a job. The timing didn't really make sense given the circumstances, but I followed through on my instinct and ultimately took my current position at Huntsman Cancer Institute. A few months into my new job, my husband lost his job and it was so helpful to have a job at that time.
Any other thoughts, advice, or stories you'd like to share with other women?
For college students I would highly encourage internships if there is something you think you might be interested in. They are a fantastic way to explore what things you like and don't like and can often lead to job opportunities post graduation.