Career Day: Singer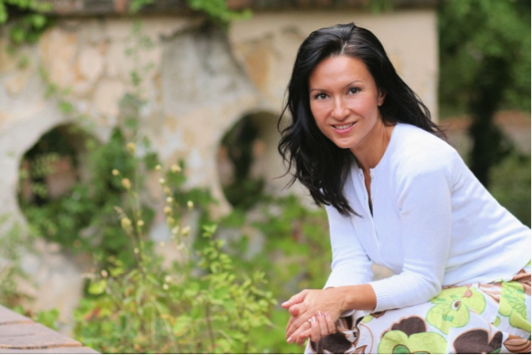 Tell us a little about yourself.
My name is Susan Brownfield, and I'm originally from Portland, Oregon. Right now I live in Switzerland with my husband and our two daughters. We ended up in Switzerland unexpectedly, but we're very happy to be here. I have a bachelor's and master's degree in music and have been able to perform throughout the United States and now in Europe, as well. I'm currently preparing a role for an opera I will perform in later this summer in Austria. In addition to music, I'm really interested in food, food politics, and how to stay healthy naturally. 
What does your job entail?
Hmmm…this is a tough one to answer because the bulk of my daily job at the moment is picking up dirty clothes and toys. BUT, when I'm not taking care of these two rascals of mine I'm able to do my other 'job' which is singing. I'm a freelance musician, and that's sometimes really awesome and sometimes…not. I should also include another 'job' that I do which is actually not a job, but a labor of love. I am a hippie at heart, and write about all things natural on my personal blog at www.thenaturalsinger.com. I share things that have helped me, and I hope that what I share can help others, as well.
Why did you want to become a singer? 
I always have wanted to sing, even from a very early age. However, I have to admit that I remember my parents propping me up to perform for their friends and I HATED it. I did it because I was being the obedient child, but it always made me very nervous. Still, I always loved singing and I still do. I have always loved the way it makes me feel and I want to share that with others.
 What kind of education/training is required? 
I received my Bachelor's degree in Music Performance from the University of Oregon. Not knowing what to do after completing an undergraduate degree, I just figured more music study must be the next logical step. So, my husband and I moved to Boston, and I completed my Master of Music degree at New England Conservatory. Some remarkable people are able to perform at a high level professionally with less formal training than that, of course, based on an exceptional talent base…singing is kind of a meritocracy of sorts, and it is really very individual in that regard.
What kind of job opportunities are there in your field? 
There are actually many opportunities in my field. That's probably not the answer that one might expect to get from a musician, but I believe it to be true. There are the traditional opportunities, for example, with opera and theatre companies, in which you go through the whole audition process to get hired –– but then, there are also many, many opportunities that talented and creative singers can create on their own. Networking is a very important part of the music business.
What types of jobs have you had within your profession? 
My first job, before even leaving grad school, was a Broadway tour. That was an absolute blast, of course, and a nice way to start off!  Since then, I've kept busy with a variety of opera gigs, regional theatre roles,concert work, music festivals, etc.
What is the best part of your job? 
Telling a story.
What is the worst part of your job? 
Having to 'sell' oneself. Ugh. Auditioning is the worst.
What's the work/family/life balance like? 
Right now, family life is taking the bulk of my time, but I make time to practice at least 5 days a week. I have weekly voice lessons, and I was able to perform a small role in an opera in Austria last Fall. Music is a really important part of my life, and I really feel that it is a part of my soul. I can't neglect it because when I do, I become someone I wouldn't really like to be around.  My husband tells me that he is much happier when I am engaged with my music! Balancing work and family responsibilities can be harder or easier depending on what projects I have going on at the time.
What is the biggest misconception people have about your job? 
That it's somehow easy or glamorous. (It's, um, not.)
What opportunities have you had because of your education and profession?
I've been invited to perform at and/or attend events with international and political dignitaries, and I've been asked to perform at funerals for some members  who have passed away in my ward. I consider them all an honor.
What stereotypes or criticisms have you faced as an educated Mormon woman with her own career?
There are two ways to interpret this question. I think that many readers of this site who are Mormon may assume that this criticism or stereotyping would likely come from within the church.  I have experienced that. However, I'm going to answer from a different perspective as someone who has received, at times, criticism from outside the church. I remember my first job was with a tour and I was brought in as a replacement singer. My first city just happened to be Salt Lake City. I was the new kid and I remember listening to rude Mormon comments and snide remarks because no one knew I was Mormon yet. After it was discovered that I was Mormon, people were really curious and asked me a lot of questions, based on their stereotypes. I was able to just be myself and actually enjoyed answering questions people had. In fact, one of my dearest friends to this day is a girl I met on that tour. She was raised Southern Baptist, and had her own preconceived notions about me as a Mormon woman. We were certainly an unlikely pairing, but we became roommates and great friends during that tour and she remains one of my favorite people on the planet.
What spiritual guidance have you felt as you have pursued your education and developed your career? 
I have relied heavily on the spirit a lot, but especially when I've been placed in situations that were really contrary to the gospel. I think you can find sex, drugs, and a "rock-n-roll" mindset in just about any field… and perhaps surprisingly, classical music and theatre are really no different in that regard. But, the times when I was most spiritually grounded were the times when I was best prepared for the challenges. I actively sought out people who had similar values to my own — often of different faiths or even no faith tradition at all — and grew spiritually by finding commonplaces with them. It has not always been easy, but it has been worthwhile and I don't have any regrets about the professional side of my life. I have become convinced that music is a huge part of my spiritual being, and the development of that side of my soul brings me closer to God.  It is challenging for women to pursue their talents and bring them out from underneath that bushel, but I believe that when we do so we are fulfilling the measure of our creation.
Any other thoughts, advice, or stories you'd like to share with other women?  
One of the most cherished priesthood blessings that I ever received was from our former bishop, and he basically told me that my desire to have a family, and my desire to be a musician would both be realized, and that these desires could, would, and should coexist.  My career would not necessarily look like most other professional singers', but it would grow and develop and be a blessing in my life.  That has been absolutely fulfilled.  This past Fall I was able to perform professionally, with my two beautiful little daughters sitting in rehearsals at rapt attention, completely engaged in the story and music of Humperdinck's "Hansel and Gretel." That very special reality blew me away with gratitude and joy. God has granted each of us, as his daughters, so many gifts. Some of these gifts are more obvious or easier to define than others, but they are there. The closer we are to the Lord, the more we can understand who we truly are, what our talents are,  and how we can contribute them to this experience we share during our sojourn here on earth.