Why LDS Women Need to Stop Saying Bad Words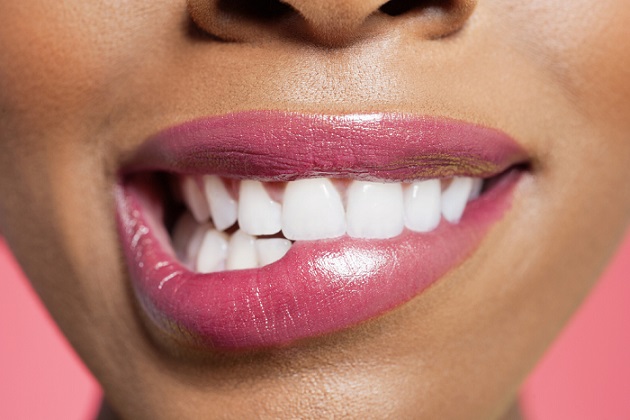 by Candace Child
On Sunday, I was at a mission homecoming for a friend and found myself talking to a Young Women's leader from high school about what I was up to these days. I responded, "Oh, I'm just working." And then I said to myself, Candace, stop saying that word.
The word "just" is peppered throughout the language of LDS women, especially my fellow twentysomethings:
"I just want to be a mom."
"I'm just working."
"No, I'm not married. I'm just living with roommates."
"I'm just staying at home with the kids."
"I'm just going to college/working until I get married."
"I'm getting a degree just in case something happens to my husband and I have to work."
The connotation of "just" in these situations can be self deprecating and apologetic. It implies that whatever we have chosen to do with our lives at this current point in time or whatever dreams we have for the future are somehow inadequate. I find myself saying I'm "just" working to acknowledge that I am not married, nor do I have children, nor do I have any current prospects of either aforementioned commodity. When I use that word, I feel neutralized. I throw it in to ensure that whoever I'm talking to doesn't get the "wrong" idea about me and my aspirations. The interesting thing, though, is that I consciously don't believe that my life is incomplete. I'm happy with the chapter of my story that I'm currently in. So why do I keep saying that bad word and putting myself down?
As women of this generation, I think we feel a lot of inner conflict about making major life decisions. Some people expect us to get married and stay at home with our children. Others think we should pursue a career. Some believe in juggling the two. And of course there are the ubiquitous timelines depicting when all of these major life events are supposed to occur. With so many options available to us and with so many differing opinions, it is impossible to please everyone. But the truth is, no matter what we've been told or who we are speaking to, we don't ever have to apologize for our dreams and goals.
"I just want to be a mom."
If your sole ambition is to be a mother one day, you don't need to downplay that dream even if you fear someone else's disapproval. Tell people you want to be a mother, and tell them why.
"I'm getting a degree just in case something happens to my husband and I have to work."
A college degree is not a "just in case" plan. Education is for your life, not for your career. The knowledge you gain in school will help you to be a mother, to work, to contribute to the community, to become a better person, and to help your children learn to value and invest in their own educations.
"I'm just staying at home with the kids."
You're just staying home with the kids? Don't downplay your choice of occupation. We all know that of any job, moms put in the most overtime. They're on the clock 24/7. If that's what you want to do with your life, then do it. Be it. Rock it. (Or maybe more appropriately, "work it").
As women, we have enough competing demands on our time. We need to live life deliberately. If you feel that something is missing from your life, then go and get it. But if you like what you're doing (no matter how small it may seem to others) then it doesn't matter what anyone else thinks.
From now on, when someone asks me what I'm doing, I am not going to use the "J" word. I'll tell them that I graduated from college and I'm currently working. I'll tell them I recently received a great job offer with an established firm, and that I'm getting my own place and starting an exciting new chapter in my life. I shouldn't feel the need to neutralize or devalue those successes just in case whoever I'm speaking with expects me to be accomplishing or doing something else. I'm happy with the life that God has given me so far, and have no reason to apologize for what that includes or excludes. Neither do you.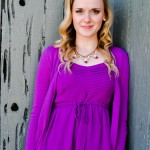 Candace graduated from Utah State University a year ago with a Bachelors degree in Liberal Arts and a minor in Music. She grew up on the shores of Lake Michigan and moved to Utah seven years ago. Fine arts, education, and getting A's have been her biggest obsessions in life. She has worked in men's fashion for the past two years, and volunteered with hospice during college. Fruit snacks and Chinese food are her ultimate weaknesses, along with art, attending concerts, playing guitar, going to Hot Hula class, eating at delicious restaurants, and reading.