Mentoring Is about Relationships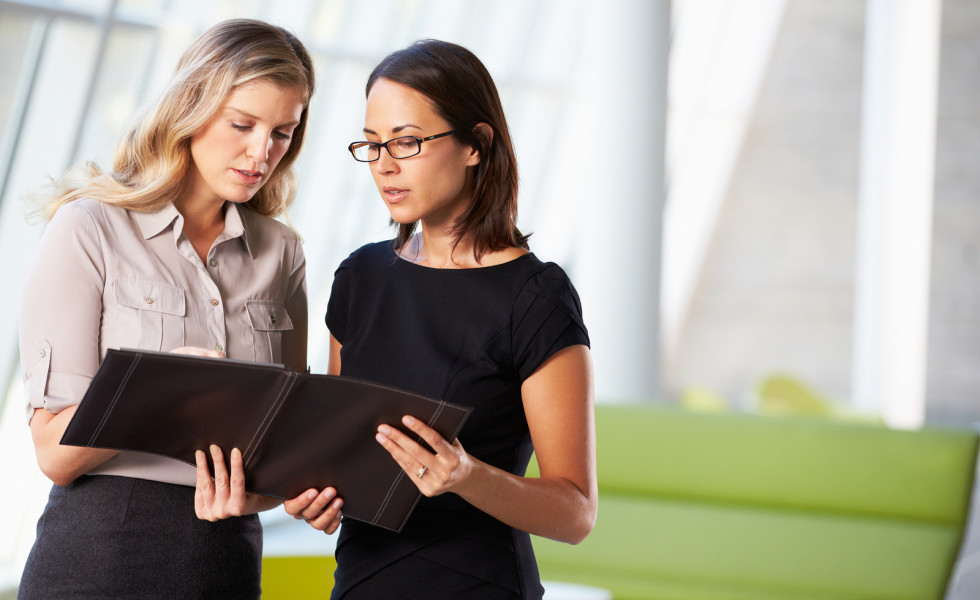 by Nan Petersen
In November I attended an event in a large city not far from home. After making plans with a friend and purchasing my ticket I found out that Whitney Johnson would be speaking. I nearly hyperventilated, and not just because Whitney is such a great speaker (which she is), or so inspiring (which she is), or just so successful (yeah, that too). It was because I could finally see a way that I might finally meet her.
You see, my relationship with Whitney isn't just normal fan-girl stuff. I see Whitney Johnson as a powerful, personal mentor who dropped into my life at a very important time.
Rewind several years. Working through a friend of a friend, I submitted a piece for the online version of the LDS magazine Segullah. For an aspiring writer who nearly always manages to be doing something besides writing, its publication was a huge boost. I obsessively checked the comments throughout the day (yes, we all do it, but I'm admitting it) and was thrilled to see my writing find an audience, even as limited as that audience was. One thing led to another, and I "met" Whitney online through one of the then-editors of Segullah. No, I've never met that person in real life either.
Anyway, before I knew it, I had submitted a piece for Whitney's blog, Dare, Dream, Do, about finding space for our dreams even in the face of difficult setbacks or challenges as well as filling our lives with people who will dream with us. In the mean time, I began asking a lot of profound questions in my personal life, hoping that the answers to those questions would somehow fill the rather gaping hole I was feeling.
So I struggled through some months/years of difficulty. Throughout this, Whitney checked in with me from time to time to see how my dreaming was working out. She mentioned that I might be a good op-ed writer. Inspired, I had a short essay published on the editorial page of our local paper. I wrote again for Whitney's blog. And though my essay didn't make her excellent book (mine was in one of the chapters that her editor cut for brevity), she never for a moment stopped encouraging me to write, to share, and to dream. I found a master's degree program and felt the first drop of inspiration I'd had in nearly three years when I chose to return to school.
I was more successful in my master's degree than I would have dreamed possible. There were other mentors there and opportunities that continue to open new doors for me.
All of this flashed through my mind when I saw Whitney's name on the list of speakers and hurriedly sent her a message on Facebook, though it had been some time since we'd actually corresponded. Her response to my request for a meeting was immediate: when and where. When she knew they were headed to that city, she said, she had hoped that I would be there.
After the presentations were over that afternoon, my friend and I made our way to the front. Whitney and I hugged. We chatted ever so briefly. I think at some point I said "thanks," but mostly I was happy just to be near her radiant light of encouragement.
Recently I have been doing some training to become a mentor teacher within my school district. Over and over again, the trainer has emphasized that effective mentoring is all about building relationships. I think back to so many mentors over the years and my genuine affection for these men and women who have guided and shaped me, and I am so grateful. I hope that I can be that kind of person for someone else.
Some weeks back my mother ran into my former speech and drama teacher—a woman I easily credit with helping turn an awkward, prematurely bitter and immaturely developed child into a confident and assured young woman. My former teacher was delighted to learn that I had also become a teacher, exclaiming, "Well of course she did!" She remembered details from so many years ago, even though she had taught hundreds of students before me and thousands of students after me. I hope she knows that I use the skills she taught me every day in my chosen profession. She is only one I might mention of dozens and dozens.
I see now that what my mentors taught me was less about knowledge or even skills; what they taught me was to believe in myself the way they already believed in me. What is the most fundamental lesson your mentors have taught you?
Listen to our podcast with Whitney Johnson and Lisa Chapman Gregory as they discuss their tips for mentors and mentees.