A Home Away From Home: Dealing with Homesickness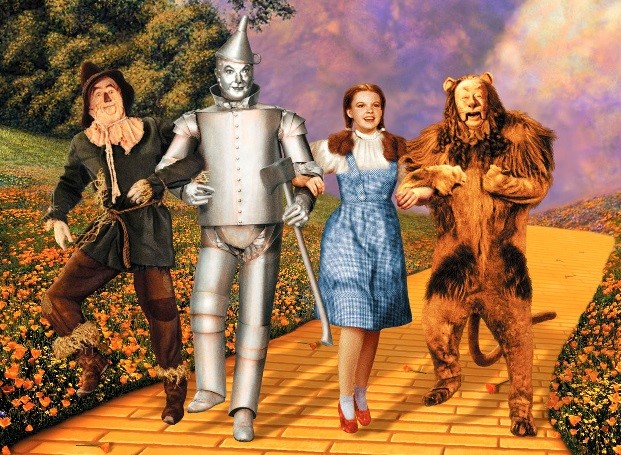 by Bryn Watkins
I'm not in Kansas anymore.
Or California, for that matter. A week ago, I said goodbye to the good ol U.S. of A. for the last time for a while. I don't know how long I can stay away this time but from the looks of things, it'll be at least a solid twelve months–likely more. I'm thinking eighteen. Given that I'm only a couple decades old, I haven't yet figured out how to transplant my idea of "home" as effectively as I've been able to transplant my suitcase from place to place. See, even though I graduated from dependent living two and a half years ago my home seems to have remained solidly stuck in southern California and as a result, everywhere else I go assumes the position of Not Home. I love the opportunities I've been granted in a willingness to live in Not Home, as I keep my passport colorful and my hiking boots muddy, but I pine for Angels games and my family's baby grand as much as anybody would. The question is, how do I keep the pining at bay and focus on being where I am? Eighteen months is a long time.
I think regardless of the geography that separates me from Home, be it school or a job or travelling just for fun, I've decided my primary focus should be an echo of that old Buddhist idea: wherever I go, there I am. That kind of presence can come in so many forms but most importantly I think it must be a conscious decision that I renew on a regular basis. Put in other words, I must be anxiously engaged.
Since the Not Home I've found myself in during this season of life is New Zealand, I find that my anxious engagement is more productive if it's centered around adventures unique to my particular plot of land. I love exploring the local bush, and I love putting in my hours at the windy pier with a book in hand. I've taken advantage of the proximity of other countries when I've gone on holiday and I've sought to embrace the funny foods I find in the grocery aisles here that wouldn't be available back home (Marmite is a must). This year in particular, I've made it my goal to hone my (very) latent skills as a rock climber, given that I'm so close to a rock-climbing gym. And in addition I've decided that I should make the indie Maori cinema take precedence even when the latest from my favorite familiar filmmaker hits the theaters by my work. I seek to surround myself with good friends that fill the roles that family might in other circumstances. I look for opportunities to participate in new experiences.
By busying my hours with proper kiwi fun I not only find it easier to distract myself from the 6,782 miles that distance me from Home, but I find it easier to invest wholly in the place where I am. More than anything, Home is a state of mind, and if I do my part well in anxiously engaging in activities as disparate as Marmite-eating and rock-climbing, I can find pockets of Home even where they may not exist naturally.
At the same time, I've really learned to prize my attachments to California as well. Not giving my cravings for Easy Mac and Cocoa Puffs room to breathe doesn't seem to be productive as I navigate new waters (often literally). Skype is a godsend; familiar diversions are actually just fine. Maybe I'm the only one who gets a little overzealous in her efforts to embrace being in a different place, but I have definitely been in a situation before where because the food options available to me didn't please my palate and because I didn't want to indulge in buying food from home while I was exploring a new place, I just didn't eat any food. For a whole day. Hunger abounded, and I don't think my experience of that particular Not Home (Indonesia) was in any way augmented in my desperate efforts to quash my homesickness that day. Now of course I've learned better; filling up my Home tank is as necessary as seeking new escapades from my Not Home. As with everything, it just has to balance correctly. I should feed my appetite for the familiar only as much as it allows my focus to remain positively aimed towards the unfamiliar. Fortunately there's enough of both to go around with years of exploring new turf to come.
I don't think Dorothy was lying when she said there's no place like home–or Home, for that matter–but I can't imagine she'd give up her adventures in Oz for a moment, even if it meant trading them for more Auntie Em and the gang. So I can't wait to see those good ol' stars and stripes hanging from every single building in sight again, but I'm in Oz right now, and it's colorful and different and exciting. I'm young, and right now is about finding my brain, and my heart, and my courage–and whatever adventure may await me somewhere along the road.
I've heard there's no better place to look than where I haven't looked before. So I'm off. And it will be wonderful.