Career Day: Certified Public Accountant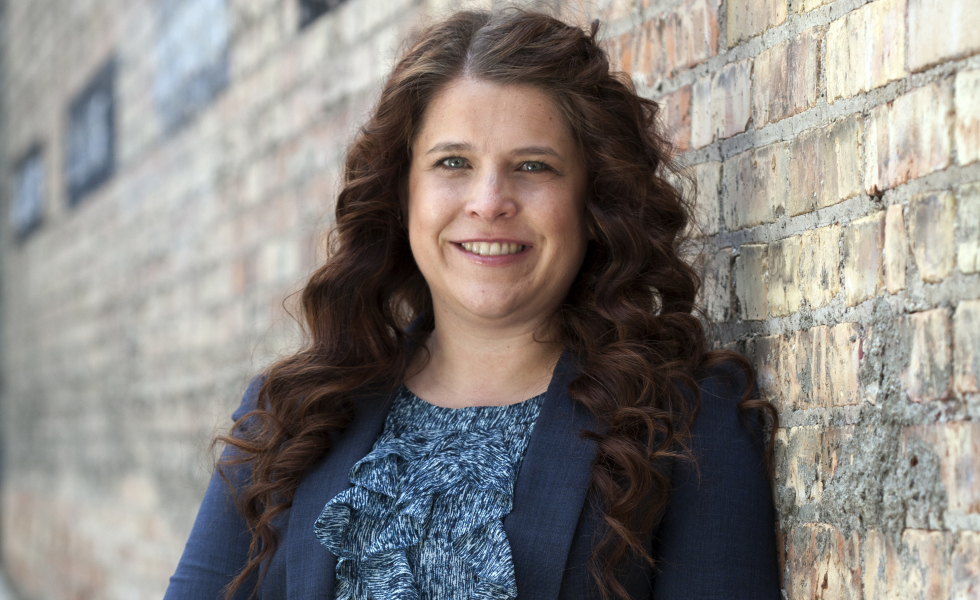 Tell us a little about yourself and about your job.
My name is Jonyce Bullock and I am a Partner in a CPA Firm located in Orem, UT. I attended BYU and received a Masters in Accountancy with an emphasis in Tax in 2000. Both my husband and I grew up in Orem and loved it, so about 8 years ago we purchased a home in Orem in the neighborhood my husband grew up in.   We have two kids, a 14 year old son and a 12 year old daughter.
What does your job entail?
As a CPA (Certified Public Accountant) I provide accounting services to business clients. Our firm is focused on three main areas: Tax services, audits and financial statements and business advisory. I am currently a partner in our business advisory area and I spend the majority of my time consulting with small business clients. I lead a team of 20 professionals and we help clients with items such as; selecting the best accounting software for their business, training them on how to use it, and assisting with accounting processes. We also do outsourced bookkeeping and payroll, as well as help clients get their accounting ready for filing their tax returns or preparing for audited financial statements. I meet with business owners and their employees to help them understand their financial information and use it to make better business decisions and improve their business.
Why did you want to become a CPA? When did you know it was what you wanted to do? What drew you to the profession?
My dad was an accountant and I always wanted to do what he did when I was growing up. I used to sit by him at the table at night and punch numbers in the calculator and would say that I was doing accounting. However, while my dad had an accounting degree he never finished up all of the requirements to become a CPA. Once I decided to get a degree in accounting my dad was my cheerleader and pushed me to make sure I also got my CPA license.
When I was a sophomore in High School I took my first accounting class and found that I really loved it. I enjoy making sense of numbers and having everything balance. I got involved in the Future Business Leaders of America club at the High School and found that I was also really interested in Business in general. As I started to study more about the accounting profession I learned that accounting was the perfect blend of the overall business and the numbers. Once I started at BYU and began to enroll in the pre-requisites for the accounting program I was also very excited to learn how flexible the accounting profession was for women and how many extra doors could be opened for women with a CPA license.
What kind of education/training is required? Any post-graduation requirements? What skills/personal characteristics are important to have/develop?
The great thing being a CPA is that there are opportunities for all types of people and skill sets! Auditors and tax accountants are usually detail oriented and help clients comply with regulations and other financial requirements. If you like technology there are opportunities to help clients set up their accounting information systems. If you are analytical you can help clients slice and dice their data to learn about their businesses, make business decisions and improve their businesses. There are also many opportunities for consulting with clients for people who are more strategic in their strengths. I think the most important skills for a CPA are being able to look at the whole picture, learn quickly and think outside the box to provide solutions.
CPA license requirements vary by state; however every state requires you to pass the Uniform CPA Examination. In addition to the CPA exam, each state has education, experience, and other requirements. For example, in Utah you are required to have completed 150 hours of education with a certain number of those hours in business, accounting and upper-division credits. This generally means that you need a bachelors degree with an accounting specific Master's degree as well. You also need to work 2000 hours that are supervised by a CPA, and pass an ethics and state regulations exam. A great place to learn about the requirements to become a CPA is https://www.thiswaytocpa.com/
What kind of job opportunities are there in your field?
One the great things about being a CPA is the unlimited number of job opportunities it presents. When people think of CPAs they generally, think of the traditional tax accountant in a CPA firm, but that is only one of literally hundreds of possibilities. With a CPA license you can work in the financial office as an accountant, Controller, CFO, or Financial Officer for almost any company in any industry. You can choose to work for a government agency, or inside of a non-profit. You can focus on audit, tax, general accounting, or consulting. You can then combine any of those specialties and industries with a focus on state and local issues, federal issues or even foreign accounting. My husband thinks it is particularly cool that you can become a fraud accountant and go undercover for the FBI. A CPA career can be as big or as little as you want it to be. A great resource to find out more about the different career options in accounting is this website: http://www.startheregoplaces.com/
What types of jobs have you had within your profession?
I have worked at the same firm since I was in school; However, I have worked within several departments and my career has changed quite a bit within the same company. I began at the company as a tax intern and then accepted a full-time position when I graduated. I was expecting my oldest child when I graduated and I appreciated the flexibility that the tax field offered. The seasonality that comes with being a tax accountant meant that right out of school I was able to work just part time outside of tax season. Shortly after starting at the firm, I was handed a QuickBooks (accounting software) box and told that we had a client who wanted to learn how to use it. So I installed it on my computer and taught it to myself. I found that I LOVED teaching clients how to use their accounting software, and then how to take the next step to use the information from the software to run their businesses and make good business decisions. Around that time our firm was starting a new Advisory and Technology team, so I began working with that department in addition to my tax work. Over the past 15 years, I have found that what I truly love about being a CPA is being able to make a difference. I spend about 85% of my time now doing Business Advisory. Generally I am either providing outsourced Controller and CFO work, or helping Controllers and CFOs in their roles.
What is the best part of your profession?
My favorite part about being a CPA is the opportunity to build relationships with those that I work with. I work closely with my clients and consider them friends. I know that the work I provide for them helps them run their businesses and have peace of mind.
What is the worst part of your profession?
For me the hardest part of the CPA profession is the increasing amount of regulations that we have to work with. Each year there are new rules, laws and filing requirements for every aspect of accounting that we are required to help our clients with. The amount of time and money it takes to be in compliance with all of the regulations can be burdensome to a business and it often keeps us from being able to help clients improve their businesses
What's the work/family/life balance like?
One of the things that drew me to becoming a CPA was the opportunity for flexibility and options for part time work. Over the past 15 years I have worked a combination of part-time, ¾ time and full time, depending on the needs of my family. When I had babies at home, I was able to part time and I was also able to work a couple of days a week from home. I now work full time; but I have a huge amount of flexibility. As long as I communicate with my clients and the office, I can go in early, stay late, or work a few hours from home to work my schedule around family needs that come up. Public Accounting will always have a busy season where you generally work very long days for 2-3 months out of the year. However, I've found that this means that I have more time available to spend with my family during the summer and around holidays, when the workload isn't as heavy.
What is the biggest misconception people have about your job?
Accounting IS NOT math! Ninety percent of the time when I tell someone that I am an accountant I get some kind of response that I must be good at math, or that they could never go into accounting because they are bad at math. I always respond that my calculator is good at math! Accounting is more about understanding business principles and analytical skills than it is about calculus or geometry.
What opportunities have you had because of your education and profession?
I have had the opportunity to serve on several non-profit boards.   My board involvement has led to the opportunity the past few years to travel to new places and meet many new people. This past year I have been honored to receive a couple of national recognitions for my work, and the opportunity to be a presenter at several large conferences. I have also been able to work with clients from all over the world.
What stereotypes or criticisms have you faced as an educated Mormon woman with her own career?
A couple of years after I started working, I was at my mother-in-law's house and I answered her telephone. A sister from her ward was calling, but when the caller realized I had answered the phone, rather than my mother in law, she told me that she actually wanted to talk to me. I stood there in shock as this person I barely knew told me that she had wanted to tell me for some time that I needed to stop working and start taking care of my family. Since that time I've been told that by working I am not allowing my husband to do what he needs to do and that I am holding him back. As discouraging as these moments are; I've also had several times when someone in my ward tells me that they admire what I am doing, or asks me to talk to one of their daughters about my career.
What spiritual guidance have you felt as you have pursued your education and developed your career?
When I was in seventh grade my mom and I met with my Junior High Counselor to plan my classes for the next few years. At that meeting, the counselor had me complete a worksheet on the costs of raising a family, and gave us some statistics on the number of girls in Utah who can expect to work in their lifetimes. On the last page of that packet was a page for my parents that essentially said "Unless you can promise your daughter…that she will marry, that her husband will make enough, that her husband will never die, that her husband will never get sick or that she will never divorce…you must tell your daughter that she needs to be prepared to have a career where she can support herself. I felt the spirit tell me right then that I needed to pay attention to what I was learning." That statement stuck with me over the years and I found myself often drawn to it when I was making decisions about my education and then about my career over the years. About 5 years into my career I was content with working part time and staying on that path forever. However, my husband began having constant migraine headaches and blacking out at work. Shortly after this, he started passing kidney stones on an almost monthly basis. We spent several years searching for answers, praying for his health and trying to find ways to make a full time profession work for him.   After seeing endless doctors and coming back after every appointment with more questions than answers we decided to ask for another blessing. In this blessing we were given guidance that made both of us realize that we were being asked to turn the way we looked at everything upside down and that, for my husband's health, and to meet the needs of our family, we needed to switch roles. Within a month I increased my hours at work to full time and my husband left his job and took on the role of stay at home dad. I am so thankful for the guidance I received as a seventh grader to choose a career that would allow me to provide for my family.   Once we made this decision, I was able to immediately step into a situation where I could not only provide for my family, but I also had access to great medical benefits and flexibility that allowed us to pursue the health care that my husband needed. It hasn't been easy to switch roles; but I know that for us it was the right decision.
Any other thoughts, advice, or stories you'd like to share with other women?
I am a big fan of Sheryl Sandberg's advice to sit at the table. Several of the greatest opportunities I have had in my career came from my willingness to literally walk in and sit at the table. As women, I think we tend to hold ourselves back and wait to be invited to the table. No matter what you are doing with your education or your career, believe in yourself and take your place at the table. You belong there and everyone will be blessed for your willingness to be there!