Ambition, That "Dirty" Word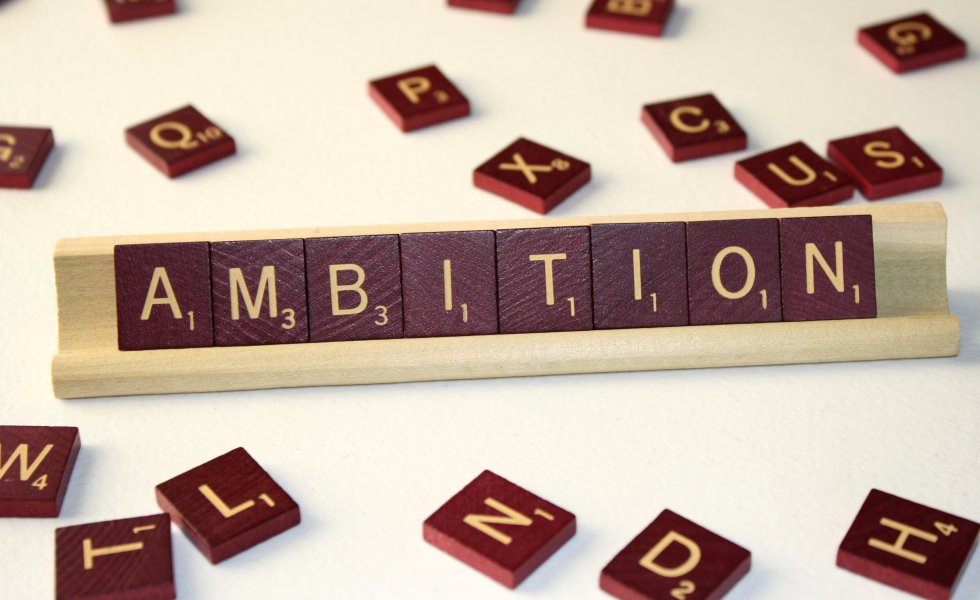 by Naomi Watkins
In the months leading up to the launch of Aspiring Mormon Women, we agonized over the name of this organization. We brainstormed lists of possibilities—most of them not-so-great. We had conversations with people about our mission and our plans, asking for opinions about a name. And as we articulated our vision and mission to others, we often described our target audience as "ambitious Mormon women." We quickly discovered, however, that the descriptor "ambitious" made many women uncomfortable. Women either did not view themselves as ambitious or viewed the word with negative connotations. Or as one friend put it, "I'm not ambitious in the same way that you are ambitious."
Clearly, in the end, we did not decide on Ambitious Mormon Women as the organization's name.
There are numerous articles and books that discuss the complicated relationship women have with ambition—women don't have enough of it, women are scared of it, women's ambitions are different and less than men's. Earlier this year, I read a book entitled Necessary Dreams: Ambition in Women's Changing Lives by Anna Fels. This book was a game-changer for me—even as an ENTJ, red/yellow woman where "ambitious" is almost always one of the descriptors listed on these personality tests. I saw myself in the women Fels researched and described and saw many of her points reflected in the women of the LDS community.
Fels interviewed hundreds of successful women about their childhood ambitions and their current successes and endeavors. She outlines the two components of ambition as 1) a practicable plan that involves a real accomplishment requiring work and skill, and 2) an expectation of approval: fame, status, acclaim, praise, honor. She continues, "If we are to pursue an ambition, we must have both the wish for mastery and a potential audience, along with the expectation that we can reach the desired end point" and adds that "ambitions assume participation in and recognition from a community larger than one's intimate social circle."
She also explores why ambition is such a dirty word for women: "Ambition has a bad name because it includes within it an acknowledgement of this need, this dependence on the approval of others, which makes us all feel vulnerable." Additionally, for many women ambition "necessarily implied egotism, selfishness, self-aggrandizement, or the manipulative use of others for one's own ends." Fels acknowledges that "women have greater opportunities for forming and pursuing their own goals now than at any time in history. But doing so is socially condoned only if they have first satisfied the needs of all their family members: husbands, children, elderly parents, and others. If this requirement isn't met, women's ambitions as well as their femininity will be called into question."
It wasn't until I was in college that "ambitious" was lobbed at me in LDS circles as a dirty word—a word often used to describe those women—you know, the women who apparently want a career above a family or who prioritize themselves above marriage or their children. These are the women who decide to attend graduate school or pursue a "man's job" or who work because they want to and not because they have to. The "ambitious" label is often reserved for the women on the career track. Rarely have I seen the word used to describe women who dedicate lots of time and energy, for example, to creating the best Primary program ever or to homeschooling all eight children—both of which are ambitious endeavors.
As a LDS community, we do a decent job of encouraging girls to get their educations—even though this education-getting is often framed as a just-in-case plan. However, as a community, we provide practically no support or encouragement for women's ambitions outside of getting that education and beyond marriage and motherhood (a subject that's been recently discussed here and here at AMW). We most definitely don't praise or honor those women who do work—particularly those who do so because they want to do so. And as Fels notes, it's difficult to continue pursuing a goal or endeavor when there's little approval of that goal or endeavor within your community. It's a refrain frequently repeated by women who come to AMW; they don't feel supported in their outside-of-the-house endeavors. As a community, we reserve our praise and honor for the saintly mother. We see many women abandon all of their outside-the-home passions and pursuits and direct that focus and zeal to super mom and church service feats.
But when women are supported in all of their ambitions, these women are unstoppable. It's been amazing to watch; it's been amazing to notice the change within myself, too.
How do you feel about the label "ambitious" being applied to you? What stands out to you about Fels points? How have you seen the lack of or the presence of praise and support direct your ambitions?