Putting Away My Planner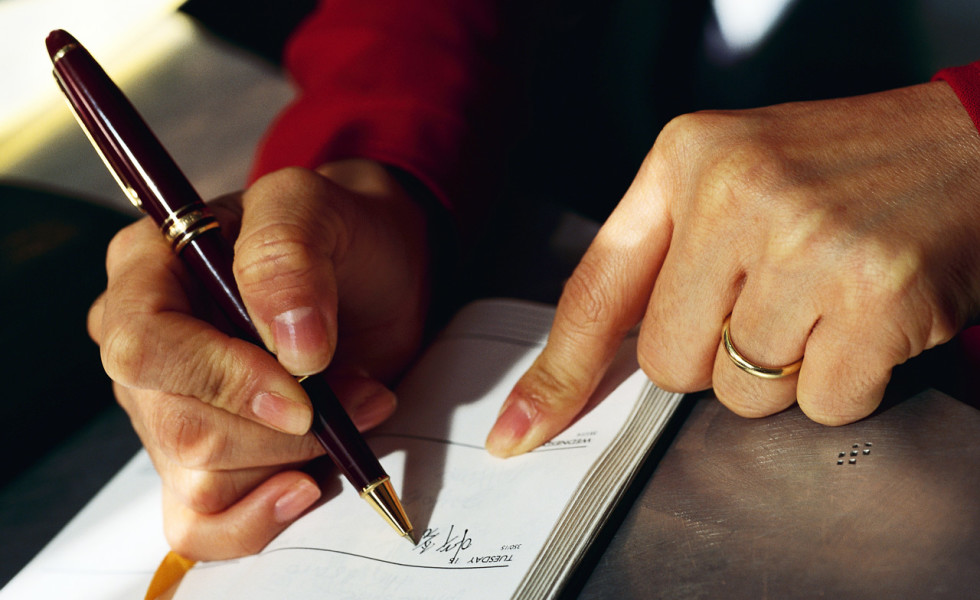 by Lina Buchanan
Anyone who knows me well knows that I am not much of a risk taker. All of my life has consisted of calendars, timelines, and task lists. "Five-year-plan" might as well be my middle name. However, over the past few years it has become increasingly clear to me that the best things happen when I let go of my plans and follow the promptings of the Spirit. In the wise words of Tracy Jordan from 30 Rock, "You want to make God laugh? Make a plan, or read him a Dave Barry book."
It took me a long time to decide on a college major because of my uncertainty avoidance. If I could not picture the end, the major was discarded. I cannot tell you how many degree requirement checklists I've printed and cross-referenced over the years. Eventually, I chose to major in Business Management. I liked my job and believed this major would help to improve my skills. I decided it made the most sense and the plan checked out. Or so I thought, until about three years ago.
I was in a meeting when a vacant position in the company's Human Resource department was discussed. I felt a strong impression that I should apply for it. It didn't make any sense and didn't fit into my plan. Remember how I liked my job? I was loyal to my boss and team and I had no experience in Human Resources! Regardless, I decided to listen to my prompting. I expressed my interest and within a few days, I was offered and accepted a position as the new HR Systems Coordinator.
My five-year plan was updated and I decided to specialize my Business degree in Human Resources. I continued working full-time while going to school part-time. It would take longer to finish school, but it was something I was willing to do. Earlier this year, I decided to volunteer on the Marketing committee for a local Human Resource conference. Everything seemed to be going well. I was gaining a lot of real-world experience while I was obtaining an education in the same field.
It was around that same time when I felt another strong impression to leave my full-time job. I kept putting off this prompting. Changing an emphasis in my major wasn't that big of a deal, but quitting my job? That wasn't in the plan. Eventually the prompting became so strong that I had to follow through. My solid plans now became tentative, malleable, up in the air. I put in my notice in May and started my first semester as a full-time student in June. I was still unsure where this decision would take me, but I felt enlivened at the opportunities that lay ahead.
It wasn't very long after my schedule had changed that I received a phone call from the chair of the Marketing committee I had volunteered for. His schedule had become so busy that he was no longer able to run the committee and asked if I would be willing to take over. I had no idea what I was doing, but I was learning to trust the Lord and had faith that I would be able to figure it out. From June to September, I spent many hours planning, networking, and learning, but it was worth it. We had our highest number of attendees to date!
After the conference ended I believed I had done well, but I wasn't sure if the committee felt the same way. I soon received an email from the Human Resource State Council Director. She stated that the Council was so impressed by my work on the Conference that they wanted me to do the same thing for the entire state of Utah! I will be starting my tenure as the Public Relations Director on the Human Resource State Board of Directors in January and I couldn't be more thrilled. Terrified, but thrilled.
Learning to take a leap of faith has not come easy for this list-maker, but I am learning to live in those uncomfortable moments. I am learning to give into the will of God. Giving in is how I met my husband, it is why I changed careers, it is why I quit my job and became a full-time student. Giving in is why I am going to be on the Human Resource State Board of Directors next year! I feel so cool saying that I am going to be on a Board of Directors! It doesn't make sense, from a career-planning standpoint, to have left a job that is in the field I am obtaining an education for. It may not seem to make sense when you receive those promptings in your life, but have faith. Trust a fellow list-maker when I say, free up some space on those planners and timelines. When we follow the Spirit, it may not take us where we planned to go, but it will always take us to where we need to go.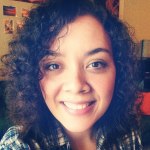 Lina lives in Salt Lake City and is a full-time student at Western Governor's University, majoring in Human Resource Management. She will be graduating in January and is starting her MBA Program in March.