Three Things I Wish I Could Say to Every Young LDS Woman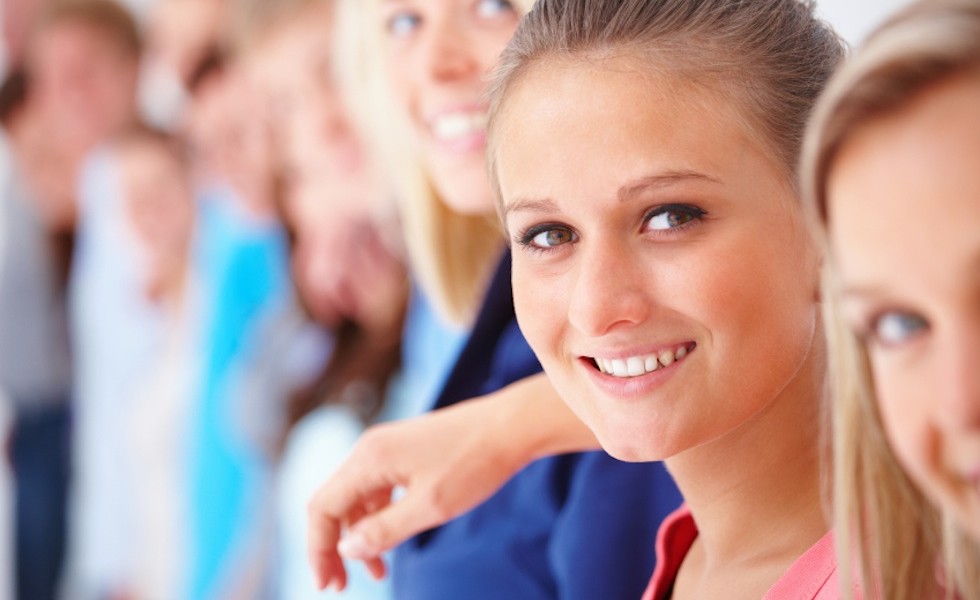 by Melanie Steimle
I recently moved into a ward that is quite diverse in the range of ages represented. There are a good number of young married women in the ward, and occasionally I'll hear one of them make a comment about school or work that makes me want to jump in with a piece of advice. Unsolicited advice, though, is rarely well-received, especially when it's coming from someone you barely know. Luckily I know of a place where I can give all of the unsolicited advice I want: it's called the Internet. So I'm taking advantage of this platform to talk about three things I wish all young LDS women – and men – would consider.
1. Being a stay-at-home mom is a great life plan, but it's not a career plan.
Over the years I've heard the thought, "I don't care about school/my degree/work; I just want to be a mom" iterated in many forms. I totally respect the decision to be a stay-at-home mom, but the fact is, you can't be sure that this is even an option for you until you actually have a baby in your arms. Too many LDS women don't plan or invest themselves in their education and careers. Too many LDS women select a major based not on their interests and talents but upon a narrow definition of subjects that they assume will best prepare them for motherhood. Too many LDS women settle for low-skill, low-paid jobs, assuming that their time in the work force will be short term, rather than investing themselves in careers that could be immensely satisfying and remunerative. It is much, much easier to scale back or off-ramp a career than it is to jumpstart one, so why not build a body of experience now? Building a career now will also give you many more options for flexible or part-time work, if in the future you decide not to work full time. So invest now in finishing at least one degree or credential and getting some legitimate experience on your resume. Too many LDS women are closing doors and shutting themselves off from opportunities long before they need to make decisions about balancing work and family. Which leads me to my second point…
2. Work and family is not an either/or proposition.
There are times and seasons in life. Ninety percent of LDS women will need or want to work at some point in their lives. 90% – that probably, almost definitely means you. Even being a stay-at-home mom may be a season, so plan for how you'll spend your time and dedicate your energies before and after raising your children. Too often we view work and career as plan B, an inadequate alternative to the "better" or "more righteous" lifestyle of a homemaker. We rightfully spend a lot of time preparing our young women to be wives and mothers, but we do a terrible job at preparing them to find work and careers that they'll actually enjoy. We often fail to acknowledge that some women won't have the option of staying home to raise children, and others will choose to continue pursuing a career while they grow their family.
3. Consider all of your options.
In LDS culture we often take for granted that a woman will quit working or even stop studying once she has a baby. We expect that financial resources should go to a husband's education, since he will be the one providing for the family. We assume that a woman will put her education or career on hold in order to allow her husband's career to advance. None of these decisions is wrong, but the assumption that these are always the right decisions is extremely problematic. Prayerfully explore your options – all of them – as you make decisions about education and career.
Finally, (and this really should be #4), have confidence in your decisions! Too many of the women I've spoken with recently, whether they're working, in school, or at home raising children, are apologetic in describing what they do. If you've made your decisions prayerfully and with the Spirit – which I hope you have – own those choices! I want to see your eyes sparkle when you talk about what you're studying in school. I want you to excitedly tell me what you've accomplished at work this week. I want to hear the pride in your voice as you describe how you're caring for your family. We are women of talent, power, and influence; let's use those things in whatever circumstances we're in!
What do you wish you could tell young LDS women about work, education, and family?