Different, Not Better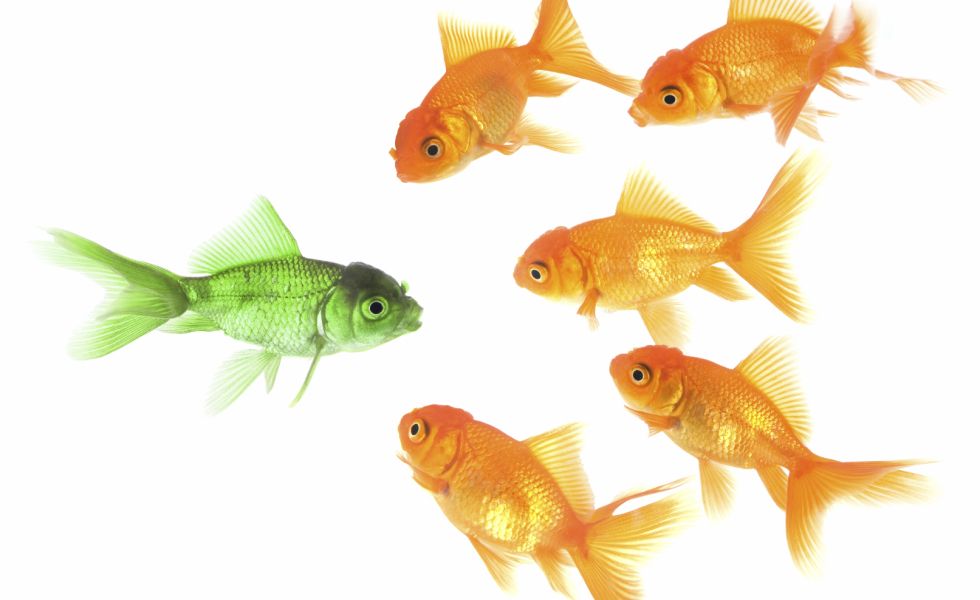 by Melanie Steimle
Having a discussion about LDS women, work, and motherhood is a little bit like walking through a minefield. You must step carefully or someone is bound to be offended. Working women can feel that they are viewed as bad mothers. Stay at home moms can feel like the work of motherhood is dismissed as unimportant. Single women and women without children can feel unsupported in the work that they have no choice but to pursue. I'm convinced that this is such fraught topic because each lifestyle, each decision involves sacrifice. Any conversation about the merits of a lifestyle other than your own calls into question the decisions that you have made. Are your sacrifices worth it? Are they recognized? Are they appreciated?
When we talk about the choices that others have made, we often go into defense mode. We create divisions – dichotomies and hierarchies – where they don't need to exist. (Neylan McBaine recently wrote an eloquent post that focuses on this topic). Instead of celebrating the accomplishments and contributions of other women, we feel the need to explain why our decisions, our lifestyle is better. In her book Mary, Martha, and Me, Camille Fronk Olson explores the well-known story of Mary and Martha, providing several insightful interpretations. One of those interpretations focuses on comparison. Olson points out that it is not Martha's "cumbered about much serving" that is problematic, but rather her comparison of her own work against her sister's activities. She writes, "The Lord did not go into the kitchen and tell Martha to stop cooking and come listen. Apparently he was content to let her serve him however she cared to, until she judged another person's service…Martha's self-importance, expressed through her judgment of her sister, occasioned the Lord's rebuke, not her busyness with the meal" (59-60). Olson explains, "…Martha is zealous about her selected mode of service in contrast to Mary's. And where there is difference, we find a natural inclination to compare and assign relative value. If one is good, the other must be bad or at least not as good" (58).
The longing for validation is only natural, especially when so many of our decisions involve significant sacrifice, but it is the comparison that stems from our desire to be validated in our decisions that is at the heart of much of the judgment and disunity among the women of the church. While I do recognize that most women can't "have it all," at least not all at once, one day I would love to have a conversation in which career and motherhood aren't seen as either/or, lesser/better. I'd love to be a member of a ward in which the members are truly unified in their belief that the best lifestyle decisions are the ones the Lord inspires us to make. I've love to read an article on LDS women's roles in which the comments express encouragement and appreciation for the varied and distinct contributions each person can make. At the end of her book Olson explains, "None of us is either a Mary or a Martha….Like Mary and Martha, we need one another and are blessed by our associations, but our purpose is not to become a replica of Mary, Martha, or the 'ideal' member of our ward. Our purpose is to become like Jesus Christ – the only One who is necessary" (122). We as LDS women need to learn to value and celebrate the perspectives and contributions of others without feeling that doing so threatens our own decisions. We need to accept that just as we have prayed, fasted, and sought revelation in making decisions for our own lives, others have done the same, even though the answers and inspiration they receive may lead them to live a life that looks different than ours.