A Good News Minute: The CES Policy Change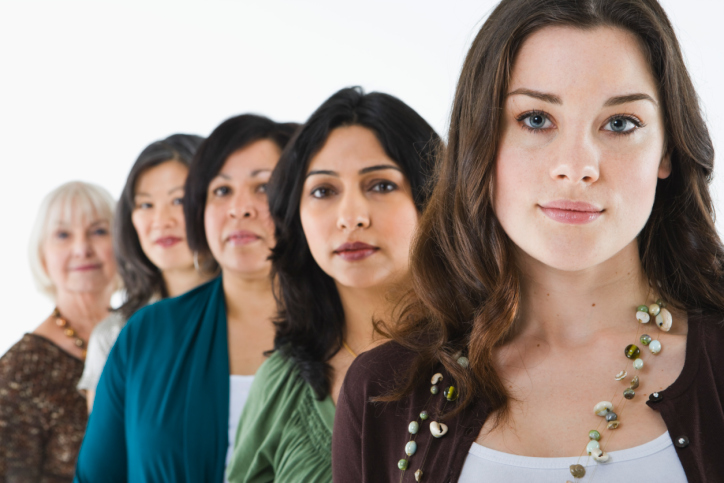 by Naomi Watkins
News broke on Friday regarding a Church Educational System (CES) policy change that now allows LDS women with children at home to work for pay as full-time seminary and institute teachers*. To clarify, women with children have been and are currently seminary teachers working in volunteer roles. Growing up in Southern California, my junior year early-morning seminary teacher was one such volunteer, fulfilling this role as a church calling, was a married woman with children at home. I think I first learned about this (now old) CES policy during a conversation I had with some male friends at BYU who were on the CES track and were personally worried they'd not be married by the 30-year-cut-off-mark (they both became lawyers instead even though they did marry—a much more financially lucrative path). I don't recall meeting any women at BYU who were considering full-time seminary or institute teaching as a job. And as an English teaching major, I was surrounded by women who were entering the teaching profession—women who could have taught religion. Given that many of us, myself included at the time, entered the profession because we viewed it as a flexible option if/when we had children, the CES track was not a viable options for us.
This policy change has been met with lots of "About time's!" and "Yes's!" A few have yawned, wondering why this change is such a big deal, pointing out that the old policy was just a reflection of church leaders' admonitions (particularly from the 1970s and 1980s) that mothers not work outside of the home. Such pointed admonitions have decreased in recent years, so it's refreshing (even in 2014!) to see policy now reflect current church leaders' teachings and the realities facing women and families.
So to all of those people who think this change is ho-hum, let me share why this change makes me excited and hopeful for the future:
More role models of LDS women teaching doctrine.
It's been discussed here on Aspiring Mormon Women and elsewhere how important it is for girls to have examples of other women fulfilling a variety of roles and jobs. (It's difficult to be what you can't see). It's equally important for girls, boys, women and men to see women as knowledgeable and expert instructors and speakers on doctrinal topics. As Chad Webb, administrator of LDS Seminaries and Institutes of Religion stated, "We…realize that many women are fantastic teachers and role models for our students." This change in policy also comes on the heels of changes made to CES institute curriculum that will take place in 2015 where college students must take a course on the eternal family. I'm glad to know that there is now the opportunity for more women to teach this course and weigh in on how families can operate. And while I have learned a lot and valued my instruction from my male seminary and institute teachers, I have found incredible strength and power when I have been instructed by other women, particularly about potentially tough topics and doctrine.
More role models of LDS women balancing their families and their careers.
While related to my point above, Nan wrote here last week that "when these searching young women see leaders, mothers, and mentors anxiously engaged in both the work of the church and the work of the world for the benefit of God's children, they will truly have examples worth emulating." It's important that women, and particularly female institute and seminary teachers, discuss the choices they have made and how they were made. I hope that more conversations led by women about women finding fulfillment in both family and career find their way into seminary and institute classrooms. It's high time that we dismiss the false dichotomy that women must choose a career or their educations over motherhood.
Acknowledgment that women and their families are able to personally decide what is best for them and their circumstances.
Said Webb, "We also recognize that sometimes their personal and family circumstances require them to work…We trust that our teachers will make the right decision for their individual and family circumstances." If we preach about the importance of personal revelation playing into life choices and decisions, we need to allow for and provide room for personal revelation and agency to be exercised. The LDS mothers I know who work for pay outside of their homes make these decisions prayerfully and thoughtfully—just as much as mothers who choose to not work outside the home. We also need to acknowledge that lives are not scripts; our life circumstances vary greatly.
Elimination of the double standard—paying women for their valuable work.
The old CES policy presented a double standard when it did not allow women with children at home to continue as teachers, but it did allow women in similar circumstances to continue working as office assistants and other non-instructor jobs. Additionally, allowing women with children at home to work for no pay as seminary teachers in early-morning settings offers the idea that a mother's work is only acceptable when it's volunteer or service-oriented—or as in the case of office assistants—for lower pay.
And, lastly, I hope that this change brings hope and confidence to LDS mothers who work for pay—either by choice or by necessity. We all need to see that the Church values working mothers. I hear often about how judged these women feel by other members and by teachings by some church leaders. I also hope that this change leads to more young women who pursue seminary and institute teaching full time, providing one more path for women to fulfill their divine potentials and to help others do the same.
*The policy also states that divorced members who have remarried can now also work as full-time CES instructors.