Joining or Spearheading a Meet Up in Your Area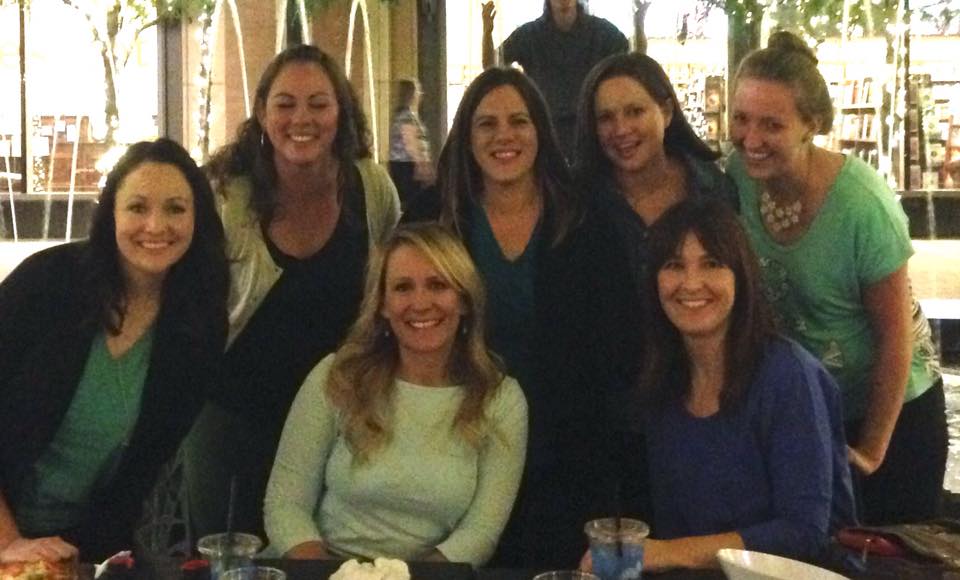 by Lina Buchanan
Our first Salt Lake county meet up was held on Thursday, September 25th. The nine of us met for dinner at Blue Lemon located in the City Creek Mall on a lovely fall evening. The weather was so perfect that we decided to enjoy each other's company near the fountain. Naomi Watkins, co-founder of AMW, was able to join us just after landing in Salt Lake for a wedding!
We spent the evening getting to know one another, sharing our stories, and discussing our experiences as aspiring women in the church. Just a few of the takeaways for me happen to be:
There is a difference between culture and doctrine. While we might feel the pressure to do or be a certain way, we need to take the time to ponder the root of that pressure. Is it doctrine? Or is it just an interpretation that has been passed down from generation to generation? Some beliefs are so engrained in our culture that it can be hard to tell the difference.
There is no one right way to be a Mormon woman. We may be married, single, working, staying at home, going to school, rearing children or anything in between. What matters is that we use the talents that our Heavenly Parents have given us to accomplish the many great things we were sent here to do.
Look to each other for support. It can be overwhelming and stressful as we try to balance the many roles we have in this life. Remember that you are not alone. Reach out to the members of this community for advice, feedback, or perhaps to gain a new perspective.
Playing it small doesn't do anyone any favors. Our personal goals and aspirations are just as important as anyone else's. We don't exist solely to meet the needs of others. While service is a good thing, it should not come at the expense of your own happiness. The more happy and whole and successful we feel in our own lives, the better equipped we are to serve in more meaningful and effective ways.
We had such a great time that we are going to continue meeting every other month and hope you'll join us if you live in the area! Our next meet up in the SLC area is scheduled for Thursday, November 20th at Greenhouse Effect (3231 S. 900 E. SLC, UT 84106) at 7:30pm. RSVP HERE.
And if you're in the Los Angeles area, we're having our first meet up for brunch on Saturday, November 15th at BLD (in the Beverly/Fairfax area: 7450 Beverly Blvd, Los Angeles 90036) at 9:30am. RSVP HERE.
(Please note: You must be a member of the discussion forum to RSVP to events).
We hope to see you there!
Don't live in the Salt Lake or LA areas? Interested in starting a meet up group in your local area? Learn how to do so here.