Who Are You?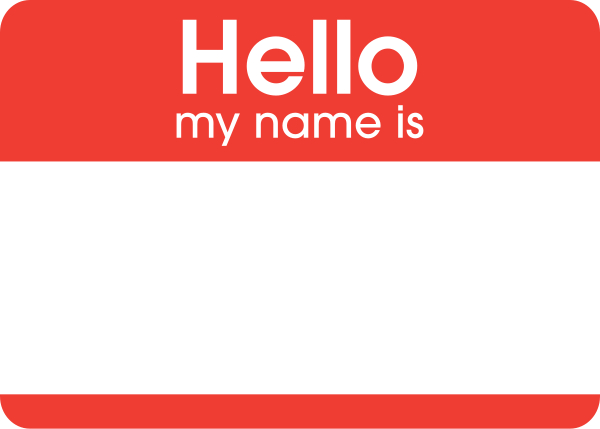 by Nan Petersen
I read an interesting blog post this past week from Storyline. In it, the author, Candice Turpin, tells about a friend of hers who always feels less than important when people talk about their interesting, creative and helpful work. Not that her friend doesn't work, but more that her friend's job doesn't easily translate to dinner conversations and worthy anecdotes.
Reading of the friend's experience, I am reminded of those times we've moved to a new ward or met new people and it is natural for the men to ask the other men questions such as, "Where do you work?" or "Where did you serve your mission?" And while the wives and I make small talk about kids and schedules and minivans, what I really want to say is "Oh!! Pick me! Pick me!" and share about my job and career and masters degree and my mission and all of those things I've worked so hard for that are a part of me. I am not a taxi driver! I am a teacher! I am not a diaper-changer! I am a returned missionary!
I am not ordinary!
I am a daughter of Heavenly Parents!
I think my desire to have my say-so, to tell what I do, is my way of trying to assert identity, to show others I am more than what I appear. It is probably also pride in these accomplishments and a desire to have the same recognition my husband takes for granted. In the Storyline essay, Turpin suggests that this way of introduction might be misguided—rather than try to define others in terms of what they do, define them instead in terms of who they are. She suggested ways we might do this.
It seems to me that it might be healthy, then, to look at ourselves in this different way as well. When we take away the degrees, the job, the day-to-day tasks that consume us, what is left? What is at the basis of who and what we are?
In an effort to get to know my English 12 students better this year, I gave them an assignment in which I tried to get at this core. Many English teachers have students write them a letter on the first day or two of class. On a whim, I decided to try something a little bit different, knowing the propensity of this generation to bare-it-all online. Here was their four-part prompt:
Snapchat: Describe for me, in detail, the perfect picture of yourself. The picture can be real or imagined, but it should somehow represent you. If you could have just one fleeting shot in which you had perfect clarity, what would that look like?
Twitter: Describe yourself in 40 characters or less. You can provide a mission statement, a sentence or a list of adjectives. Spaces count as characters.
Status Update: In a few sentences describe an event from the past week of your life.
Blog Post: In two-three well-developed paragraphs, describe an event from the past year that was meaningful to you.
I was delighted and amazed at how comfortable the students were sharing in this fashion. I learned things I'm not sure I could not have learned in any other way. The girl who started cross fit and is no longer shy. The boy who wrote with pride about losing 150 pounds in the last year. A tender reminiscence from a senior girl (graduating on time) about the birth of her daughter six months ago. A boy who told his family he is bisexual and has been forced to move out. A dramatic rant about the hemophilia that wasn't asked for, and the stress of convincing the school she couldn't take PE credits. A young man who collapsed in his kitchen last spring and nearly died; they still haven't identified the cause. A triumphant state volleyball champion. A first place trophy at the Reno Jazz Festival.
For while it is true that our experiences and our accomplishments help to shape who we are and are fun to share and discuss with others, they aren't really who we are, right? Many of these things are just the surface things—the public things that we might glean from any resume.
When we introduce others, as well as ourselves, in work or social or church settings, this paradigm shift toward who we are, versus what we do could be very helpful. I also think it has the power to make women more inclusive by thinking less in terms of our jobs or degrees or number of children or callings or marital statuses, we can think instead in terms of the qualities that make our sisterhood strong. Turpin phrases it this way, "Networking builds an empire, but thoughtful introductions build a community. Where will you lay your bricks?"
Let's make our community strong. Introduce the heart of yourself to us below. Forty characters or less please.