What I Was Looking For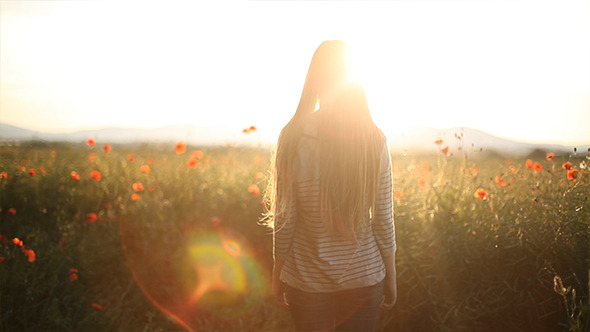 by Anna Bergevin
When I was in elementary school I told the recess aide at the playground that I wanted to be Madeleine Albright when I grew up. President Clinton's Secretary of State spoke several languages and was fighting hard for peace in the Middle East and I thought she was amazing. I have no idea how sixth grade Anna knew anything about her, but I did, and I wanted to do what she was doing.
Flash forward a few years, sophomore year of high school, I was passionately discussing some current event and a friend cried out in exasperation, "You can't care about everything Anna!" But I did. And I do. One the highlights of high school was Model United Nations; I took school buses to nearby universities and discussed human rights injustices and failed nation-states as we held mock UN meetings and flirted with cute boys from other high schools. I loved interacting with other students who cared deeply about international policy and felt perfectly at home there. I could have spent all day discussing education for girls in third world countries and security issues in the Middle East.
In college I studied political science and international affairs. A mentor allowed me to help with research on the International Criminal Court and I loved it so much that I dropped my law school plans and applied to PhD programs instead. I thought it was the best way to combine my love of international affairs with my knack for statistics and research. I got accepted, moved across the country with my new husband, and started the program.
And it was totally the wrong fit.
Academics do important work and the methods training was an exhilarating challenge, but political science research felt too removed from the action. Additionally, I realized that academic careers require a great deal of time investment up-front. It is completely achievable in balance with family (my advisor was an involved mother with four children), but beyond your family and work there is time for little else. For at least 12 years it is intense; even when your PhD is complete and you have tenure it is a somewhat flexible but demanding job. I loved political science, but I wanted a family, and to have time to exercise, and cook, and paint and do whatever else my heart desired. I wasn't ready for it to be my whole life, so I left.
I took a research job for a few years that paid well and was in my field, but had no opportunities for advancement. I had my first daughter and cut back my hours to part time. And through it all I had the sense that there was more out there for me, beyond my dead-end research job and motherhood. I felt I had lost that part of myself that connected with other policy nerds at Model UN and discussed New York Times stories and election debates with my fellow students.
I couldn't see my way ahead at all, I was just a sleep-deprived, disappointed young mother, conflicted and directionless. I had a husband with a job and a young child – joining the Foreign Service or moving to Geneva to work for the UN were not practical choices given my circumstances. It felt like what I wanted was impossible – one foot solidly in the policy world and one foot firmly entrenched in a well–rounded family life.
And then, one day, I started looking at a masters program online, much like one longingly researches vacations they have no immediate intention of taking. I brainstormed out loud with my husband, who was supportive, but concerned about the demanding schedule (a full-time day program) and my guilt over leaving our daughter so much. I felt defeated, he was right, that program would not work for us. And then I checked another nearby university with a similar program – but their program was offered in the evenings for professionals.
I applied–with my 5-year-old GRE scores that were barely within the expiration limit from my PhD application round years before. I got in; I prayed about; I worried about it. We moved into student housing, and my daughter started part-time childcare. It was all such a whirlwind and at those first orientations and classes I felt like I had found myself again. And I was a better, more experienced, more grounded student and researcher with some life experience under my belt.
I worried all through grad school about how I would find the type of position that was interesting and fulfilling but gave me the work-life balance I craved. One of my favorite sayings is "The harder I work, the luckier I get." I believe that. I worked hard in my coursework and during my second year took on an assistantship at a university research center. The hard work paid off and when I graduated my boss offered me a three-quarter-time position doing policy research.
Now I focus more on state and local issues than the international ones that drew me into the policy world as a young woman, and I love it. When I go to a meeting up at the state legislature or with a client, I feel that same energy and high I felt when I debated in Model UN in high school, only this time it's the real world and what we're discussing affects people's lives in a concrete way.I never could have planned out this path if you'd asked me to at age 18, but I feel like now, at age 30, I finally found what I was looking for.
Anna is a researcher and self-proclaimed policy geek. She recently completed her Master of Public Policy from the University of Utah with a certificate in Demography and received her BA in Political Science from Brigham Young University. She currently works as a Research Associate at the Center for Public Policy and Administration. When not reading, talking or writing about policy, she enjoys cooking, spending time with her family, and reading the latest pick for her book club. You can also find her geeking out over crazy talented acapella groups, well-written television, and really impressive data visualizations. Anna is married to her software engineer husband, Joe, and they are raising their beautiful and hilarious daughter, Everly.