Clearing Your Financial Path to College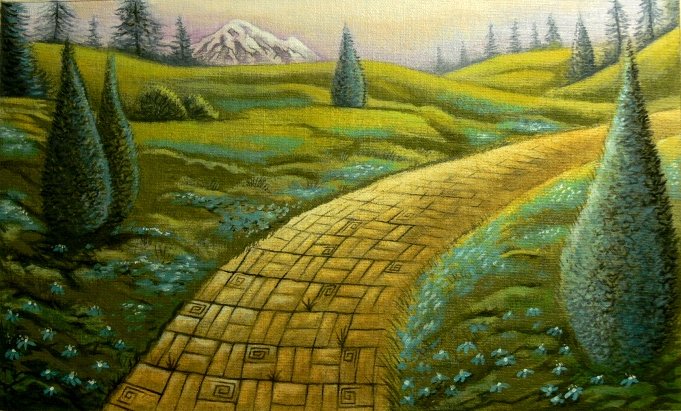 by Kelli Sauvé
My path to continuing my education became clear while I was vacationing in New York City.  I was visiting my cousin and it just so happened that the singles group had a camping trip planned during my stay and so I joined them. While sitting around a warm fire in a beautiful outdoor setting, the bishop of the ward gave a fireside focused on the importance of lifetime learning and education. His remarks were centered on the phrase, "The glory of God is intelligence" from Doctrine and Covenants 93:36.  As I listened to his words, I received clear direction and a confirmation that it was time for me to return to school (after a 4 ½ year break).  I was 29, living and working in Portland, Oregon and generally happy, but there was still that nagging reminder that I hadn't finished my degree and my personal deadline of age 30 was fast approaching.  Even though I knew that I needed to return to school, I had to take some steps to financially clear my path. If you're planning to return to school, it's possible that you may have to take similar steps.
Reset Your Priorities
It was a big step for me to return to Utah, but it allowed me to move back in with my parents to save on expenses (thanks mom and dad!). I went from making a modest but decent salary to working three very part-time jobs to cover expenses while in school.  It was definitely a big adjustment to live the poor college student life and reset my financial priorities to fit my student lifestyle, but my priority of avoiding unnecessary debt outweighed my priority of living on my own. While not everyone may be able to cut expenses by moving in with their parents, it's important to consider what priorities can be changed to make your top priority—attending school—a reality.
Be Creative with Money Sources
It may not be the easiest thing to do, but working, even part-time, during college can have big payoffs if you manage your money and time wisely. You may have to be creative in what you do for work. There are a number of flexible job opportunities for college students such as working in on-campus work-study options, at restaurants/cafés on campus or in the community, in retail, as a tutor or fitness instructor, in computer lab techs, or as library staff, etc.  Not only did part-time work provide me with money, but I also found that with a busier schedule I was more productive because I didn't have time to procrastinate.
Use Student Loans & Scholarships
You may not make a lot of money at a part-time job but you will in turn lower your student loan balance by using money earned for your basic needs and keeping the student loan funds for tuition and books only.   Granted, you may need to use some of these funds for housing as well.  If possible, try not to.  Another thing to consider is how the amount of your student loan balance compares to the average starting salary in your field.  Be careful not to borrow more than your future salary can handle.
Take some time to research scholarships and grants for which you may be eligible.  If you don't apply, you'll never know if you were the perfect recipient.  Every year, scholarship money goes un-awarded because people don't apply.
It's important to note that there are different types of student loans some of which cannot be consolidated together.  Your financial aid officer at your college or university will be a good source of information and direction as you develop your own plan for student loan repayment.  You may be eligible to have a portion of your student loans forgiven simply by entering a specific career field or accepting employment in a particular geographical area in need of your educational background and skills.
You're Worth the Investment
I'll never forget what one professor said to me:  "You're investing in human capital, one of the most valuable things you will ever do."  That has stayed with me ever since.
As you clear your personal financial path to college, know that the sacrifices, the late nights and crazy schedules, and the financial investment are all working together for your good and will enhance your personal contribution to those you serve in your chosen career field and add tremendous value to your own life experience.