Daring, Not Shaming, Greatly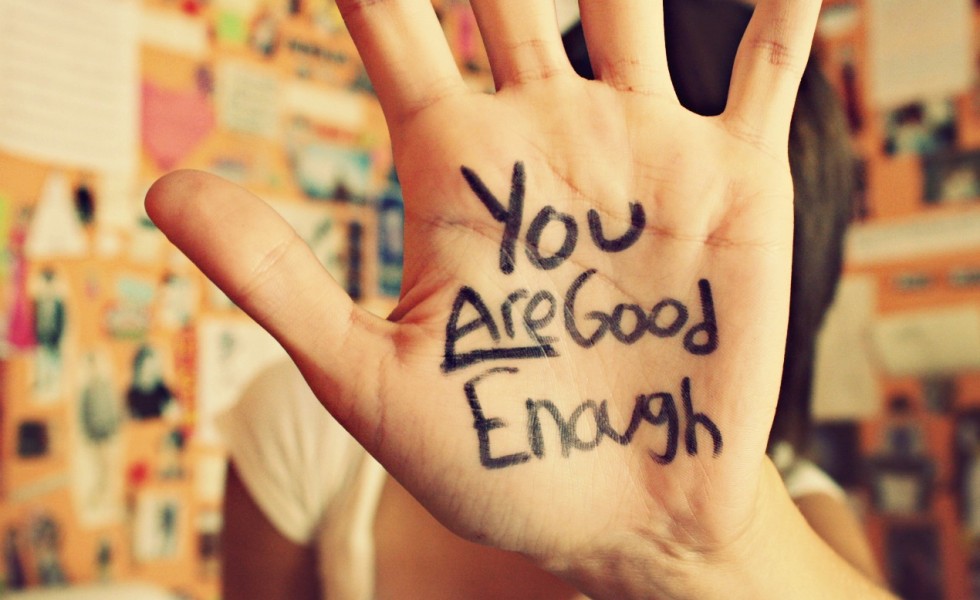 by Naomi Watkins
I recently finished reading Brené Brown's book Daring Greatly: How the Courage to Be Vulnerable Transforms the Way We Live, Love, Parent, and Lead. I first became familiar with Brown's work when I watched her TED Talk about vulnerability and found it insightful. And her book? It was gut-wrenching, like I'm on the ground, gasping after attempting a gazillion push-ups—good for me in the long run, but so painful in the moment.
I'm still re-reading and wrapping my mind and heart around the concepts Brown discusses, and I'm convinced that implementing these concepts in my life will be a lifetime effort. Brown's overall point is that in order for us to dare greatly, or to be truly vulnerable, we must combat our feelings of shame, feelings that are supported and contributed to by our shame-prone society. She explains that shame is an "intensely painful feeling or experience of believing that we are flawed and therefore unworthy of love and belonging" (p. 69).
Mormon culture adds an additional layer to shame heaping—one that sometimes competes with expectations set by mainstream culture. Our LDS cultural expectations are often tied to supposed levels of righteousness. Married in the temple at a respectable (young) age? Doing well! Give birth to lots of children? Excellent! Husband works a good-paying job that allows you to stay home? Even better! High-profile leadership calling (for your husband)? Super righteous! Skinny and hot, but modest? Perfection! Super clean house and nurturing personality? Celestial kingdom!
I am quite aware that in reality none of these things equate to levels of righteousness (or vice versa) and that our doctrine actually defies this line of reasoning. However, LDS cultural expectations present a one-size-fits-all narrative for both women and men. And sometimes, we incorrectly confuse these cultural markers as signs of our self-worth. In turn, we sometimes use these cultural markers as a way to measure the worth of others.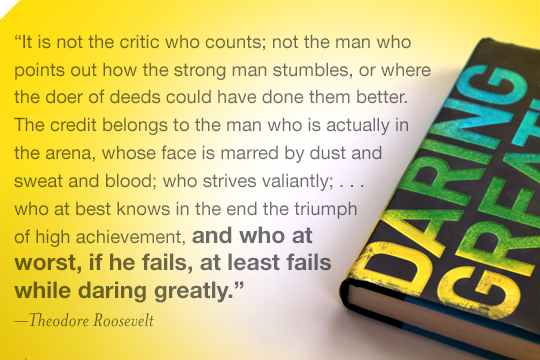 Brown shares that self-worth is not what we have produced or created or achieved. "If you're wondering what happens if you attach your self-worth to your art or your product…You've handed your self-worth to what people think" (p. 64). I know that I personally struggle with this, especially as one whose life has not followed the cultural script.
I feel shame surface when I think that there is something wrong with me because I am not married or because I may never have children. I see shame manifested by mothers who work (outside the home) and those who are stay-at-home moms because both groups feel they don't measure up. I see it take hold when women who are returning to school or work after time away feel that they are inadequate to the task. Have we confused our self-worth with our achievements? Are we using the yardstick of others as our measure? Brown explains that "when our self-worth isn't on the line, we are far more willing to be courageous and risk sharing our raw talents and gifts" (p. 64). Our doctrine teaches us in whom our self-worth should be centered. We are daughters of our Heavenly Parents. But as Nan shared earlier this week, sometimes it's difficult to really comprehend the scope of our divine nature in tangible terms and so we use these substitutes to gauge our worthiness and that of others.
Brown shares, "When we feel good about the choices we're making and when we're engaging with the world from a place of worthiness rather than scarcity, we feel no need to judge or attack" (p. 230). I know that the shame I direct towards myself and others is minimized when I am grounded and firm in my personal choices and decisions, and when I have spiritual confirmation that I am enough. One of the truly awesome aspects of being a child of Heavenly Parents is that They operate from a paradigm of abundance. We are more than enough—believing and living that truth for ourselves—and in regards to how we treat others—is the challenge. While we can't control the shame heaped on us by others, by their comments or impolite questions, we can minimize the shame we heap on ourselves.
It may be one of the best life skills we learn.