Career Day: Hairdresser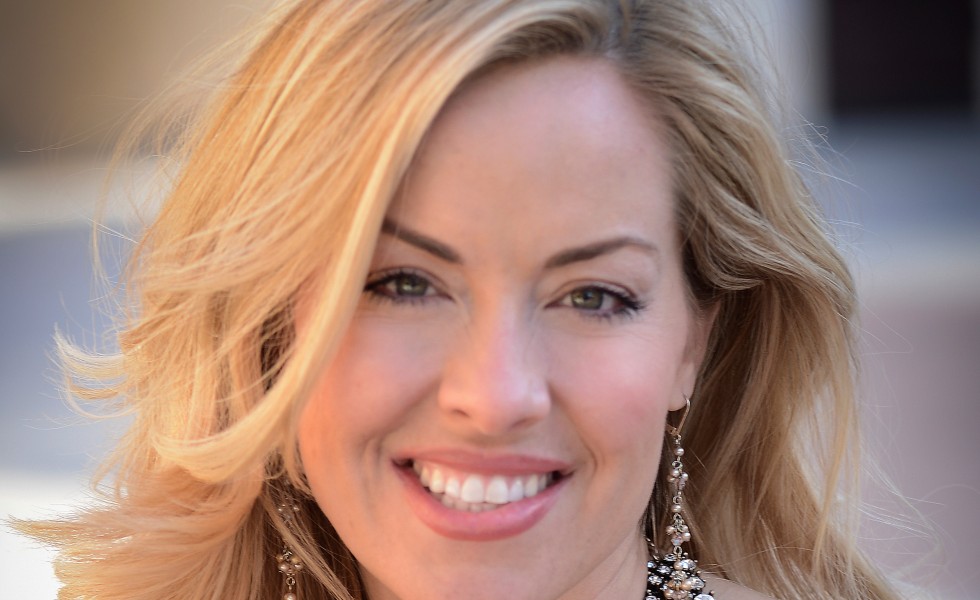 Tell us a little about yourself and about your job.
My name is Christie Somers. I currently live in Salt Lake City. I grew up in Washington DC and graduated from high school there and promptly moved to Provo, Utah to go to beauty school. As soon as I was done with beauty school, I wanted to go back to the East Coast where life felt normal. I looked at moving to Boston and DC but ended up falling in love with a salon in New York. I did a two year apprenticeship at a salon in midtown Manhattan called Cutler. When I graduated from my apprenticeship in New York City I stayed on at Cutler and worked my way up to be a senior hair color specialist.
What does your job entail?
I have the greatest job in the world! I spend three days a week in the salon where I cut and color people's hair. I basically get paid to hang out with my friends all day and make them the most beautiful versions of themselves. My brother once called me a Dr. Phil for your hair. On the days that I'm not in the salon, I spend a lot of time doing hair and make-up for photo shoots. I get the models ready for either the photo shoots or commercials depending on what we are doing that day. With photo shoots, I end up traveling the world depending on what location we're shooting at. I also do a lot of hair and make-up for weddings which also takes me to a lot of interesting places.
Why did you want to become a hairdresser? When did you know it was what you wanted to do? What drew you to the profession?
When I was in high school in Washington DC, I started working at a retail store when I was 14 or 15. By the time I graduated from high school I was a personal shopper and clientele specialist. I originally moved to Utah to go to college but one day I was talking to my aunt who owns a salon, and she asked me what I liked so much about being a personal shopper. We got to talking and she suggested beauty school. She said it would only be a year and thought that I would enjoy the same aspects about beauty that I enjoyed about being a personal shopper. She was right! I really love working with women all day and helping people feel more confident and more beautiful. I've always loved fashion but never really wanted to be a designer. Hair and make-up were a great segue into the fashion industry without having to be a designer. I also love that I get to talk to all kinds of different women all day long. Generally, I get to spend two hours with each client so I really get to know and love my clients.
What kind of education/training is required? What skills/personal characteristics are important to have/develop?
In order to be a hairdresser, you have to complete cosmetology school. The hours vary from state to state, but with every state, you have to take written and practical board exam in order to be licensed. You need to have a cosmetology license in order to do hair. In my opinion, it is also important to do an apprenticeship post beauty school. That's where I really honed and developed my skills. In the beauty business (especially doing hair), you have to be able to talk! You spend most of your day talking and giving unsolicited advice. More practically, it is important to have a creative eye and know how to execute that creativity. It is important keep up on fashion and trends but also you need to really understand what colors and styles look good on people. Your clients are relying on you to know what will work for their face shape, lifestyle, and hair texture.
What kind of job opportunities are there in your field?
I think you can really do anything you want in the beauty industry. Just in my own career I have done countless, different things. I've worked on Fashion Week in New York City. I've done makeovers for TV shows and magazines. I've worked on the presidential campaign doing Mrs. Romney's hair and make-up every day for six months. I've worked in Manhattan and I've worked in a salon in Utah. I have also done a lot of work on commercials and weddings. It all depends on how hard you're willing to work and what you want to do. It's totally up to you what opportunities you have.
What is the best part of your profession?
I think what is unique about my job, and also what I love the most, is that I get to sit down and talk to women all day long. Whether it is women, the salon, people out on photo shoots, or just my friends that have me do their hair. I love being able to pick their brains.  I develop a very close relationship with all of them. I also love that I help them feel more confident and beautiful. It really is the best job in the world!
What is the worst part of your job?
The worst part of my job is standing on my feet all day! I say that but I don't know what I would do if I had to sit behind a desk all day. My body gets achy and sore by the end of a long week but I wouldn't trade it for the world.
What's the work/family/life balance like?
The great thing about being in the beauty business is you can cater your schedule to fit your life. One of the reasons that I wanted to be a hairdresser in the first place was because I knew it would be something that I could do once I had children. In my 20s I worked about 60 hours a week. Now that I'm in my 30s and want to have a better life balance I've slowed down.
What is the biggest misconception people have about your job?
I would say that people assume that hairdressers are not intelligent and that they go to beauty school because they can't go to college. My own family (an East Coast family) had a few concerns when I told them I was going to beauty school, but quickly realized that it is one of the best professions in the world. My brother, who went to many prestigious universities, always teases me that I'm the only person that makes him question having gone to college.
What opportunities have you had because of your education and profession?
I certainly never thought I would end up on a presidential campaign. I don't know if that is something that you can attribute to having worked in the beauty industry, but it's certainly not something that I ever anticipated. I have always been interested in politics, having grown up in DC, but never wanted to get into politics as a job, so it was funny that I ended up smack in the middle of a political campaign. I'm just glad it was doing hair and make-up. When I had really hard days on the campaign, I used to call my brother (who also works in politics) and he would tell me that I was the only one on the whole campaign getting kudos from the press because of how beautiful and put together Mrs. Romney looked. Even the HuffingtonPost gave me high marks!
What stereotypes or criticisms have you faced as an educated Mormon woman with her own career?
I would say the biggest stereotype that I faced in my career was the assumption that I wasn't educated. It's an insecurity that I had myself but also one I seem to have had to disprove with a lot of different people. I can't tell you how many comments I've in endured about how surprised people are when they find that I am intelligent and articulate.
What spiritual guidance have you felt as you have pursued your education and developed your career?
I'm generally a pretty impetuous person and so I don't know how prayerful any of my career decisions have been. I have been blessed to be very driven in my life and when I make a decision I tend to go after it before I even think about the implications. I don't know if that's a good or a bad thing, but it is created a lot of opportunities in my life. I have had an immense amount of peace and the ability to go forward when I've had really hard situations come up in my career.
I definitely think that God is watching over me, especially in my career. I moved to New York when I was 19 and then left New York to move to Utah (to be with my family) when I was at the top of my game and doing lots of interesting things in my business. He's blessed me with a lot of great opportunities and given me the ability to be strong and resilient in the face of adversity.
Any other thoughts, advice, or stories you'd like to share with other women? The only advice I have is to work as hard as you can for what you want in your life. Don't be afraid to do things even if they aren't your job. A can-do attitude will get you a long way in life and will give you a lot of amazing experiences you never thought you would have. Learn as much as you can from everyone that is around you. So far life has been a crazy beautiful journey for me because of the people I've been surrounded by. I love all the diversity that is around me all the time and enjoy learning from everyone I know.
Visit Christie's website at www.christiesomers.com