Career Day with Neylan McBaine
Posted on August 25, 2014 by AMW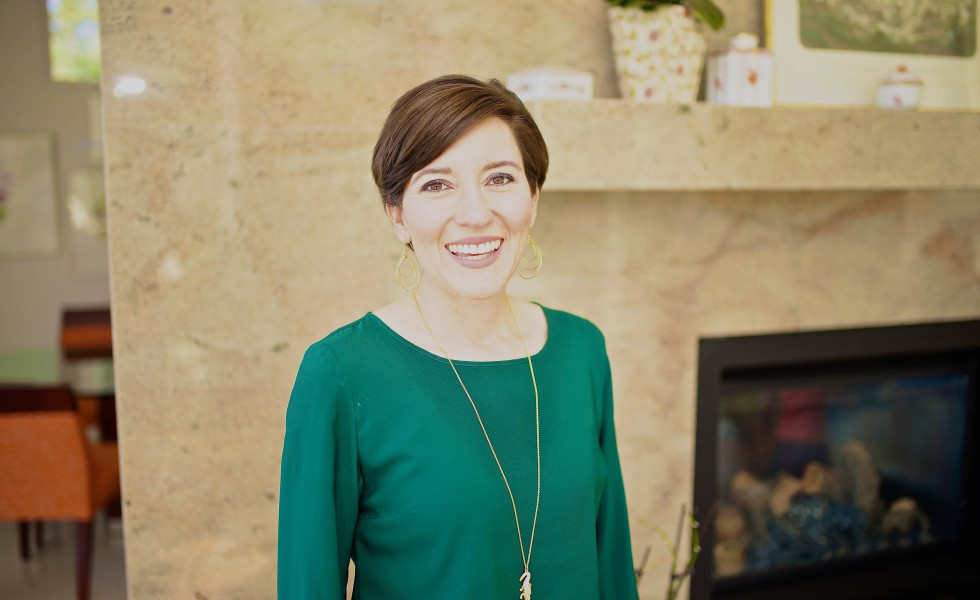 Neylan McBaine, founder of the Mormon Women Project and brand strategist, discusses her job and her new book, Women at Church: Magnifying LDS Women's Local Impact.
Tell us a little about yourself and about your job. 
I was born and raised in New York City and always thought I would do something in the arts since my mom was an opera singer and I performed on every stage at Lincoln Center before I was 12 years old. I attended Juilliard during high school as a pianist, and continued studying music in college at Yale. I even co-founded the Yale College Opera Company! But after school, I turned down a doctoral program in musicology at Columbia to go to San Francisco with my new husband. I applied for sixteen jobs at San Francisco Opera, San Francisco Symphony and various other arts organizations there, and no one would have me. Arts administration is a tough business to break into in a major city. So I took the job I could get, which was in public relations at a hot dot com startup. I worked in Silicon Valley in PR and marketing for seven years before going to Boston for my husband's graduate school. I still dream of running an arts organization though.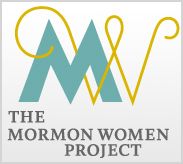 When my family moved from Brooklyn to Salt Lake City five years ago, I had three small children and wasn't sure when I would work again. I founded the Mormon Women Project while we were in Brooklyn, which is a continuously expanding digital library of interviews with LDS women from around the world. That kept me busy, as we posted an interview every week. It also led to speaking and writing engagements about Mormon women, which I loved. Significantly, it also led to a call from Bonneville Communications, the agency owned by the Church that works with the Missionary Department on Mormon.org and the I'm A Mormon campaign. This was at the very start of the I'm A Mormon campaign, and Boncom invited me on to help with that campaign and several other projects. What was funny was that when they invited me in to interview, they knew about the Mormon Women Project, but the didn't know I had 7 years of Silicon Valley marketing experience! I think they were pleasantly surprised! I am now a brand strategist for Boncom and have been here for four years.
I should mention here also that I have always loved writing. I kept a comprehensive journal from the time I could read (my first entry was, "Today I read the Giving Tree all by myself") to well into my married years. I majored in English at college. I ghost wrote many articles and speeches for my mother, who presented lots of firesides while I was growing up and was a go-to for Mormon essay compilations. And when the arts administration positions didn't pan out, I freelanced as a music critic for many years in the evenings, writing CD reviews for all of those many media sites in the early dot com days. In the few years I was home full time with my kids, I self-published a collection of personal essays called How to be a Twenty-First Century Pioneer Woman. So I've always sort of fancied myself a writer, but I guess with an officially published title under my belt, which we'll get to later, I can now fully claim that title.
What does your job entail?
I like to describe my job as doing the cerebral work before the creative begins. So, when we have a new client or a new project, I am responsible for answering questions like, Who is the audience? What message do we want to share with them? What is the most effective way to share that message? What do we want the audience to do? I either do qualitative and quantitative research myself, or else work with our in house research team or external research teams. I work with the client to really understand their vision of their product or service, which is often harder than it sounds because teams usually have different understandings of what they do. I create guideposts for the clients: mission statements, competitive positioning, audience segmentations, and then all of that culminates in creative briefs that allow our internal creative team to take clear directions and create a campaign or product from them.
It's a process of seeing the big picture through the trees, even when the clients themselves can't see where they really want to go. I'm responsible for taking a dispassionate look at the client's offering, the competitive landscape and the market opportunity and giving the client the best possible solution for thriving.
What skills/personal characteristics are important to have/develop? 
I've developed my skills from simple on the job training and intuition. I had some wonderful mentors in San Francisco that helped me understand marketing to be an analytical art form, rather than just flashing banner ads in your face. Today, marketing is endlessly creative, not in the sense of design, but in the sense that we have so many channels and creative ways to get a message across. Marketing today makes use of traditional advertising (billboards, print, etc.) but also the whole range of digital opportunities, video, digital product development, social media, events, promotions, online community-building, crowdsourcing… It's endless.
My husband went to business school so I know that business school is helpful for some marketing careers. And now that I work at an agency, I wish I had had some prior experience in other agencies, since agency life is very different than being in-house at a company's own marketing team. But I continue to believe the most important education is from being at the best companies and having the best managers and trainers that you can find.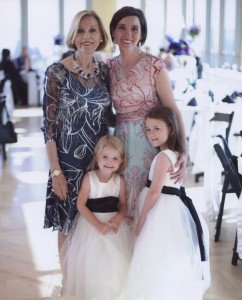 What opportunities have you had because of your education and profession ? 
As I mentioned, my job at Boncom is a direct result of my founding the Mormon Women Project. So my job in itself is an opportunity I would not have otherwise specifically sought. But the Mormon Women Project is a result of an unusual childhood in the Church: I was the only child of a part-member family (my father was baptized but completely inactive), raised in New York to a professional mother. The Mormon women in my childhood were remarkable. Sure, there were the professional women, but in New York in the 1980s and 90s, if you were Mormon in New York you were there for a particular reason and you had to show a lot of grit and ambition to make it. So even the young newlywed Young Women leaders I had were tough and tenacious. The Mormon Women Project was my way of trying to share the experience of knowing and admiring these women with other Mormon women who might not have access to similar role models.
I'm in the rare position of having my professional life blur into my volunteer pursuits. In my work for Boncom, I work with many church-related clients – brands and organizations that also fall under the Church umbrella. This helps me keep my pulse on the thrust of Church culture, and network with people who are working hard to strengthen the Church. The Mormon Women Project opens doors for me with new clients who have sometimes heard of it, and conversely, I sometimes network into women who can help with the MWP through my day job. I'm immensely grateful to be in a work environment that supports my volunteer efforts. My daily conversations with coworkers about the Church and gospel topics gives me greater time to think and more insights than I would have in another environment.
What stereotypes or criticisms have you faced as an educated Mormon woman with her own career?
I grew up with a mother who had an international career, one child and was not married in the temple. But she was revered in church culture and was supremely confident in her choices. I saw her derided a handful of times as I was growing up, mostly for only having one child (which was not a choice she made intentionally in the days before IVF), which was painful to her, but she just always knew she was using the gift God gave her.
I recognize that I may defy stereotypes for some who think Mormon women only stay home with a gaggle of kids, but for me I've actually had to struggle with the opposite pressures: my choice to stay home for a few years with my kids really made me feel inadequate and self-conscious around my extended non-Mormon family and peers. I often struggle with feeling like I should be much farther along in my career than I am. But that's simply a result of my upbringing and what I was raised to do. My parents were appalled when I got married at 22, even my Mormon mom! We each do what is right for us. The Church is way too big and diverse these days for anyone to imagine there is one way to choose the right.
I do have to share one of the few times someone at church has called me out on being a working mom. We have a fantastically sweet elderly man in my ward who, one time after I made a comment while teaching Sunday School referencing something from work, said to me after class, "Sister McBaine, am I to understand that you're employed outside the home?" And I just put my arm around him and said, "Why yes, Brother Smith, and in fact I work for the Church!" I think I shocked the poor man!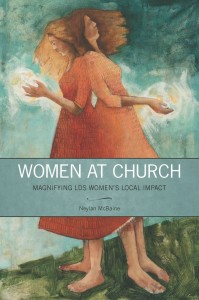 Your new book, Women at Church: Magnifying Women's Local Impact, addresses the need to change the practices and culture surrounding the treatment of women and provides an overview of positive changes made by wards and stakes. How do you think these changes will affect how working women are perceived by other LDS members?
In one section of the book, I discuss how paying attention to the professional or educational pursuits of women in our wards and stakes could open doors to using them in more visible, effective ways. We sometimes call on men's professional skills for help in administering Church affairs; we could do better doing the same with women. For example, in my ward, the bishopric gave a fifth Sunday presentation on how to use the Church's social media tools, but I was not asked to participate in any way. That was hurtful to me, since I am up to my eyeballs in that stuff in my professional life. On the flip side, I include an example in the book of a financial services professional in New York who was asked to be an unofficial auditor, working with the stake financial clerk. She loved having her professional experience recognized and used for the good of the Church.
That's all by way of saying that I hope an increased awareness of how our women can contribute at church will lead to women's professional and educational experiences being more valued. When those experiences are more valued publicly, I hope perceptions of those women will broaden and become more valuable too.
How do you think these proposed changes will empower women to pursue educational and professional goals and ambitions?
One of the premises of the book is that, for 21st century women, our lived experiences in the world are diverging rapidly from our lived experiences in the Church. This is simply because institutions like schools and workplaces work to have gender distinctions not exist, which is a different ideal than even a short 50 years ago. But at church, those gender distinctions are very real. That can cause some cognitive discomfort for some women as they try to reconcile those different ideals. But we see the institutional church taking active steps to tell us as women that the world's way is not all wrong, that there is some good in it. We're told to get as much education as we can. To magnify our potentials. There are efforts on the general institutional level to make women more visible at general conference, in the Ensign, in the mission field, in leading their families, and to establish female leaders as doctrinal authorities and not just figureheads. All of these things suggest that we are to take the best that the world has to offer, to celebrate the abundant opportunities available to women. The institutional church could be sending a different message; it could be telling us to run away and stay firmly entrenched in complete gender division. But it's not.
So I think that as men and women are encouraged more to work cooperatively together in the Church setting – not just through my book but in the extensive work of Elder Ballard on the subject and through talks like Elder Oaks' at the last general conference – our women will less often feel the insidious and tacit pressure to resist ambition. If women feel seen, heard and used in their institutional church experiences, I hope they will that support translate into their broader life choices.
How have you felt spiritually guided or prompted as you have pursued your educational and professional goals and pursuits?
Oh wow, this is a huge question for me. You know, I'm not the kind of person who takes a day out of life to fast and meditate about a dedicated thing. I'm more the type who has questions that I'm constantly sending up to heaven and I kind of look for open doors and answers in my daily interactions as I plow ahead. That said, there is one prayer I have repeated as a mantra ever since I was growing up in New York: Father, use me. One thing I love about Mormon women is that so many of us have this same prayer. It's amazing the dedication Mormon women have to the Church.
I feel like my prayer has been answered and continues to be answered. I feel like everything I've done has prepared me not for any one great thing, but just to use my "cultural bilingualism" for the benefit of the Church in myriad ways. I speak "the world" from living in New York, San Francisco and Boston for 32 years, and I speak "the Church" from being a life-long Mormon. There are more and more people in the Church today who have similarly cross-cultural experiences, which is fantastic, but I'm grateful that my own experiences seem to be of help to others.
There have been a few times I've had real light-bulb moments that have directed decisions, and those few moments have made all the difference: when I knew I needed to go to Yale, when I knew we needed to move to Utah, when I first clicked on Mormon.org and knew I needed to work on the project, when I knew what I wanted to say in my 2012 FairMormon address, and when I knew I needed to write the book.
Any other thoughts, advice, or stories you'd like to share with other women?
Making choices from a place of self-awareness and confidence in our standing with the Lord allows us to own those choices. In interviewing and talking with hundreds of Mormon women over the past several years, I've tried to find the common thread that runs through the remarkable women I've met. The only thing I've concluded is that truly owning a decision – whether it be staying home with children or going back to school or pursing a career – can only come from a place of confidence and spiritual peace. We get those by knowing in our hearts that our motivations are pure and that the Lord is not only approving but encouraging us to move forward. Focusing on these priorities, we can celebrate together what Mormon womanhood feels like, even if it doesn't always look the same.