Career Day: Employee Benefits Attorney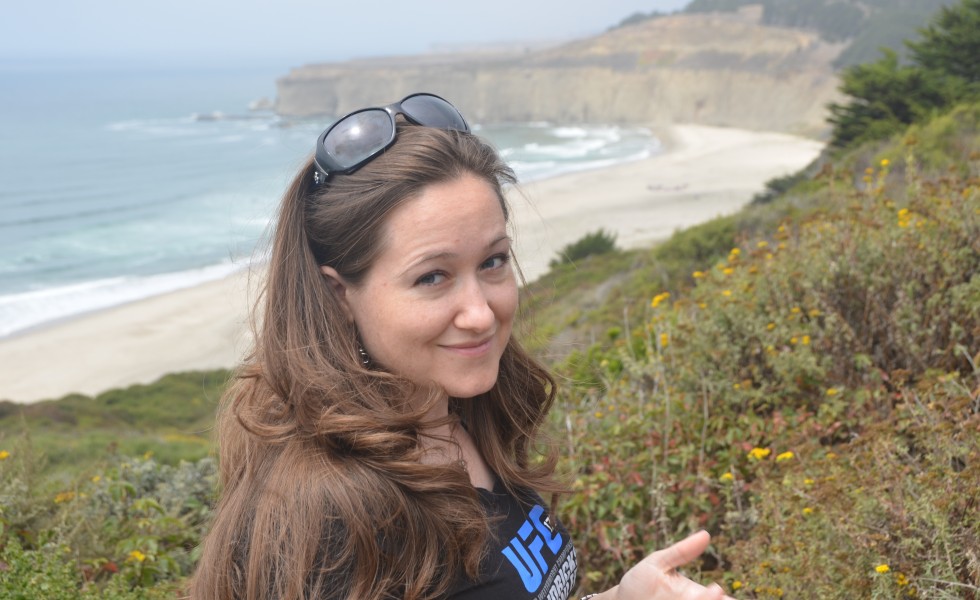 Tell us a little about yourself and about your job.
My name is Rebecca, and I recently moved back to Salt Lake City to take a job as in-house legal counsel for Deseret Mutual Benefit Administrators. I attended BYU for both undergrad and law school. After law school I moved to Chicago and then to Washington, DC to work at law firms as an attorney specializing in employee benefits. After practicing law for 5 years, I burned out and spent some time working in a management role with an international development company in Washington, DC.
What does your job entail?
I love the variety of my current job. My main role is to ensure that my company's retirement plans comply with the ever-changing legal requirements. This is a very technical area of the law so I spend a lot of time researching laws, regulations and government agency developments to be sure our retirement plans are up to date and meet all the legal requirements. I'm also responsible for reviewing and negotiating contracts with our service providers (for example, hospitals, consulting companies and our 401(k) record keeper). One aspect of my current job that I really enjoy is the interaction I have with the senior management, managers and staff at my company. I also work with specialized attorneys locally and nationally who provide expertise when I need to address very technical legal questions about our retirement plans.
Why did you want to become an attorney? When did you know it was what you wanted to do? What drew you to the profession? 
I completed an undergraduate degree in social work and always expected to attend graduate school and become a therapist. During my last year of undergrad, I interned with the Provo Juvenile Court Drug Court Program. My internship helped me realize that my personal strengths and interests were a better fit for policy and legal work than individual therapy. I took a year off to work and applied for law school. Once I finished law school, another attorney and mentor at my first law firm suggested I consider joining the employee benefits group because specializing would give me more control over my hours and lifestyle in a big law firm environment. I took his suggestion without really understanding the (positive) long term implications. I also liked the idea of practicing in employee benefits because, generally, this area of the law is focused on helping people with retirement savings and health benefits. I wanted to practice a type of law I felt had a positive impact on people.
What kind of job opportunities are there in your field? 
Many large and mid-size law firms have at least several employee benefits attorneys. A number of companies that provide employee benefit related services (for example, health insurers and third party administrators) also hire teams of in-house attorneys. The Department of Labor and the Internal Revenue Service also hire a lot of attorneys with employee benefits expertise. Finally, especially in Washington, DC, there are a number of policy-related positions that are a perfect fit for attorneys familiar with retirement and health insurance laws. For example, I have friends who work for the U.S. Senate Committee on Health, Education, Labor and Pensions and friends who work for trade associations that provide policy input to the U.S. Legislature and companies across the nation.
What types of jobs have you had within your profession?  
I spent the first two years of my career as an associate with a large Chicago law firm. It was a great way to start out. I worked with brilliant attorneys and as a benefits specialist I got to work on both litigation and transactional issues (mostly mergers and acquisitions). I enjoyed the work and I learned an attention to detail and a degree of professionalism I really value. However, because I worked nights, weekends and holidays I decided I wanted a change of pace. I spent three years at a smaller boutique firm in Washington, DC. Again, I worked with brilliant attorneys and enjoyed the opportunity to really focus my legal work in one specialized area. Ultimately I burned out after 5 years of tracking billable hours and feeling like I didn't have a life outside of the office.  At that point I "reinvented myself" and took a job with an international development company.  Most recently, an in-house counsel job opened up at a company in Utah. It was a perfect fit for my specialized skills, including the management experience I picked up when I stopped practicing law.
What is the best part of your job (or profession)? 
I like the problem-solving aspect of what I do. Every day I am asked questions that have a very real impact on people's retirement savings and on the company's ability to provide important services. Often answering a question requires looking at law, government agency guidance and at our company policies and procedures. I love working through these legal questions and coordinating with others on my team to identify and implement solutions that have a long-term positive impact on people.
What is the worst part of your job (or profession)? 
I sometimes struggle with the stress of knowing important and potentially costly decisions are made based on my advice and legal reasoning. Often, there aren't easy or entirely clear legal solutions to the questions that pop up. I have to provide the best advice I can while knowing there is a risk in taking the proposed course of action. For some issues, I've spent weeks worrying about the best course of action and the risks associated with each possible solution. It's a lot of responsibility and really tests my confidence in myself. Luckily I have a very supportive boss and good outside legal resources to help with particularly complex problems.
What's the work/family/life balance like?
My current job offers an amazing work/life balance. It's the main reason I left DC to come back to Salt Lake City. I work hard and there are times I stay late and go in early but I generally have a good balance and control over my schedule. I'm not married and don't have children so I haven't had the challenge of balancing family responsibilities, but my current job does allow me to leave for the evening and spend time with friends. I've also been able to take time off to travel, which is very important to me. I appreciate my current work/life balance because my experience with law firms was very different. When I worked at my first firm, we had conference calls on Christmas, I regularly stayed at the office late and worked weekends and I canceled a vacation when a work project started earlier than expected.
What is the biggest misconception people have about your job?  
People think that as a lawyer I will know the answer for any legal question. I've been asked questions about landlord/tenant, criminal, contract and tax law that I can't answer. That said, one reason I like being an attorney is that I learn something new every day and I have the skills to do the research and find answers.
What opportunities have you had because of your education and profession (that you might not otherwise have had)? 
Going to law school opened up the opportunity to live in Chicago and Washington, DC. Just living in those cities gave me professional and life experience that I would never have had growing up in Utah. I made friends and professional connections that will always be important to me. I have been invited to join and contribute to professional associations and to speak to groups about my career choices.  All of this "life experience" has been an important part of my professional and personal development. At the same time, leaving Utah and moving to new cities where I met so many new people also gave me an opportunity to introduce my friends to the positive impact the gospel can have in our lives. In many cases, I was the first Mormon many of my friends had met. It was a great responsibility and a great opportunity.
What stereotypes or criticisms have you faced as an educated Mormon woman with her own career? 
I've encountered people who assume I've never married because I prioritized my education and career above having a family (I don't think this is the case but it seems to be a common assumption). I have also had experiences at every job where I felt limited, overlooked or undervalued because I was a woman (I've encountered salary differences that seemed to be based on gender and worked at a firm where male associates were encouraged to attend trainings and join professional associations but the same level of training/support wasn't extended to female associates). But overall I have found that most people I encounter are incredibly supportive of my career path and value the contributions I can make because of my education. I worried that moving back to Utah I would find more criticism of my career and education choices and that I might be limited as a woman in the Salt Lake legal market. I have been pleasantly surprised at how well accepted and valued I am as an educated Mormon woman at work, in the larger employee benefits professional community, in my church congregation and in my social circles. I have found both male and female mentors who are invested in my professional development and success.
What spiritual guidance have you felt as you have pursued your education and developed your career? 
I realize that I am incredibly blessed in my education and career opportunities. Although I remember feeling guided to apply for law school and to submit a resume for a job in Chicago, I more distinctly see the Lord's influence in my life as I look back at my career path. I was blessed with excellent mentors, one in particular that suggested specializing in benefits (an idea I wouldn't have come up with on my own). I look back at what I thought was a somewhat random and scattered career path and realize that each job I took, city I lived in and professional connection I made have added up to get me where I am today. If I had skipped even one step on my personal career path, I wouldn't be as well qualified and well prepared for my current position. I know that left to my own devices I would have made different choices and likely would not be where I am today (in a job I love). I feel blessed to have a job that challenges me and that I enjoy and I am grateful for the various experiences I've had and the people I've met along the way.