The Other Side of Charity: An interview with Lorianne Updike Toler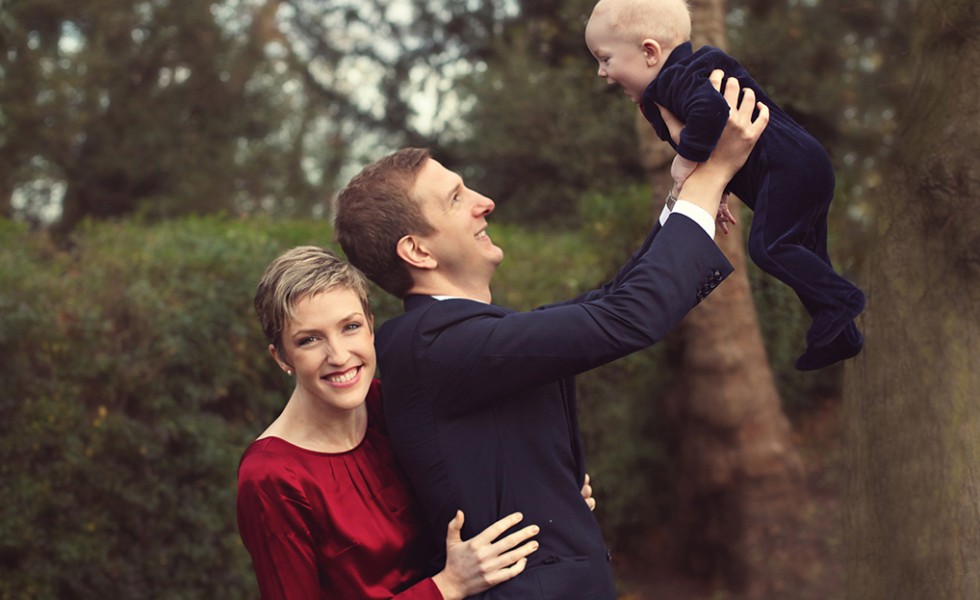 by Dianne Orcutt
As Latter-day Saint women, most of us are intimately and profoundly familiar with selfless love and service. We may not be perfect in our efforts, but as a general rule our lives are filled with a measure of charity to those around us, day in and day out. In her new book, The Other Side of Charity, author Lorianne Updike Toler explores the often overlooked, but powerfully transformative element of charity, receiving. She writes:
As it has been for me, receiving charity is often much more difficult for members of The Church of Jesus Christ of Latter-day Saints to allow and to have. The word charity often conjures visions of baking casseroles, making a quilt, or preparing personal hygiene kits for refugees in a cultural hall assembly line. Most of us remember Paul telling us that this action-charity is "sounding brass" (1 Corinthians 13:1) if done without the corresponding feeling-charity. This means acting in charity, without feeling charitable, may sound or look admirable, but is yet empty and hollow. Charity also avails us nothing in our spiritual quest to return to the Savior unless it is done with pure intent.
So it is also with receiving casseroles, quilts, or hygiene kits. Although we can go through the motions of graciousness and even feel real gratitude for such gifts, unless we charitably open our hearts to the gifts and their givers to receive them, we accomplish "nothing" in allowing the experience to draw us closer to the Savior (1 Corinthians 13:2).
As Lorianne carefully discusses in the book, learning to open our hearts to receive rather than simply accept or take can be challenging, but it can open us up to opportunities for meaningful spiritual progress.
Dianne: Tell us a bit about yourself.
LORIANNE: I am a mother and constitutional legal historian living in London with my husband and son, with a little girl on the way.
Dianne: What prompted you to write this book? Why do you feel this book is necessary?
LORIANNE: I had this book in my head for a while, and felt like I should record my experiences in being forced to receive help through various challenges – sibling deaths, major health challenges, parents' divorce. It was initially intended to be only for close friends and family, then a few friends who read the manuscript said that more people needed its message, as all have to receive at some point in their lives.
Dianne: What lessons from your book do you think are most important for women? Why?
LORIANNE: Latter-day Saint women are often strong – we have bold doctrine, and much is required of us by both our doctrine and by our culture. We often become overwhelmed, feel guilty, and resisting or resentful when it comes time for us to be still and know that God is, or to receive of His love and others' in various forms. This book provides solutions for that dilemma, helping women to know not only that it is OK for them to receive, but essential for their own and others' salvation.
Dianne: What spiritual guidance did you feel as you wrote this book? 
LORIANNE: Good question. I wrote this book slowly, 15-30 minutes a day, as part of my morning study. So it was part and parcel of my daily spiritual discipline. My husband carefully edited the book, and through his help, I attempted to make each section of the book spiritually compact, deleting or changing anything that did not invite the Spirit in a powerful way. Through this process, I felt as if I learned things from the Spirit as I wrote them down. Hopefully, that comes through to the reader.
Dianne: What did you learn as you wrote this book?
LORIANNE: That we need to not only embrace but run towards our pain. As we get to the bottom of it and feel a little of its breadth and depth, we better realize our need for the Savior who can then heal us. This process is the beginning of charity, as we learn its power by receiving it.
Dianne: You are married and a mother to a young son with a baby on the way. What support did you receive and how did you manage your time as you wrote this book?
LORIANNE: [Smile.] I actually wrote the entire book before I had a child, and made final edits in the last month of pregnancy (after returning from Libya for a month for work). It came out a month after my son was born. The real feat will be writing the next book—The First Side of Charity—with two!
Dianne: At Aspiring Mormon Women, our purpose is to support the educational and professional pursuits of LDS women. You are an attorney as well (a law school classmate of mine, in fact). How do you feel that your education assisted you in being able to write this book?
LORIANNE: I learned how to study the scriptures in much more detail in law school. I learned to synthesize gospel concepts across our standard works because I was required to synthesize legal concepts from multiple sources to determine the "black letter" law. I also learned a valuable study tool discussed in the book in preparing for law school – that of the counterpositive. Generally, however, one learns to think and write as they pursue their education—indispensible assets to a writer of any sort.
Dianne: Any other books or projects in the works?
LORIANNE: Other than my professional writing projects (just submitted something for a symposium at Cambridge) and my blog, I have a couple of religious books roaming around in my head. I mentioned one earlier—The First Side of Charity—but I have also toyed with the concept of writing on submission as a gospel principle, to both the Lord and one's husband. The first would compliment this book, and the latter would be deliciously controversial—always a draw. Deseret Book has indicated interest in both, so we'll see.
Dianne: Any final thoughts for our readers?
LORIANNE: One thing I pushed for with my editors was that I wanted to write a book a busy LDS woman could read in one sitting – three hours max. This is not designed to be a religious tome, but something that is practical and helpful for the busy young mother, the busy Relief Society president, the aging grandparent, or those struggling with disability or a loved one's death—all of us at some point.
**Lorianne will be stateside at the following events this week and next.
Book signing and discussion in Washington, DC
4998 Warren St NW Washington, DC 20016
July 10th at 7:30 p.m.
Book signing and discussion in Provo, Utah
4662 Brookshire Circle, Provo, Utah 84604
July 17th at 7:30 p.m.
Hardcopies of the book will be available at each of these events. **