Financial First Steps:  Where to Start as a Newly Single Mormon Mom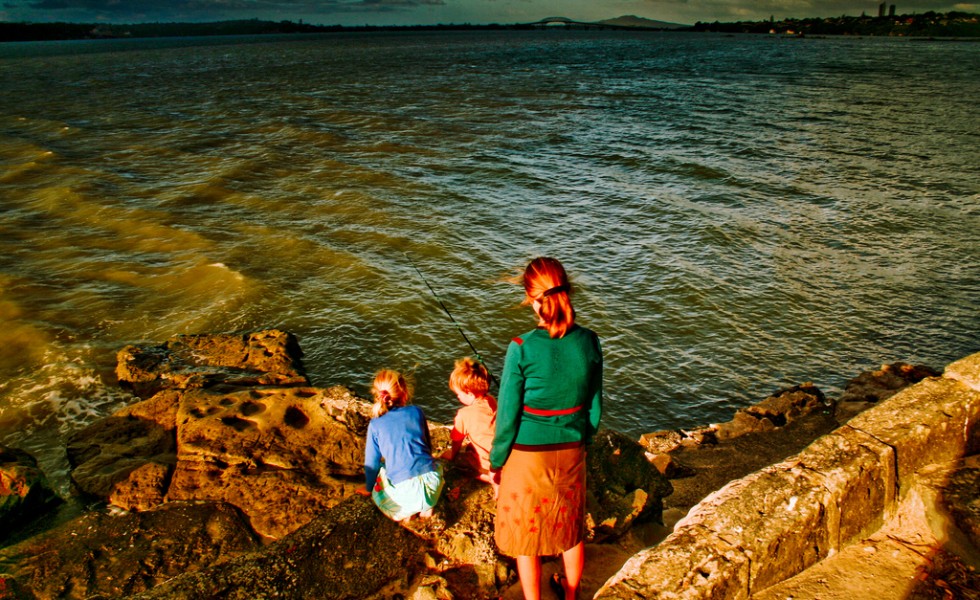 Image credit: Munah Ahmed
by Kelli Sauvé
As a newly single Mormon mom you are probably experiencing a lot of changes and have a lot going on with family, church and school schedules.  If you're lucky, there might be a little time just for you.
You are continually learning that things come up (more often than not) and a lot of the time your finances are stretched thin. The phrase "Robbing Peter to pay Paul" is one you may be a little too familiar with.
As Mormon women, we are counseled, single or married, to be self-reliant.  As we strive to do so, we will enjoy a better quality of life with our families.  "We become self-reliant through obtaining sufficient knowledge, education, and literacy; by managing money and resources wisely, being spiritually strong, preparing for emergencies and eventualities; and by having physical health and social and emotional well-being." [1]
We also know that adversity comes to all of us in many different forms. Church leadership has counseled us to be mindful of our financial decisions in the face of adversity. "We encourage you wherever you may live in the world to prepare for adversity by looking to the condition of your finances.  We urge you to be modest in your expenditures; discipline yourselves in your purchases to avoid debt…If you have paid your debts and have a financial reserve, even though it be small, you and your family will feel more secure and enjoy greater peace in your hearts" [2]
Before you became a single mom, you may have had financial systems and practices already in place.  To add to the information you're already utilizing, here are several points of focus to assist you with one of the most important and ongoing responsibilities you have in your home – managing your family's finances.
Organize Your Finances & Family Information

Family records:  Store religious, medical, and financial information in a secure place and keep it up-to-date. Give a copy to a trusted party (friend, family member, or safe deposit box).
Budget:  It's important to establish a budget that fits your new circumstances.  Identify needs vs. wants, involve your children (of appropriate age) while developing your spending plan. Have a realistic outlook when prioritizing your expenses.
Credit:  You may not have your own credit history established.  If that's the case, build your credit history gradually in order to eventually purchase big ticket items such as a car or a home.  If you do have a credit history, get a copy of your credit report and review all accounts.  Determine what accounts may need to be closed or updated with your name only (possibly joint accounts) keeping in mind that this may affect your credit score.  Notify your creditors of your situation; they may have programs to help you manage your payments.  Monitor your accounts regularly and automate bill payments to save time.
Emergency Fund:  The average emergency costs about $2000.  If you don't have an established savings, set a goal to save a certain amount per month until you reach $2000.  Once you've reached that amount, challenge yourself even more by doubling that amount over time.  Financial experts recommend having 3-6 months of living expenses in an emergency fund.  To help your money grow faster, keep your emergency fund in an interest-bearing account.
Health and Life Insurance:  Determine insurance needs for your family and compare all options to see what is most affordable while providing needed coverage.
Care share:  Child care is expensive.  Are there other moms who need childcare that may be available to care for your children when needed?  If you're working and your schedule is flexible, this may help save you money.
Invest in Yourself
Now is the time to take inventory of your educational background and professional skills and take the needed steps to improve your financial standing.  Ask yourself these questions to identify specific target areas for moving forward:
Have you taken college courses but haven't completed your degree?   If so, is there time available for you to return to school, perhaps part-time, while working?
Is your resume up-to-date?  Have you brushed up on your interviewing skills?
If you're currently working, are your skills marketable for a promotion or higher paying job?  Does your employer offer tuition reimbursement for job-related education?
Is it time to start your own business?  If so, how can you make your business plan a reality?
Identify Resources
Ward family:  Remember, you belong to a ward family and a sisterhood of caring friends.  Reach out to them as needed.  Serve in the church and stay spiritually connected.
Child support and alimony:  If received, allocate these resources wisely and utilize them to provide for the essential needs of your family.  There are cases where these payments may be irregular or non-existent, so prepare and plan ahead.
Grants and scholarships for single moms:  Contact financial aid offices at your local college or university and research the internet for possible grants and scholarships for which you may be eligible.
Affordable housing options:  Contact your local government offices to inquire about affordable housing.
Networking events:  Reconnect with former colleagues and fellow students to gain information about job opportunities in your field.
Helpful Links
LDS Employment Services http://www.linkedin.com/company/lds-employment-resource-services
LDS.org financial resources:  https://www.lds.org/topics/finances?lang=eng
Take a free BYU class about personal finance here:  http://personalfinance.byu.edu/
In my years as a financial coach, I've met with many single moms facing the same challenges as you and I commend you for your strength and determination to provide for the needs of your family.  I know that as you apply yourself to learning and practicing the information above, you will gain added confidence to lead and direct your family in a more effective way while improving your financial situation.
[1]  Julie B. Beck, "The Welfare Responsibilities of the Relief Society President," Basic Principles of Welfare and Self-Reliance (2009), 4-5.
[2] All is Safely Gathered In: Family Finances