Planning to Succeed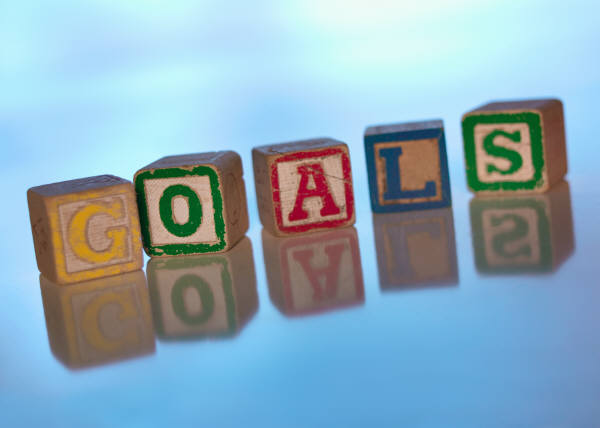 by Dianne Orcutt
I'm a bit of an obsessive list maker. I'm not particularly obsessive about actually using lists, but I love making them. I have running lists of places I want to visit, movies I want to see, books to read, restaurants to try, home improvement projects to tackle, topics I would like to learn more about, etc. I also have about half a dozen Post-it notes stuck around my computer screen at work with assignments needing to be completed and ideas for streamlining and improving implementation of other projects. And of course I have the obligatory list outlining my resolutions for the year.
If I actually accomplished even a quarter of what I set out to do, I'd be an unstoppable force. But like most people my lists and resolutions go largely ignored, unread, and not accomplished. At some point I realized that simply putting my desires and wishes onto paper or in a Google Drive doc wasn't enough to ensure things got done. (I'm a genius, clearly.) I can't simply think about meaningful scripture study, developing public speaking skills, playing the violin again, cooking dinner (with real food) once a week, running a half marathon, or anything else on my lists and will it to be done.
Last week, as I rode the train home from work, I decided to take inventory of this year's resolutions on my phone. As I scanned the list I was disappointed to find that many of my goals have fallen by the wayside, forgotten. However, I was pleasantly surprised to discover that several are coming along well.
There are important steps one should take between formulating an idea and meeting the goal. A sampling of literature on the subject would likely include (good) advice about being realistic and specific in setting your goals, making yourself accountable publically, setting priorities, acknowledging limitations, understanding motivations, challenging underlying fears, etc. All of which are undeniably important considerations.
The key, for me, however, has been in the making of a plan; a real plan. As Benjamin Franklin is said to have proclaimed, "If you fail to plan, you are planning to fail." The road between where we are now and achieving our goals can be long and unproductive without a plan on how to reach the desired destination.
The handful of goals that I've been able to achieve this year (or that I am on the path to achieving) are those where I have devised a real plan of action. For some goals this has been quite straightforward. One goal was to attend the temple every month. This is a standard goal of mine every year, though I've ever come close to meeting it before. I can't officially count this goal as "achieved" as the year is not yet half way through, but I have made serious strides. As I typed out my resolutions this year, I also scheduled on my phone's calendar a night every month to attend the temple. For this goal, that seems to have been all I needed. I've had to make a few adjustments some months as conflicts arise, but it's been working. If I don't make it 12 for 12 this year, I can and will feel successful. The goal isn't simply about being able to check something off every month, but rather actually being more regular in my temple worship. I am learning to appreciate the process of changing habits as much as I enjoy crossing something off my list. Similarly, my husband and I have had the vague desire to "do a lot of hiking" this year. We decided on a list of hikes in advance that we'd like to try and have set aside Monday nights for hiking. So far so good! Likewise, my goal to "save more money" has become more concrete by setting up a fixed, automatic deposit to my savings account each pay period. Again, I realize this is so basic it's painful and certainly not revolutionary, yet so many of us fail to take the small steps that can help us achieve big things.
Setting a goal or deadline without a plan, schedule, or system in place to meet the goal is often fatal to that goal. Appreciating the growth we experience as we work towards our goals is as important as achieving the goals themselves. One of my goals this year is to run a half marathon (which I swore I would never do again, but that's another story). Earlier this spring I decided that to do this I was going to run a certain number of miles per week. I chose per week instead of per day to give myself flexibility; some days I might only have time to run one mile, but others perhaps 3 or more. I scheduled specific times to go – and went. That lasted until there was a cold spell and I stopped running – I had no contingency plan for bad weather and simply stopped running. Now, several months later, I'm starting to run again (with a plan). However, this time I am doing so with the desire to improve my physical health rather than simply to run a race. Though I still hope to run a race this year, the way I have now framed this goal is helping me to see the progress I am making in the process.
Realizing I needed to have a plan in place was at first a bit disheartening. It seemed like a hassle, too much effort. I was a bit disappointed in myself because it seemed that I was content with the status quo, wishing for my goals to be realized but not expecting much of or for myself. However, I soon recognized how empowering this knowledge can be. It does take effort to make plans tailored to achieve a desired outcome, especially a plan that addresses our fears and that can anticipate roadblocks and setbacks, but knowing that my effort can and will be rewarded by personal growth is an exciting prospect, even more exciting than being able to cross things off my cherished lists (and I do love that). As we read in our recent book club selection, The Confidence Code, "[c]onfidence is a belief in one's ability to succeed, a belief that stimulates action. In turn, taking action bolsters one's belief in one's ability to succeed." As I've been able to look back and see the successes I've had when I have prepared myself to achieve my goals, I've gained confidence in my own ability to succeed as well as in the process. Having reviewed my progress, or lack thereof, with my resolutions so far, I have gone back and picked a few goals that are important to me and I am recommitting to them. Some are professional, others are personal. More importantly, they are becoming real possibilities as I begin to create the plans to achieve them, and I am realizing that maybe I really am unstoppable.
What experiences have you had with successful goal setting and achieving?