Meaning in the Making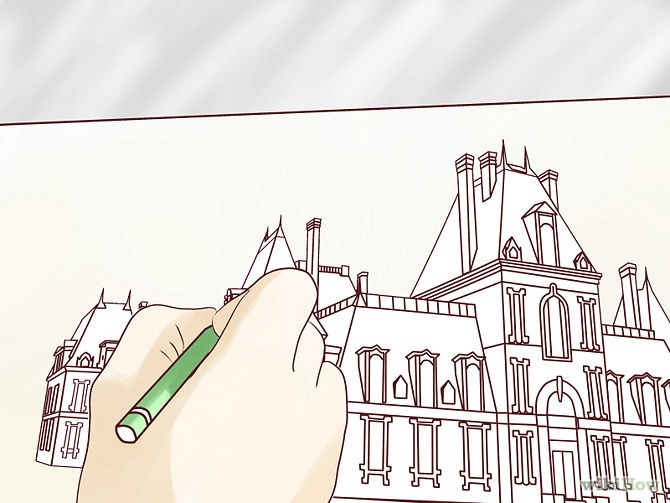 by Nan
The thing I have noticed about my career-minded friends is that they tend to be very goal-oriented. Whether it was my doctor-to-be-roommate who vowed to finish her BS in three years (she did), or my sister who finished a full-time, 12-week training to upgrade her nursing skills while mothering three busy boys, or my friend who paid off her small business loan years early in order to enjoy more profits and pay less interest, goal- setting seems to play a crucial role in most successful ventures.
This goal-setting, of course, is not restricted to my friends who work outside their homes. I am amazed at my friends who run marathons or hand-piece queen-sized quilts or skillfully decorate for holidays. All these lofty pursuits can make us very focused on attaining an end result: getting that degree, job, promotion, husband, temple marriage, new home, etc. And as LDS people, we tend to put special emphasis on this end-game thinking. I would be hard-pressed to remember a Sunday at church that went by without at least some reference to eternal life as the ultimate goal of our existence.
Not long ago I was reading about the making of Stonehenge and the myriad of academic opinions that persist about its purpose. One archaeologist suggested that the "meaning was in the making." This phrase has been stuck in my head ever since.
As I seek for meaning in my personal and professional life, I get very focused on accomplished goals as markers of success. Date night managed: check. One son with a Scout advancement: check. Another son finally passed his words-per-minute reading goal: check. One hundred tests graded: check.
But what if the real meaning is not in the milestones, but rather in the journeying between them? The important thing isn't that date night is checked off some grand to-do list; it is that my husband and I spent time together. A Scouting merit badge only has merit if the one who earned it is made better while struggling for it. While the reading test might have purpose, isn't the real value in the hours spent on the couch cuddling together over book after book while my little son learns that he can do hard things?
In thinking of the marathon-runners, the end goal isn't even possible without tens of thousands of pavement-pounding steps. While crossing the finish line is certainly a public triumph, it is about so much more. It is about the mastery and discipline earned during hundreds of hours of private victories. The meaning is in the making.
I served in one particularly difficult area on my mission. People to teach were few and far between; most of our proselyting hours were spent door-knocking. It was very hilly, and bikes were our primary mode of transportation. I spent five months there with two greenie companions during which I tracted the entire area twice. I had never worked so hard in my life while feeling I had so little to show for it.
Some months after serving in that area, I met an elder who had transferred into that district just as I was leaving. It was now time for him to go home, and it was his last day. When he read my nametag he exclaimed that he had hoped to run into me before the end of his mission. Not knowing him at all, I was puzzled as to why he had been looking for me.
He then told me that he and his companion had done a lot of street contacting, and he had often run into folks who could perfectly describe my companion and me or even remembered our names. He told me that these people were always very positive about missionaries and the Church and cited their interaction with us as the reason. "Sister," he said with so much sincerity, "in my two years of being a missionary, I never heard of a missionary companionship who had such an impact on an area. You influenced more people for good than you know."
I wanted to hug him, but I was a rule-keeper and refrained. His words had helped me to feel that all those thousands of doors I had knocked in that area had not been in vain. While the baptisms we helped facilitate during those long months count among the best experiences of my life, I've actually come to see that it was all that door-knocking in the hot Australian summer that was the truly transformative thing for me personally. The meaning is in the making.
C.S. Lewis wrote: "Imagine yourself as a living house. God comes in to rebuild that house. At first, perhaps, you can understand what He is doing. He is getting the drains right and stopping the leaks in the roof and so on; you knew that those jobs needed doing and so you are not surprised. But presently He starts knocking the house about in a way that hurts abominably and does not seem to make any sense. What on earth is He up to? The explanation is that He is building quite a different house from the one you thought of—throwing out a new wing here, putting on an extra floor there, running up towers, making courtyards. You thought you were being made into a decent little cottage: but He is building a palace."
Yes, the finished-product palace that is you will be remarkable and glorious, but it is during the process of achieving our dreams and goals that the transcendence takes place. It is where we learn patience and long-suffering and meekness and discipline. It is where we learn to hit our knees often and seek guidance. The meaning in our lives is in the struggle that ensues while we make our small mark on humanity.