Social Media Strategist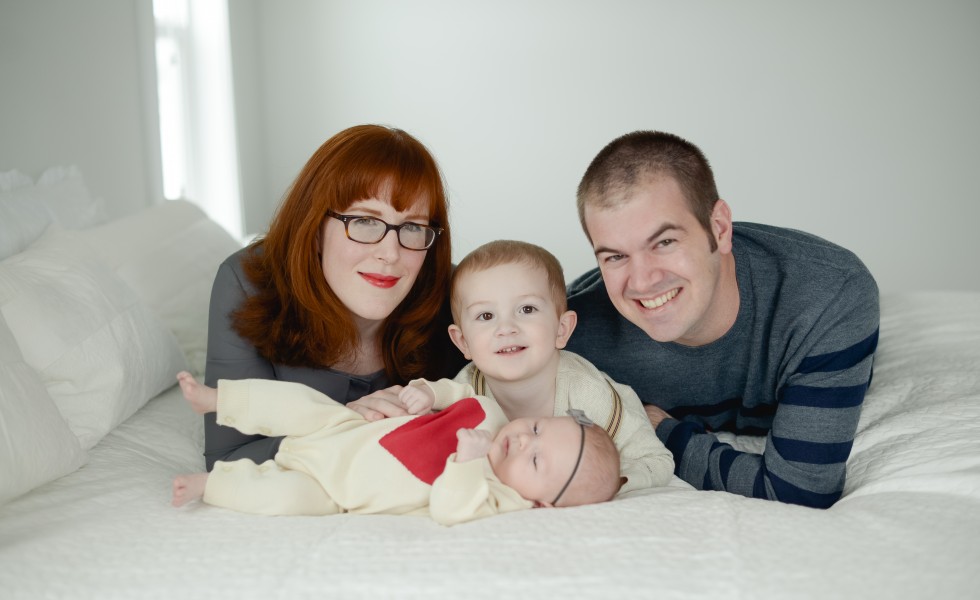 Tell us a little about yourself and about your job.
My name is Alison J. Herzog and I live in Salt Lake City.  I grew up outside of San Francisco and in Southern Oregon.  My father was based in San Francisco as an international airline pilot which contributed to my love for travel and global culture.  I received a BS in Geography, Travel & Tourism,  with minors in Human Development and Psychology from Brigham Young University.  I worked as a hotel manager until I decided that even though I loved the interactions within hotels, the hours were not optimal for a family.  I went back to school and received an MBA from Brigham Young University with a focus in marketing.  I currently work as a senior marketing manager over digital marketing for FamilySearch, the largest family history organization in the world.  I am also referred to as a digital or social media strategist.
What does your job entail?
If you've interacted with a brand in some way on your computer, phone, or tablet, you have been affected by digital marketing.  This entails search (Google it), email, display ads, apps, social media and more.  It's really a fascinating field and I love it because when done well, it connects people with brands in a meaningful way.  I work deep in the social media space, which has proved to be very fruitful.  My mother, who graduated with a BA in English from Miami University, always pushed my writing skills as a youth.  I never would have guessed that communications would become an integral component of my success path years later.
What I love about social media is that it is not a revolutionary or extreme notion but rather, a transfer of human interaction into the digital space.  Social media should be utilized to enhance human connection.  My role is to research and understand human interaction and then align those findings with my business initiatives and deliverables.
Why did you want to become a social media strategist? When did you know it was what you wanted to do? What drew you to the profession?
My first position was in market research for an agency that dealt with large brands like Nestle Global.  At the time, I didn't understand the human connection of brand to consumer quite yet.  I always knew I wanted to reach people and learn more about them, which is why I studied global culture, human development, and psychology.  As I mentioned previously, I worked as a hotel manager after I received my undergraduate degree.   I loved everything about it but realized after getting married that I did not want to work in hotel operations and have a family.  I recognized that if I changed focus to the corporate world, I would gain flexibility and would also gain upward mobility.
When I made the decision to return to school and work towards an MBA, I finally found something that allowed me to combine a human touch with science and mathematics.  Digital marketing is awesome.  My MBA internship was with a food blog based in New York.  I loved everything about it – but mostly I loved the people I worked with and the people I interfaced with online.  Digital marketing is an amazing field to work in and I strategically chose it to combine the three components that make up a perfect career: what you are good at, what you enjoy, and what you can make money doing.  I also considered the salary and a flexible work environment when selecting my field.  It has paid off in measure.
What kind of education/training is required? What skills/personal characteristics are important to have/develop?
In digital marketing, you should expect to have a bachelor degree.  The most typical degree is in marketing, business, or communications.  To become a director or a strategist, an MBA is extremely helpful and in many cases requested.  The most important piece of advice I could ever offer up to someone developing their career is to create valuable relationships.  Don't create them with the sole intent of harvesting them, but recognize that the people you know will get you in the door.  From there, it's up to you to prove that you are just as valuable as your connection believed you to be.  If you have an opportunity to work as an intern, do it.  Find the smartest people and attach yourself to them (in a non-invasive way).  This is how you will gain a valuable education and create connections that will help you down the road.
What kind of job opportunities are there in your field?
Digital marketing is an in-demand field right now.  As technology use increases, so will the need to craft strategy and tactics to reach consumers through these mediums.  There is a wide range of opportunities for someone with this skill set – from blogging to social care to brand management.  While you may have times where you become vertically integrated into your field, I think it always wise to push the levels of comfort to allow for development.  You might aspire to be a Chief Marketing Officer or even move on to become a Chief Executive Officer.  It's important to consider the three items I mentioned previously in order to find your best fit.  You should also consider what type of company you want to work for because this can shape the specific role you assume.  Examples might include a non-profit, for-profit, small company, Fortune 500, and more.
What types of jobs have you had within your profession?
As I mentioned, I've come full circle.  I began in market research and brand management.  I then transitioned to hotel management in operations.  When I left the hotel world, my intent was to receive my MBA and then return to Marriott but as a corporate marketer.  I haven't pursued that yet but it's not out of the cards.  I've worked as a social media and community manager, a blogger, an editor, a marketing consultant, and as a director of social media.  I've expanded my wheelhouse to all digital marketing.  My director is amazing and is a primary reason I took the position I currently hold.  He is one of the smartest people I know and has been an excellent mentor to me.  Because of him, my next venture is wide open and full of opportunity.
What is the best part of your profession?
The people –  offline and online.  And the perfect harmonization of people and science.
What is the worst part of your or profession?
Education.  My field is always changing and adapting, as humans and technology are the primary elements.  Staying abreast of all of the changes can be time-consuming but the real challenge is in educating those you work with.  It is not my executives' and colleagues' primary responsibility to stay abreast of all digital marketing.  This can provide barriers or opportunities, depending on the individuals' desire to learn and listen.
What's the work/family/life balance like?
Honestly? It can be hard to differentiate how much of my role requires the hours I put in versus the hours I choose to put in because I set a high standard for myself.  Digital marketing is sometimes understaffed and if you are good at what you do, you will quickly find yourself in demand.  Most days I am able to work an 8-5 schedule (with some subtle email checking at night).  I love what I do which makes it easy to dedicate the time.  I also love that flexible work (hours and location) is prevalent in my world.  It was a large force in my decision to choose this career.  It was important to me that I could work from home and see my children throughout the day.  My work-from-home days are my most productive by far.
What is the biggest misconception people have about your job?
Social media is free and easy.  Tweeting, pinning, posting, and gramming are low-level and carefree.  The reality is that a successful digital strategy incorporates comprehensive web analytics and considers every brand action taken should result in an action taken by a consumer.  Real success requires a great deal of planning, strategy, and tactical execution – all while moving in real time with moving pieces.
What opportunities have you had because of your education and profession?
I honestly feel that in today's world a BA or a BS is expected.  It was my MBA that set me apart and created opportunities.  It is one of the best decisions I have ever made and has paid off educationally, experientially, and monetarily.  I feel a sense of kin with my classmates from all years.
As a result of my profession, I have been able to work with some of the top brands and brains in the world.  I feel blessed continually with the path that hard work, a bright mind,  and listening to the still small voice has put me on.
What stereotypes or criticisms have you faced as an educated Mormon woman with her own career?
My parents are both converts to the LDS faith.  My mother stayed home with my siblings and I and I attribute our success to her.  Between her example and LDS culture, I always imagined I would stay home once I had children, but that was not the direction I received from the Lord, nor was it my economic circumstance.  I felt torn when my answer was not what I sought out.  I believed the desire to stay home with my children was a righteous one but righteous desires do not result in a cookie cutter system of members.
My return to work after my first child was incredibly easy.  It had always been planted in my mind that it would be gut-wrenching – but it wasn't.  I love working!  I've always been a Type-A personality with a thirst for more.  It doesn't seem prudent to encourage women to educate themselves but not plan to work.  Isn't it better to become educated, find a career you love, and then have choices?  Why should our development end at motherhood?  What if a woman does not get married or have children?  It has saddened me to view women who had righteous desires that never came to fruition and they never made plans to live any other life.  That is one of the best lessons I have learned from breaking free of my own cookie cutter expectations.  You should always remain true to yourself and build yourself in the process.  Our gospel is one of evolution and increase.  Even had I stayed home, I believe there is value in continually increasing in knowledge and skill.
I'd say the greatest challenges have come from LDS members who confuse culture with doctrine.  I wish we could help those members understand that by supporting women in their pursuit of education and career, we are not detracting from womanhood and motherhood, but enhancing them.  There is nothing lesser about being a stay-at-home mother or a working mother.  Neither reflect on one's ability to mother.
I'm an advocate for breaking out of the mold and doing whatever we can to support families in all of their forms.  I work full-time and my husband stays home with our two children.  My children are blessed to develop a different relationship with their father than most children have.  I think many assume that it is a temporary situation because it is against cultural norms.  We do what is right for us.  This is a personal decision between us and the Lord and will always be so.
What spiritual guidance have you felt as you have pursued your education and developed your career?
I worked very hard in middle and high school to develop the perfect resume of straight-A's, varsity teams, business clubs, presidencies, and volunteer service so that I could get into an ivy-league school.  However, when the time came to graduate, I felt impressed to apply to and attend BYU.  It was a hard pill to swallow but I experienced many valuable things while in attendance.
I dated a boy over a period of five years while at BYU.  I laugh now because we argued about me getting an advanced degree.  He thought that I should and I did not agree.  My objective was to be a mother and have a family.  An advanced degree seemed unnecessary.
Many years later, I found myself married to a kind, unpretentious man who wanted me to do whatever I wanted to do.  I felt impressed to pursue an MBA.  I still had no plans to work after having children.  I am so grateful that I listened to the promptings of the Spirit.  It has allowed me many opportunities to grow in ways I never imagined.  I continue to apply prayer and listening to the Spirit to enhance my ability to do my work and also to make larger career-oriented decisions.  You will never go wrong if you genuinely seek out the Lord's guidance.
Any other thoughts, advice, or stories you'd like to share with other women?
Be happy!  Be strong!  Be your best!  Make a point of never being shy about who you are, what your capabilities are, and what you want to do in life.  Actively build yourself and others.  And remember, there is no one ideal life situation.  Build your life so that you have great choices.  This will bless your life and those around you.