Networking with Informational Interviews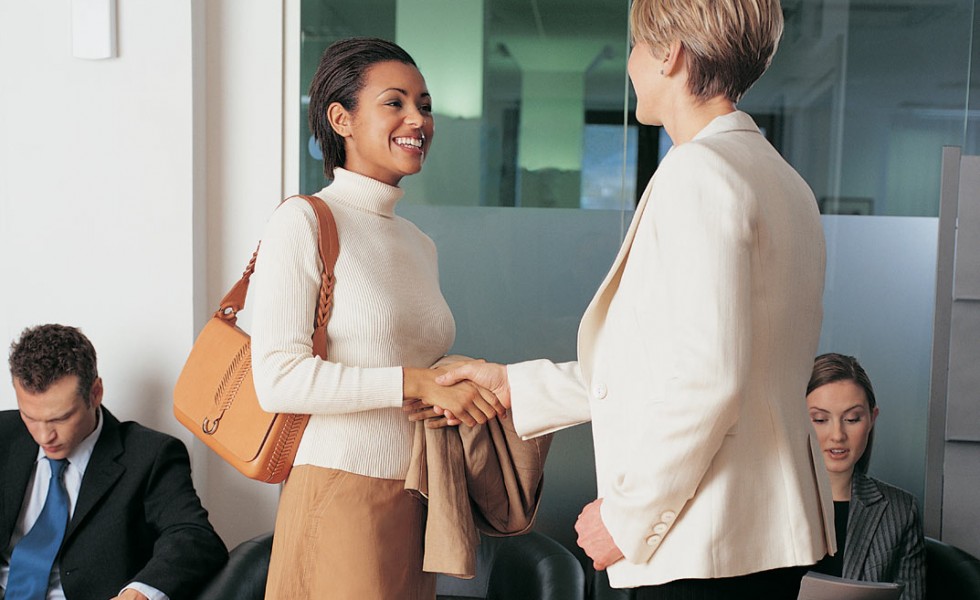 by Melanie Steimle
Informational interviews are my favorite method of networking. I've been both the interviewer and the interviewee, and from numerous experiences on both sides of the table, I've found that conducting informational interviews is one of the best ways to get specific information from people who are "on the ground" in the field.
What is an informational interview?
An informational interview is a brief (20-30 minutes) preferably in-person meeting with someone who is working in a field or for a company of interest to you. The purpose of an informational interview is NOT to ask for a job. During an informational interview you can ask questions to evaluate whether or not a career field is a good fit for you. You can use information from an informational interview about company culture to strengthen your resume and cover letter and show that you are a good fit for an open position. You can expand your network by making new connections and asking for introductions.
Why do informational interviews?
There are two main reasons why people are hesitant to conduct informational interviews: it takes time and effort and it can be scary to reach out to people you don't know well, or at all. The good news is that most people are happy to share their advice and expertise (at least in my experience), so while it may be a little intimidating to ask for some time from a friend of a friend of a friend, I'd be willing to bet that you'll get mostly positive responses. As for informational interviews taking time and effort, they do, but there's no better source of information – from company culture to salaries to actual hiring practices – than someone who is actually working in the field or an employee of the company.
How to do informational interviews?
First start out by identifying your goal. For example,
Enroll in a graduate degree program
Start a business
Get a job in my field
Next, determine what it is you need to know in order to meet that goal.
Decide which degree will be most useful in my field
Identify elements of a successful business plan
Find companies that offer entry-level positions in my field
Identify people who can provide you with the information you need.
Use your personal network of family, friends, co-workers, etc.
Search LinkedIn (for specifics, see our post on Using LinkedIn as a Research and Networking Tool)
If you are a student or your alma mater offers alumni career services, contact your college/university career center. Career centers often have professional networking platforms and networking events that you can utilize to make new contacts
Don't worry about meeting with people who have hiring authority. Remember, your aim in conducting an informational interview is to gain information, not to get hired on the spot.
Setting up the interview
If you don't know the contact personally, ask a mutual contact to make an introduction. Once you have the person's contact information, reach out with a specific request. Propose a few times and dates for a 20-30 minute meeting and let the contact know exactly what you are interested in discussing. Offer to come to the contact's place of work or take him/her out to lunch or coffee/hot chocolate. In-person meetings are best, but phone conversations and email exchanges can certainly be helpful if the contact is not able to meet in person.
If the contact doesn't respond, politely follow up with a renewed request 1-2 weeks after the initial request was sent.
Prepare for the interview
Do your research! Come up with a list of questions that will provide you with insight into the career field or company. Although the focus of the interview will be on the contact, you should also be able to speak articulately about yourself and your career/educational goals.
Some sample questions you may want to ask in an informational interview include:
What skills and qualifications are recommended for someone who would like to be hired for an entry-level position at your organization?
Is there a typical career path that most people follow to become a ___________?
How do you spend your time in a typical day or week?
What are the most rewarding aspects of your job? What are the most challenging aspects?
What is a typical salary range for a person at an entry level position in this field? For a senior level position?
What publications or sources of information do you recommend I read to be well-versed in the field? What associations or professional organizations should I join?
What do you wish you'd known when you started out in this field? What, if anything, would you do differently?
Is there anyone you would recommend I speak with to learn more about _________?
During the interview
Dress professionally, as you would for a job interview. As the meeting begins, take the initiative in leading the interview, but once the interview gets started remember that you are there primarily to listen and learn. Be respectful of the contact's time. It is appropriate to bring your resume to an informational interview; however, you should only present the document to the contact if he or she requests it.
After the interview
Send a thank you note – either email or hand-written – within 24 hours of the informational interview. Mention specifically what you learned or appreciated about the experience. You can maintain contact with your new connection by providing occasional updates or sharing relevant news or articles.
Have you had experience with informational interviews? How have they benefitted your career development? Have you been approached to be interviewed? If so, what tips would you give to those who may be unfamiliar or nervous about conducting informational interviews?