Finding Perspective on My Own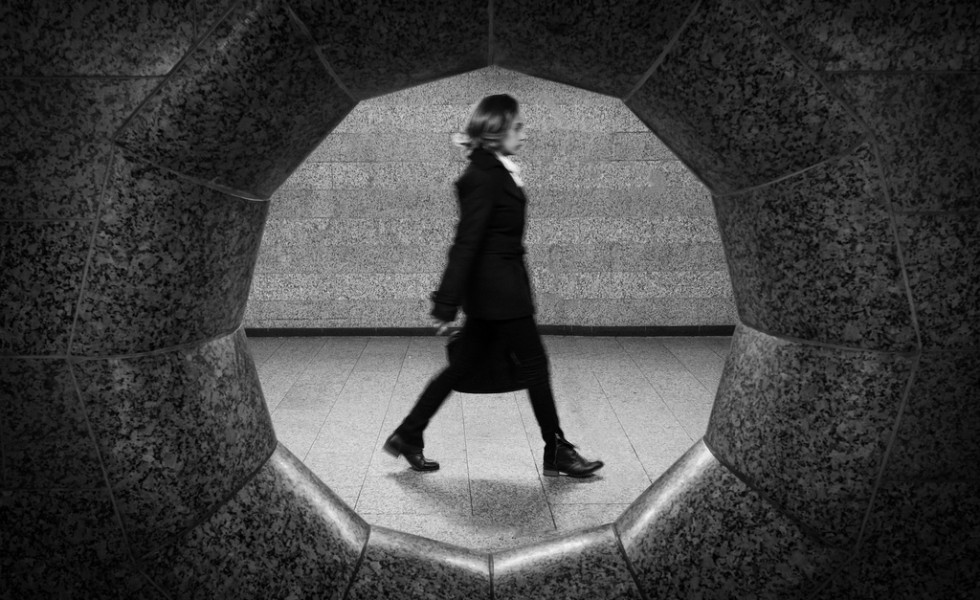 Image credit: Kai Schaper
by Jennifer Gonzalez
I remember writing my college admissions essay for BYU when I was all of 17. I'm pretty sure I crafted a thought-provoking, 300-word missive on navigating the tension between what divinely-given academic and intellectual gifts and a genuine desire to be a stay-at-home mom while my children were young (because, of course, a SAHM is a pretty monolithic state of affairs, right? . . . Did I mention that I was 17?). Someday I wanted to get a master's degree–probably when I was, like, 40 and "the kids" were in school or on their way to college.
If I could now talk to my 17-year-old self, I would probably just chuckle, pat her on the head and say, with a wink and no small degree of good-natured snark, "Let me know how that plan works out."
After college, I worked for a year and promptly returned for that master's degree. With my second BYU diploma in hand (and neither a 'ring by spring' nor a tuition refund), my 25-year-old self moved across the country and built a meandering but meaningful career in Washington, D.C. At 31, I left D.C. for California and three years of law school. Then, in an unexpected twist, I schlepped myself to North Carolina for a fellowship, with frequent trips back to Silicon Valley to work with a legal tech start-up. I'll spare you the tales of my love life during those intervening years—but, it's fair to say that I loved deeply and lost profoundly, more than once, collecting some now-humorous misadventures in the Mormon-singles and dating scenes along the way.
Somewhere during my first graduate degree, I felt a strong spiritual prompting that my academic and professional experiences had a purpose beyond learning or self-actualization or "helping me be a better mom some day." In His infinite mercy, the Lord made sure I understood that these ambitions and opportunities were necessary for me to accomplish whatever it was that I agreed to do in this life. Honestly, I'm still not 100% sure I really know what that really means, but the perspective allows me to to stay open to the potential for marriage and family and still embrace my career and ambition.
But funny enough, tender mercies are not cure-alls for conflict and self-doubt.
See, there are days when I am filled with inspiration and hope–moments when I have divinely-inspired clarity and can connect the dots in my life in beautiful and inspiring, fireside-worthy ways. I am where the Lord has led me to be, doing what He wants me to do! And the sun shines and the birds sing, and I only hit the snooze button once or twice.
Then, there are days when I feel so. very. deeply. alone. I'm not saying that I'm "lonely," which, to me, is situational (and something we all feel from time to time). The aloneness I feel transcends the I-wish-I-had-a-date-that-wasn't-my-Netflix queue and also co-exists with the surrounded-by-family-and-friends-and-overwhelmed-by-love-and-connection experiences. My aloneness is a recognition that, at the end of the day, there is no one whose stake in this venture I call "My Life" is as significant or eternal as my own.
The part of me that craves simplicity inevitably raises a painful, complicated question: If my choices are being led by inspiration, does that mean that fulfilling my divine mission requires me to be alone? And, if so, for how long? (for now? for mortality? until my ovaries look more like raisins than grapes?) And if not, when did I make the wrong choice? It's a terrible question—every possible answer is laced with some kind of sorrow.
As I consider that question, however, the part of me that embraces complexity eventually recognizes its intrinsic fallacy. The question demands that I only view my current experience in deference to the past and/or the future. Alternatively, hope blossoms when I find a way to be grateful and mindful in the present.
My Life, you see, is not a problem to be solved or a trial to be endured. It is a gift I am invited to embrace, to explore. It is an experience that, through God's grace, may be consecrated and sanctified. When I change my perspective, I allow God to make holy My Whole Life–my joy, my sorrow, my successes, my mistakes, my utter and complete failures, and even my aloneness. That process, in turn, has the power to fill me with courage and strength, no matter where life, divine inspiration, personal ambitions, and my little Hyundai take me.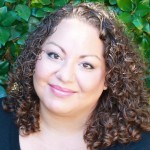 Jennifer is an explorer by nature who is fascinated by the power of language and narrative to create change and solve difficult problems. She recently completed her JD at Stanford Law School and works as a Legal Fellow for the North Carolina Immigrant Rights Project, specializing in asylum and defenses against deportations. She is also the head of Legal Innovation and Product Strategy for AdviseHub, a tech start-up creating tools to help immigrants make empowered legal and financial decisions. In her past professional lives, she has been a writer, an editor, an ethnographer, a consultant, a project manager, an information and instructional designer, a writing and management coach, an aspiring screenwriter, a documentary filmmaker, and a teacher. Jennifer received her BA in English and an MA in Rhetoric and Composition at Brigham Young University. She was raised on the west side of Phoenix, AZ, is the second of six siblings, and according to her five adorable nieces and nephews, she is the undisputed titleholder of the ongoing Rockstar Auntie competition.