Marriage is Not the Only Reason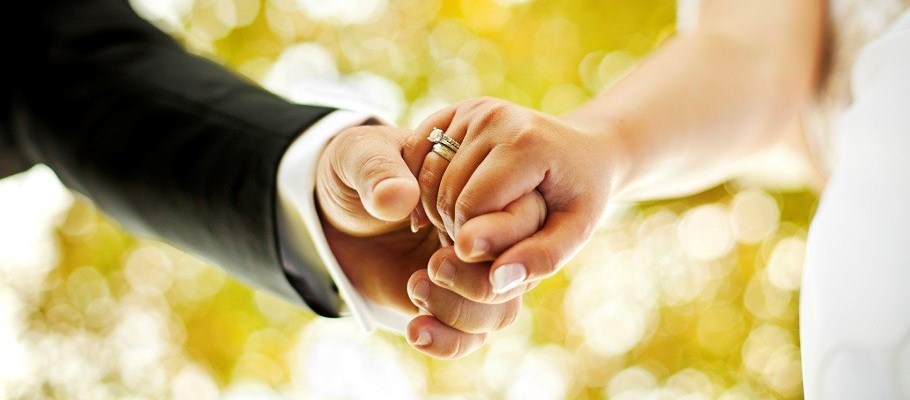 by Naomi Watkins
A week after I submitted my mission papers, I somewhat reluctantly pulled them back despite an earnest desire to serve.  The reasons for this change-of-plans were complicated but could be quickly summed up in one statement: God said no. My then 20-year-old self had never really received a "no" answer to a righteous desire or pursuit, and so, I determined that the only plausible reason why God didn't want me to serve the people of Russia* as a missionary of God was because He must instead have plans for me to marry in the next 18-20 months.  I reasoned that either I was to marry one of the two guys I was then currently dating (it was a year of plenty) or this soon-to-be husband would show up, and I'd be deciding wedding colors and cake flavors rather than purchasing ankle-length jumpers, fur-lined boots, and layers of long underwear.
This well-reasoned conclusion was bolstered through the validation of others. "Not going on a mission must mean you'll get married soon," they said.   They told me stories of so-and-so who had a similar experience, who had decided not to go on a mission, and six months later, poof!  She was married.  With each supporting statement, with each exemplary story, I grew more hopeful. However, eight months later, I was 0-2 in the relationship department, and I was devastated and angry with God.  As I viewed it, I had done as He asked.  I had stayed home.  I had made myself available.  I had dated.  But where was my reward?  I couldn't fathom that there could be a path other than a mission or marriage at age 21.
To my credit, the next several years became a period of intense study, of preparing myself for my endowment (sans mission or marriage), of figuring out the Lord's will for me.  I graduated from BYU.  I moved to a different state.  I started my first real job.  I went to the temple.  I enrolled myself in a Master's program.  I moved forward. But still, there were times when I hesitated, questioning whether I should do ____ or go on a trip to _____ or move to _____ because I might miss an opportunity to marry.
I know I am not alone in this thinking and reasoning.  I have watched others hold back from or limit opportunity for because they were afraid they would miss the one opportunity. They elected not to attend graduate school or to change jobs or to move to that city with few Mormons because what if? They delayed buying a house or the furniture they really wanted or venturing off on an extended trip because they always envisioned doing those things when married.  The pursuit of marriage can underscore and become the sole motivation for all action—every activity attended, every friendship formed, every conversation held, every change to one's life course—all of it funneled through a getting-married lens.
But here's the thing. Marriage is not the only opportunity or the only reason for being.
And before the Internet yells at me for being a marriage-hater (which I am not), let me explain.  Yes, marriage is ordained of God.  And, yes, I would like to marry.  But I also believe that there are other reasons for God directing our lives in the way that He does. When we place limits on God, we place limits on our own opportunities and capabilities. We may miss the very reasons for God directing us as He does.
So, yes, that answer to a prayer, that activity attended, that friendship formed, that conversation held may be the one that leads to marriage.  But these things or that trip you take or the job that you accept or the degree program in which you enroll, all have the potential to broaden your view of the world, to introduce you to more of God's children, to show you the beauty of the Earth, to enlarge your sphere of influence, to build your self-confidence, to connect you to people who may change your life for the better, to make you ready. Ultimately though, the only reason, one of the main reasons for marriage even, is that God's path for us will lead us back to Him and shape us to become like Him.
"You may plan on marriage, and hope for it, but you are not certain that it will come. And even though you marry, education will be of great benefit to you. Don't just drift along, letting the days come and go without improvement in your lives. The Lord will bless you as you make the effort. Your lives will be enriched and your outlook broadened as your minds are opened to new vistas and knowledge." [1]
As we follow His will for us—not placing limits on His reasons or opportunities—He blesses us, He girds us with power, He showers us with love, He continues to show us the way.
[1] Gordon B. Hinckley, "Let Virtue Garnish Thy Thoughts Unceasingly," April 2007. 
*While a mission call was never actually sent to me, I accidentally received the visa and travel information for the mission to which I would have served had I gone.